Catch your breath, LEC fans. We might have just witnessed one of the most exciting League of Legends games in Europe's history. Fnatic and G2 Esports faced off today in the last week of the 2019 LEC Spring Split, and they treated viewers to a heartstopping 48-minute match that Fnatic won.
The game started off very well for Fnatic, who took command of the match really quickly. With some great macro play, Fnatic took kills across the map and topped off an amazing early game with a great fight for Baron at 21 minutes.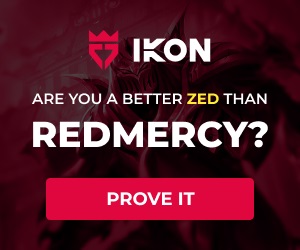 They were able to secure a dominant 8,000 gold lead at 30 minutes, with three dragons and nine towers under their belt. The game looked decided by this point as Fnatic were poised to take down G2 with ease. Unfortunately, they didn't take into consideration how strong Martin "Wunder" Hansen had become over the span of the match.
After taking all three inhibitors, Fnatic looked to secure their trip to Rotterdam. G2 had something to say about that, though. Behind Wunder's powerful Ryze, they managed to grab a sneaky Baron and win a crucial teamfight to keep themselves in the game.
This game was now up in the air as G2 closed the gap to only 2,000 gold with that teamfight. Fnatic then tried to siege G2's base once more but simply couldn't find an opening. A few minutes later, the whole arena erupted as G2 found the perfect fight at the Elder pit with a flawless Realm Warp from Wunder.
With Elder against them, Fnatic had no choice but to go for a quick Baron buff to stand a chance against G2's relentless assault. As Fnatic took Baron, Wunder and Luka "Perkz" Perković made the decision to Realm Warp and back door Fnatic's base. But Martin "Rekkles" Larsson and Zdravets "Hylissang" Iliev Galabov had the same idea. This made for one of the most exciting finishes of the season:
This game was a rollercoaster from start to finish, but with this win, Fnatic finally locked in their spot for the LEC playoffs. G2, on the other hand, have to wonder if they'll be able to take a possible five-game series against their arch-rivals at Rotterdam.