Kai'Sa was revealed today as League of Legends' next champion, and her release skin is as cool as you'd expect from anyone labeled, "The Daughter of the Void."
Bullet Angel Kai'Sa looks like a blend of Pulsefire Caitlyn and PROJECT Vayne, and we couldn't be more excited to try it out.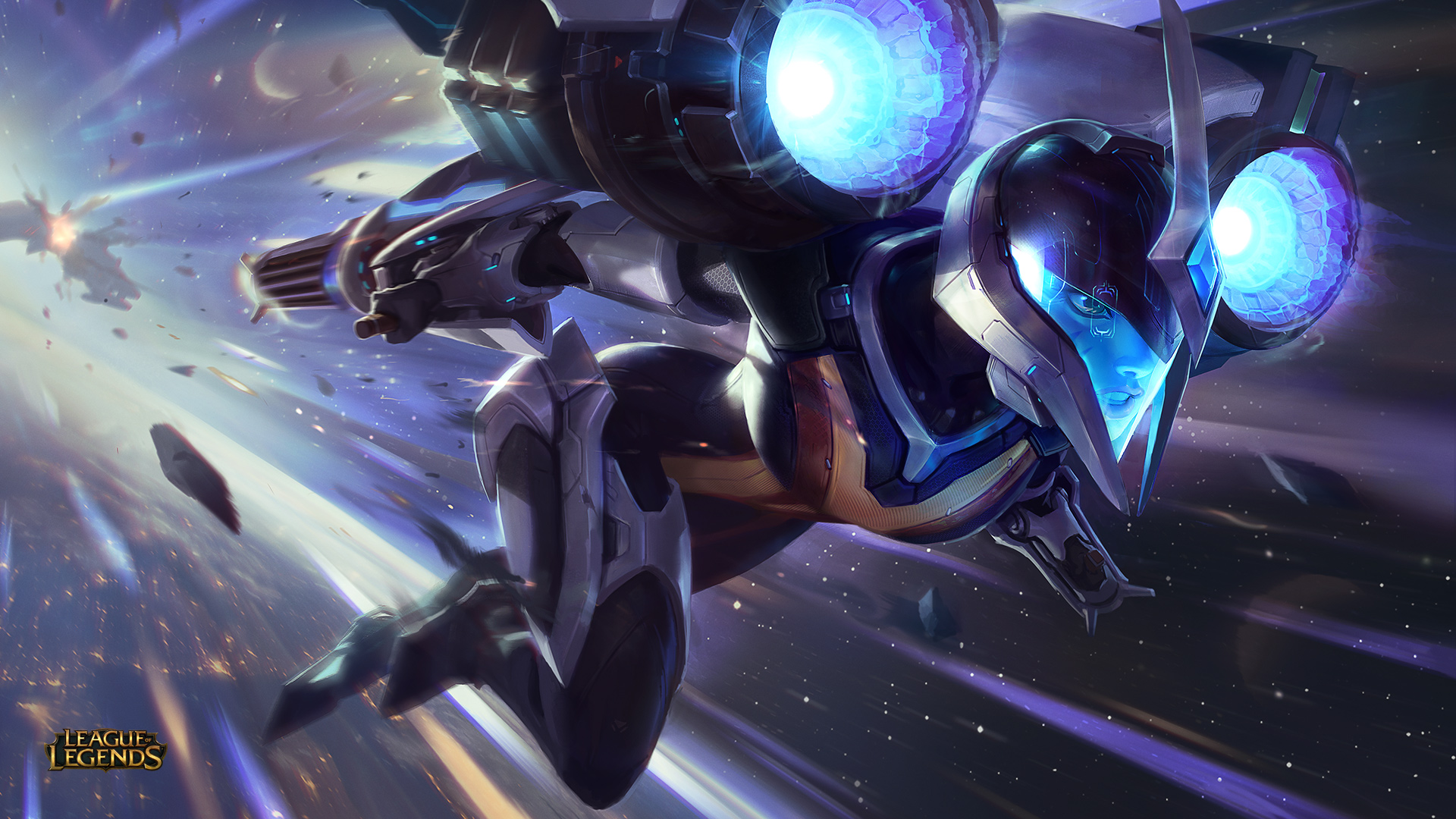 Unfortunately, the skin isn't on the PBE for testing yet, so we'll have to settle with staring at the splash art of the new skin and inevitably over-analyzing it. The color scheme of futuristic electric blues and browns is very similar to Pulsefire Caitlyn, so much that when you first look at the artwork it's hard not to first think of it as a Pulsefire skin.
The helmet and pose, however, look very much like PROJECT Vayne's splash art. If this wasn't for a new champion, we would have probably assumed it was a Pulsefire Vayne skin before anything else. That's not a bad thing, though, it sounds like it'd be totally rad.
Both Ornn and Zoe's release skins were priced at 1350 RP, so it's safe to assume that Kai'Sa's Bullet Angel skin will be as well.