Søren "Bjergsen" Bjerg is one of the best players in the NA LCS. No one can argue against that.
Despite this, it was still quite the shock to see him at the very top this split. The TSM player failed to even make the top five in the Spring Split.
That's right—Bjergsen led the entire NA LCS in POTGs during the regular season this Summer with 12 total awards. He beat out Cloud9's Nicolaj Jensen and Dignitas' Kim "Ssumday" Chan-ho, who both popped off this season, drawing compliments from fans and critics alike week after week.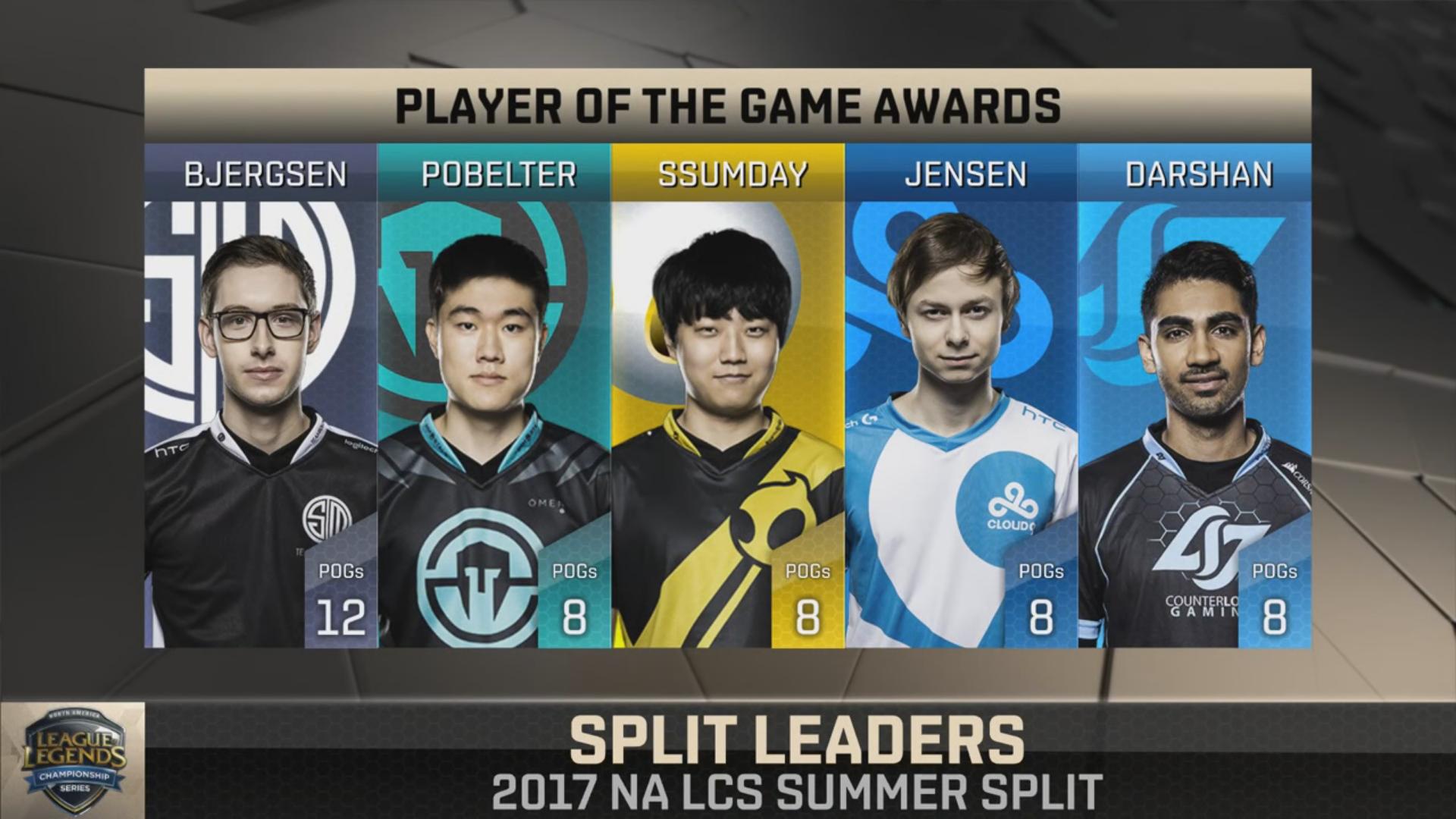 Seeing a four-way tie for second place is nothing short of unexpected, and maybe even a little funny. All of the players in the top five definitely deserve to be there, especially after this split. Every time C9 has had a rough week, it always seems to be Jensen keeping them in the game with his sheer talent. Immortals' Eugene "Pobelter" Park has had a great split as well.
Bjergsen has been the most consistent, though, and it doesn't hurt that his team has won more games than any other NA team aside from Immortals. This seems to be a clear indicator that Bjergsen is a shoo-in for the split MVP—but then again, we've been wrong before. Last split, everyone was almost certain that TSM's Kevin "Haunzer" Yarnell would score the split MVP, but Phoenix1's No "Arrow" Dong-hyeon swooped in and took it.
Players, coaches, the broadcast team, and even some media take part in the voting for MVP. They all analyze players' stats and performances to make their choice. Bjergsen certainly seems like the obvious choice—but with how many players had stand out performances this split, we might just get thrown a curveball again.