This article is brought to you by Gamer Sensei. It doesn't have to be a grind with the right coaching. Check out Gamer Sensei for a personal League coach of your own.

Some champions in League of Legends are just flat-out stronger than others.
Mid lane is one of the game's easiest roles to carry with, mostly because you have easy access to any other part of the map. Oh, and a lot of damage. Great mid laners are those that can effectively roam to other lanes while keeping good pressure on their own mid lane opponent. Champions that can do that well are indispensable.
This list of top-tier champions can be affected depending on a number of things. Sometimes the meta shifts for no apparent reason other than players' tastes, but usually there's some kind of balance change behind the whole thing. It can be difficult to keep up on the flavor-of-the-month champs, so let us do it for you.
Here are our top five mid laners for League's Patch 11.1.
Fizz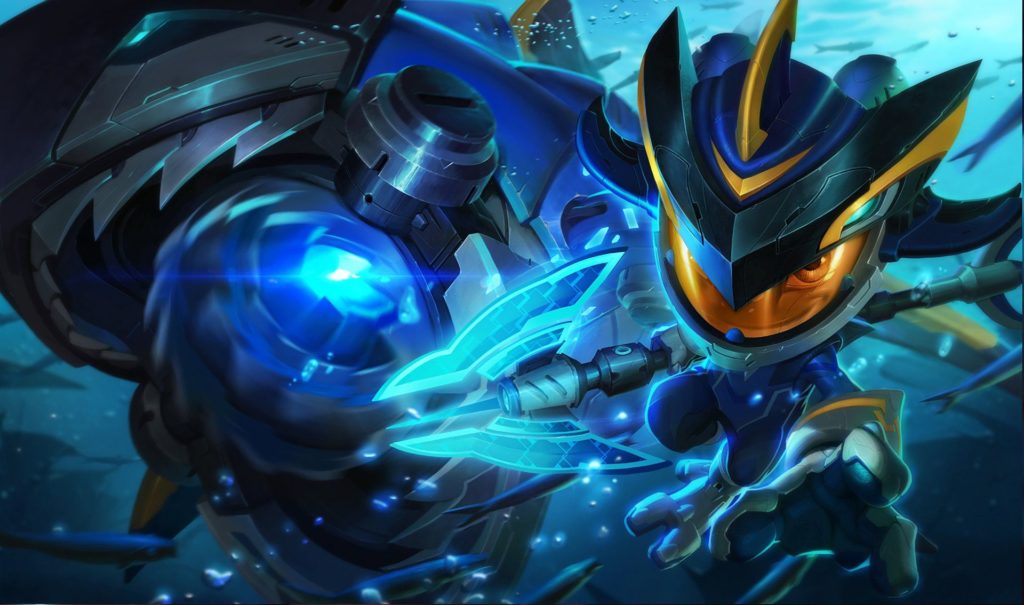 Pros
Zhonya's-like basic ability
Can 100-0 in the blink of an eye
Can solo carry games
Cons
The Tidal Trickster is back in the meta after a long hiatus. He benefits from the new itemization, making him a great blind pick in the middle lane. He answers other popular mid laners currently dominating the meta quite well, such as Akali, Ekko, Viktor, or Zed. His ability to easily roam to side lanes is also unmatched due to the low cooldown on his jump ability, which allows him to shave off crucial seconds by jumping over walls.
Item build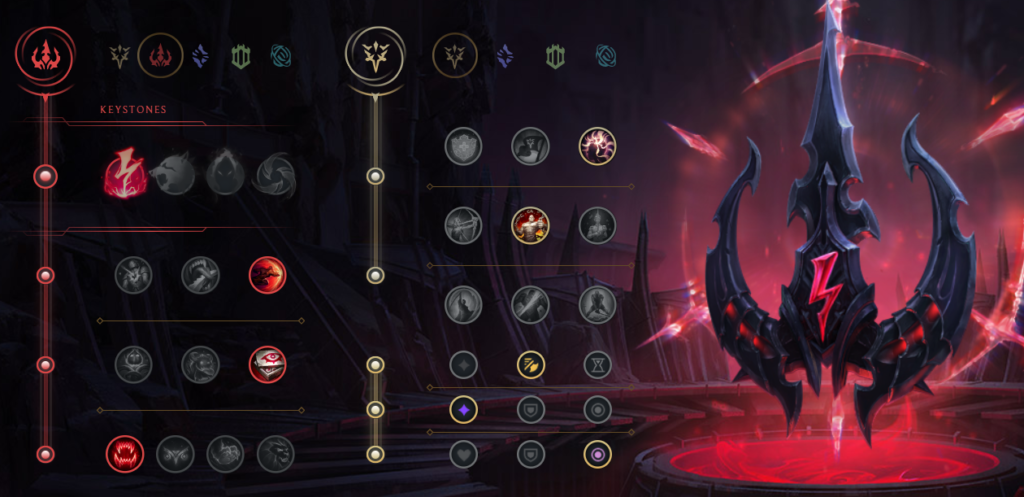 Fizz is quite flexible with his rune choice. He can go Precision for Conqueror, Resolve for Grasp or Domination for Electrocute or Hail of Blades. The most reliable one and easiest to play is Domination with Electrocute. It grants you access to additional magic penetration via Sudden Impact, additional AP via Eyeball Collection, and additional healing via Ravenous Hunter.
Secondary Precision tree is taken for the Tenacity and additional mana to avoid going into inefficient mana items. Tenacity from runes gives you the possibility to get offensive boots such as Ionian Boots of Lucidity or Sorcerer's Shoes. If you forego the Legend: Tenacity rune, you might need to invest in Mercury Threads to avoid getting blown up.
Ability priority
Fizz's skill priority is R>E>W>Q. E is maxed first since it is one of the most overpowered abilities in the game. On top of the untargetable effect, it deals quite a lot of damage, allowing you to waveclear without getting punished for it. Once you reach level six, it allows you to easily dive and get out of tower aggro range on top of that as well.
W is maxed second for the additional damage on the damage-over-time effect and Q is maxed last since the utility from E and W outweigh the Q effect.
Game plan
Fizz is a mobile assassin who excels at deleting targets before they can respond. He is strongest during the early and mid stages of the game, where enemies don't have vulnerabilities or shields bought.
Your goal should be to shove waves in the mid lane and then look for roams in the top or bottom lane. This will allow you to get small leads and become stronger than your opposing mid laner. Once you get your first Mythic item such as Protobelt or Night Harvester, you should be able to assassinate most champions in the game. Aim to continue a roaming playstyle and kill mispositioned enemies around the map. Keep snowballing until the game is out of your enemies' control and they can no longer comeback into it.
Anivia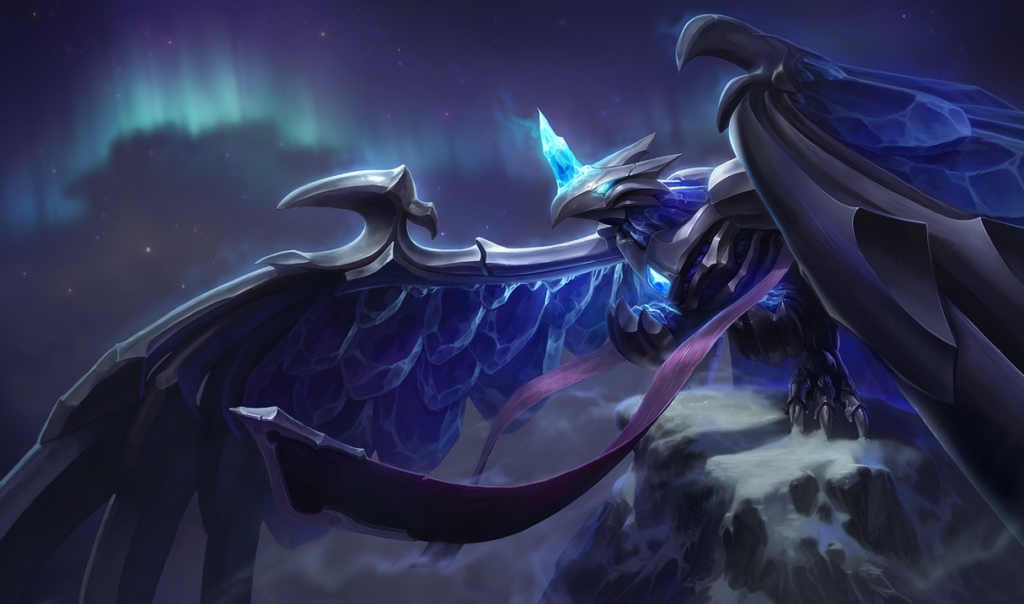 Pros
Strong single-target or area-of-effect damage
Great at zoning
Flexible build
Cons
Anivia's small rework of her kit made her a much better pick in the middle lane. No longer as mana hungry as before, she still has some issues but feels much better to play. You can punish enemies harder early on, giving you the ability to get kills pre-level six and snowball the game from there.
Mid to late game also got much better for Anivia mains, with her ultimate acting as a great zoning tool both offensively and defensively. If the game ever gets to a point where you need to turtle and farm up, then Anivia is the best champion for that tactic.
Item build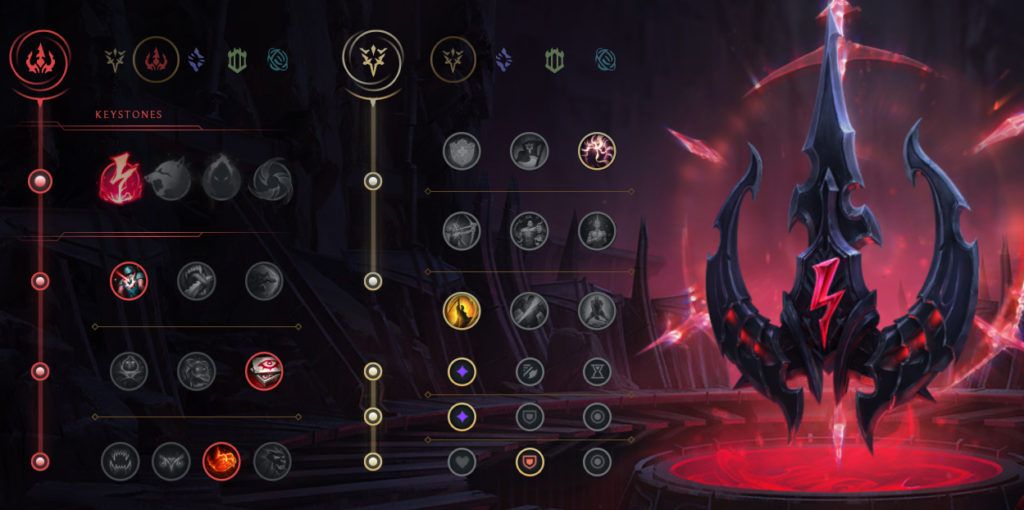 There are plenty of viable rune builds, but going for a burst-oriented page seems to be working the best right now. It allows you to pick up early kills and get your items sooner. Due to this, you want to get the Domination keystone Electrocute coupled with other runes such as Cheapshot and Eyeball Collection to aid your damage. To be more mobile, you want to pick up Relentless Hunter.
For the secondary page, you need runes to fix your mana issues so going for either Precision or Sorcery seems to be the best. Precision will also help your kill attempts due to Coup de Grace, which increases your damage by eight percent to lower-health targets.
Ability priority
Anivia's skill priority is the following: R>E>Q>W. Maxing E first will help you land those early kills on the opposing laner or jungler. After it, focus on maxing Q for the lower cooldown on your stun. While W is a great zoning ability overall, its impact compared to Q or E is much lower so it is maxed last.
Game plan
Anivia is a mid lane control mage but was shifted to have more burst in the latest patch. She can pick up early kills with ease and snowball the game if left uncontrolled. Due to the lack of a mobility spell, it might be difficult to survive early gank attempts, but your W will be your savior most of the time. A well-timed W can nullify the gank attempt and give you enough time to get to safety.
As the game progresses, aim to get your Mythic Liandry's Anguish item which will make you a huge threat due to the interaction with your ultimate. You can easily melt squishies and tanks alike thanks to the item, making you a great pick in most compositions.
Remember to farm up, look for roams, and avoid going through the fog of war in the later stages of the game since if you get picked off, your team can get run down by the opponents.
Orianna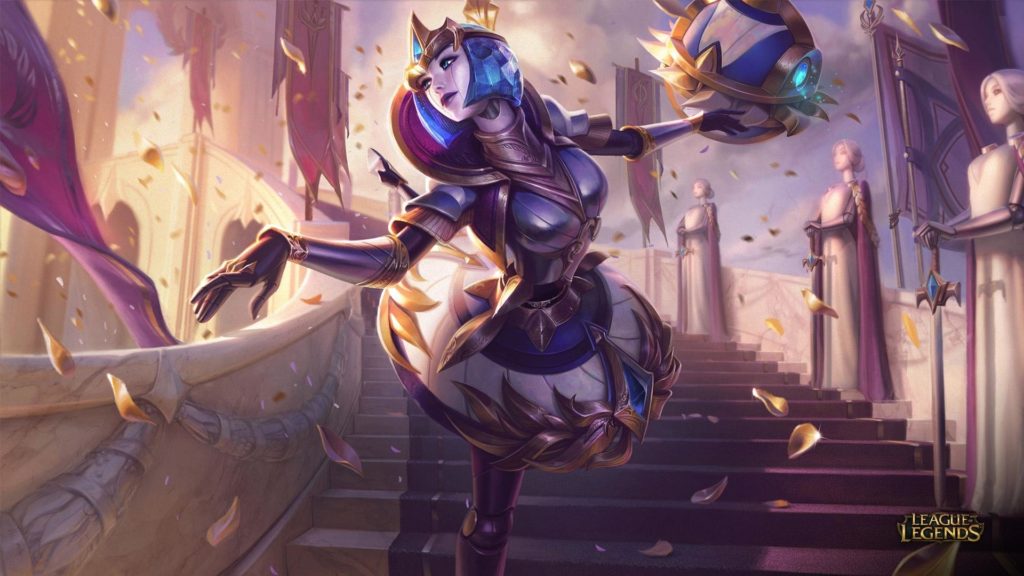 Pros
Decent laning phase
Utility in kit
Game-changing ultimate
Cons
Squishy
Needs time to scale
Orianna has always been a staple pick for mid laners. Though she was still picked into niche compositions, her presence was negligible. The recent nerfs to other popular picks, however, gave Orianna her spot back in the mid lane, and she's now one of the most dominant picks in the game.
She has a flexible build path and can fit into any composition due to her amazing utility. She can be blind-picked early on and still stand her ground against most popular picks. Even if the enemy might pick a champion which could counter you during the laning phase, you can still easily farm with your Q and W to ensure that you scale well.
Item build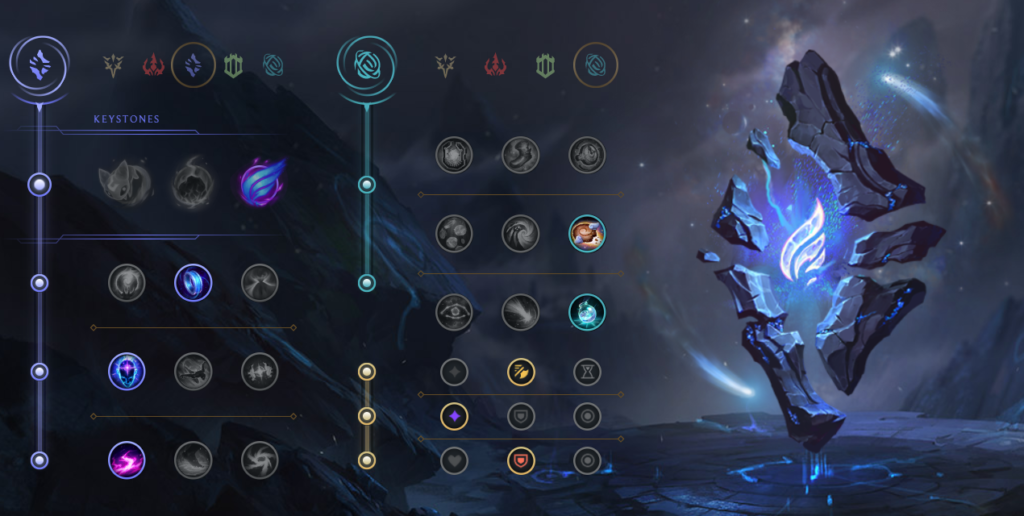 Orianna is flexible with her rune choices. One of the best combinations used by default against most champions is Sorcery and Inspiration. The Sorcery primary tree is taken for Phase Rush, which helps you nullify the fact that you don't have a dash.
Other notable rune choices include Manaflow Band, Transcendence, and Scorch. Manaflow Band ensures you can spam your abilities. Transcendence is taken for the extra ability haste, while Scorch lets you punish the opposing laner during the laning phase.
Inspiration works great as a secondary page due to the additional sustain with Biscuit Delivery and Time Warp Tonic runes. These two runes combined will help you survive even the hardest matchups and give you enough time to get your core items.
Ability priority
Orianna's skill priority is R>Q>W>E. Q is maxed first to allow you to position your ball wherever you want as often as possible. W is maxed second for the additional slow and damage for your combo, while E is maxed last even though it's a great ability overall. The damage and utility from Q and W outweigh the utility from E, though.
Game plan
Orianna is a mid to late-game mage. While she gets much stronger as the game goes, she's quite weak early on and needs to get her core items to show her true potential. During the laning phase, focus on poking down the enemy mid laner when they come for a creep kill by using your Q, W, auto in quick succession. A couple of these combos and the enemy laner will have to back.
Once you get your core items, look to group with your teammates and force teamfights. Use your E on your frontline and try to do a quick combo of R, W, Q. While it'll barely deal any damage early on, once you get a couple of items, it can net you a pentakill.
Viktor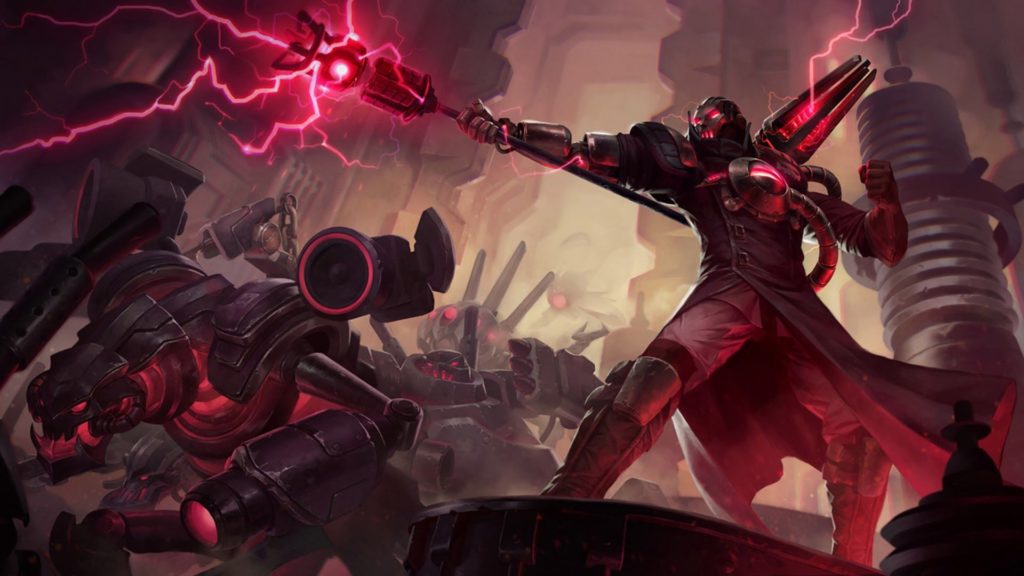 Pros
Great kit
Zoning playstyle
Plays well into both tanks and assassins
Cons
No dashes
Needs items to come online
Viktor's recent rework made him a huge threat. With the Hextech item disappearing from his inventory and converting into a passive, Viktor can now focus on building all these powerful items which came with the latest item rework. You can upgrade abilities quite easily now just by farming or participating in takedowns, giving you a lot of agency in deciding what to build unlike before.
As a result, Viktor is a huge priority in the draft phase for the mid lane, considering he can withstand most popular match-ups easily today. One of the biggest cons of playing Viktor is that you need items to actually come online and carry games. Even if you have a great kit, the base damage isn't that high so without items you won't be able to takedown opposing champions.
Item build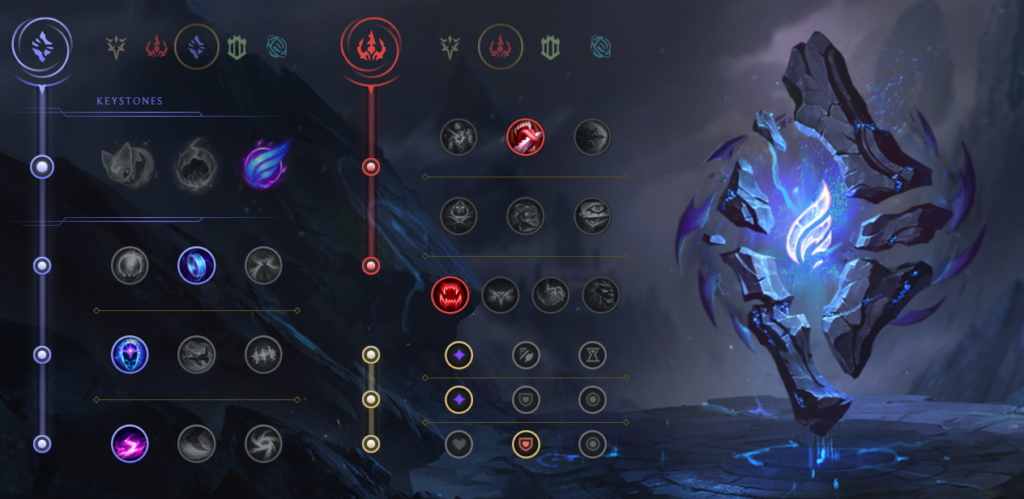 The Sorcery path is huge for Viktor, giving him much needed mobility since he lacks dashes. Nimbus Cloak is the keystone taken in most of your games to ensure that you're as swift as possible and can either chase down enemies or escape ganks. Other notable runes to help you are Manaflow Band to fix your mana issues, Transcendence for the additional ability haste, and Scorch to make your early game deadlier for the enemy.
The secondary rune page is more flexible between either Domination or Inspiration. Domination has a much more direct impact with Taste of Blood and Ravenous Hunter so it's the recommended path to go. The sustain granted by it will be felt from the get-go in the laning phase.
Ability priority
Viktor's skill priority is R>E>Q>W. Maxing Q is crucial on Viktor since it's your main farming tool. Without it, you're going to encounter huge issues with farming minions and will have to waste valuable time auto attacking them. Q is maxed second for its increased damage, shield and reduced cooldown and W is maxed last.
Game plan
When playing Viktor you want to focus on farming up to upgrade your abilities early on and get your core items of Luden's Tempest and Lich Bane. These two items combined will make you a huge threat for both tanks and squishies alike. To reach that goal however, you need to play safely early on, throw some poke on the opposing laner, and aim to back with sufficient gold for at least one component of your core build.
Avoid going for aggressive plays until you have your E upgraded and some ability power. Once you have at least Luden's Tempest, look to roam around the map and punish enemies who are out of position. In teamfights, use your W to block enemies from passing through an area, forcing them to either look for another flank or retreat.
Zed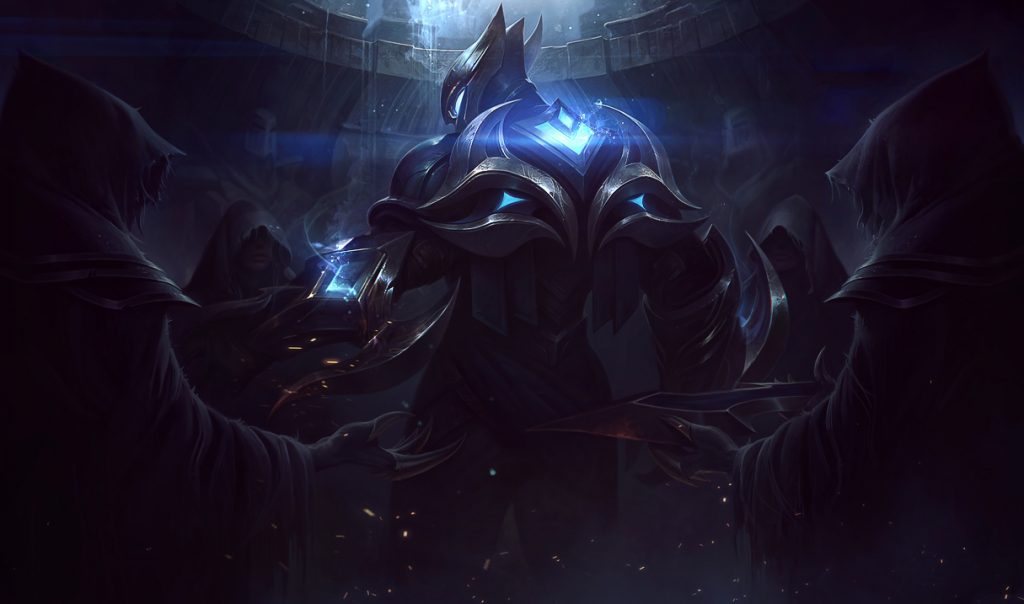 Pros
No mana
High skill cap
One of the rewarding mastered champions in the game
Cons
Weak against tanks
Hard to come back if behind
Zed is one of the most popular assassins on the Rift with whom the arguably best League of Legends player Faker became known for. The skill cap is tremendous and the difference between a one-game Zed and a one-hundred-game Zed can be easily seen.
The recent revert of his nerf from Season 3 brought him back to terrorize the Rift once again.
Item build
Zed excels at dealing huge amounts of damage in short periods of time and getting out unscathed before the opponents realize what happened to them. The Domination primary Keystone aids his goal considering it gives you Electrocute which you can proc easily, Cheap Shot to ensure you have enough sustain to reach your power spikes, Eyeball Collection for the additional AD and Ultimate Hunter for that low cooldown on your ultimate.
There's a couple of viable secondary rune pages, with Sorcery being the most popular one for the additional cooldown reduction and Scorch for additional damage.
Ability priority
Zed's skill priority is: R>Q>E>W. You want your main damaging ability in Q to be maxed out as soon as possible. Afterwards you want to focus on maxing E to increase your burst potential. While W is an amazing ability, the additional damage from Q and E outweigh the utility from the W.
Game plan
Zed is an early to mid-game assassin who excels at getting in and out in a couple of frames before enemies realize what happened. You have a lot of damage early on but at the same time you become vulnerable if you use your shadow aggressively.
Balance out aggressive with safe plays during the laning phase, look for opportunities to land a deadly W>E>Q combo on the enemy when he tries to last hit. Once you reach level six, start looking for opportunities to kill your opposing laner or go for a roam on the side lanes.
As you slowly grow in power with your lethality item spikes, you'll reach a plateau in the mid-game unless you are extremely fed. It's important to look for opportunities by split pushing, ambushing opponents to end the game before that point, otherwise you'll get out-scaled and lose the game.