Since her release in 2018, Kai'Sa has been one of the most popular recipients for League of Legends skins. Over the last four years, she's received eight new skins, getting a new skin about every six months on average. Across that time, Kai'Sa has made her way into many of League's popular skin lines, including the Arcade, K/DA, and Dragonmancer skin groups. 
Additionally, Kai'Sa is one of the only champions with two Prestige skins; both of her K/DA skins from 2018 and 2020 were given Prestige variants. As one of the most popular picks on both the professional stage and solo queue ladder, Kai'Sa players have plenty of options at their fingertips when choosing an alternate appearance for their champion. Still, some of the champion's skins are stronger than others in terms of their visuals and aesthetic. 
Here are five of the best Kai'Sa skins in League of Legends. 
Lagoon Dragon Kai'Sa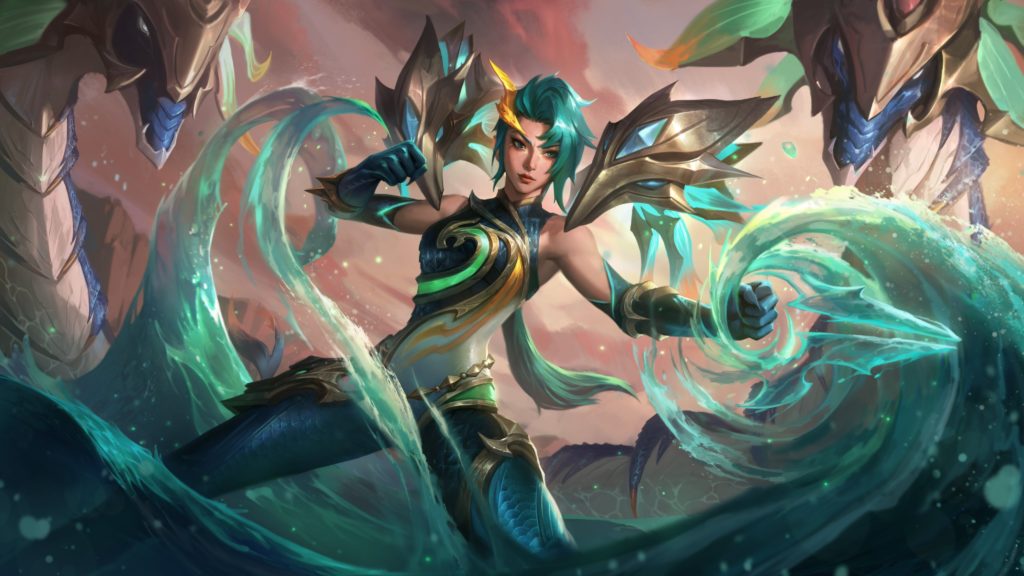 Released in 2021, Lagoon Dragon Kai'Sa is one of the most elegant and downright pretty skins Kai'Sa has. The colors attached to this skin are cobalt and jade, while all of Kai'Sa's abilities are enhanced with water-based effects. Her Icathian Rain (Q) unleashes bolts of blue-green water with dragon tails cresting atop them in one of the most subtly impressive skin effects Riot has put out in recent memory. 
K/DA ALL OUT Kai'Sa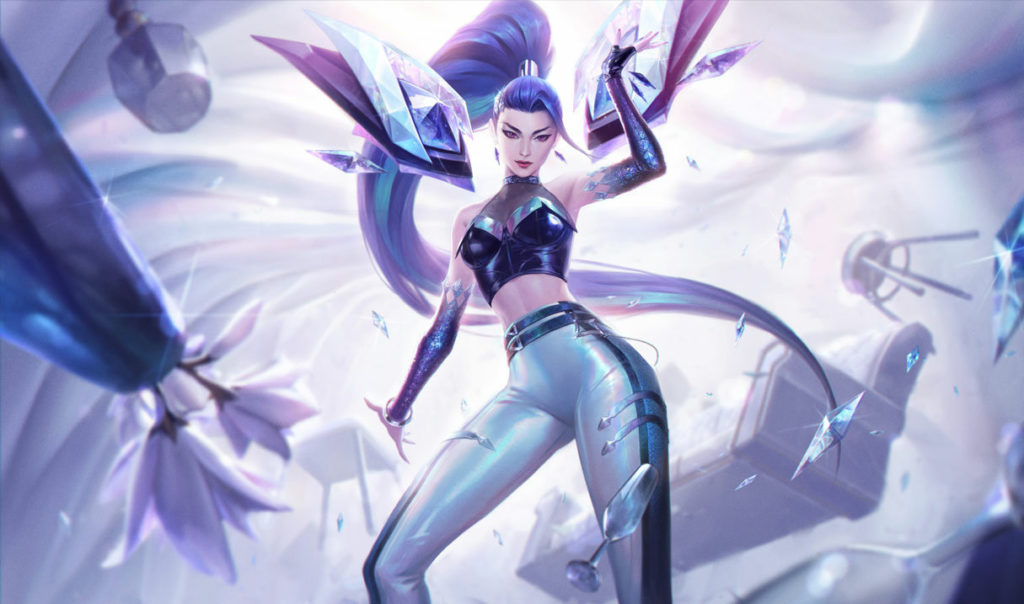 Kai'Sa's pop star variant was given an even more gorgeous and posh look when K/DA released their first EP in 2020. The skin features the same white and violet color template of the other K/DA ALL OUT skins. Her abilities each have a crystalline appearance, and they all have a bubbly sound effect attached to them. As a bonus, K/DA's song More can be heard when Kai'Sa channels her recall while this skin is equipped. 
Bullet Angel Kai'Sa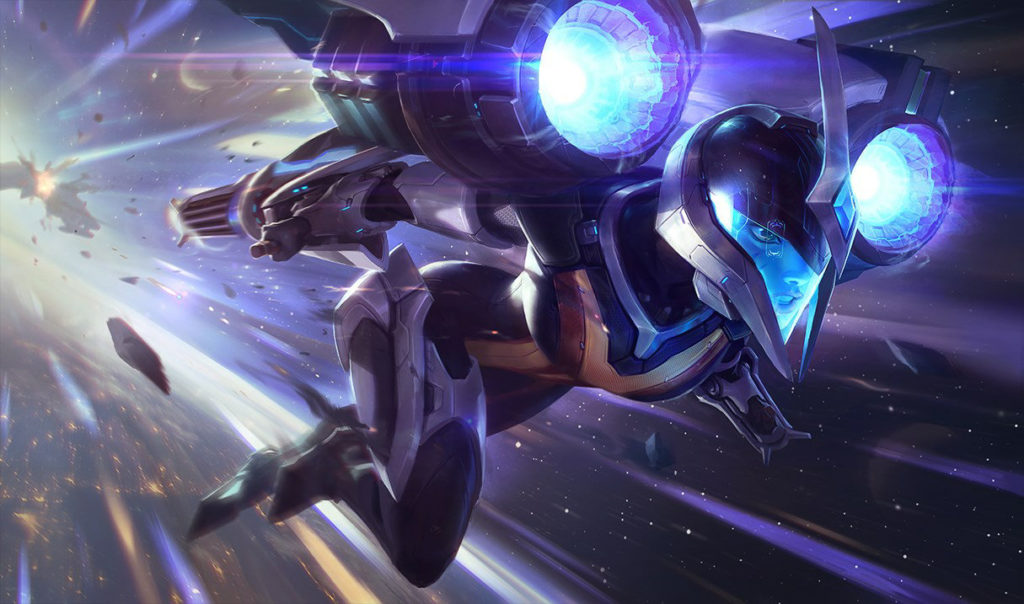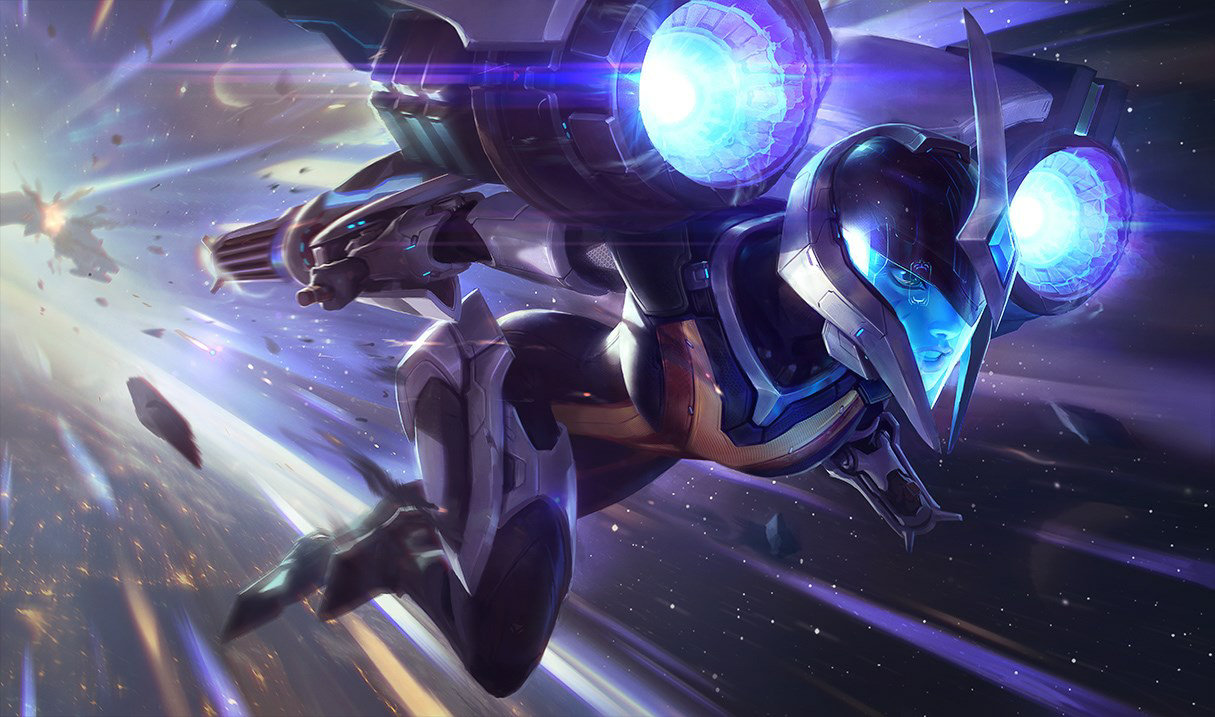 Kai'Sa's release skin holds up extremely well, even when compared to many of her newer skins. Bullet Angel Kai'Sa has a futuristic, space-centered theme and gives the champion an arsenal of lasers and rockets attached to all of her abilities. 
IG Kai'Sa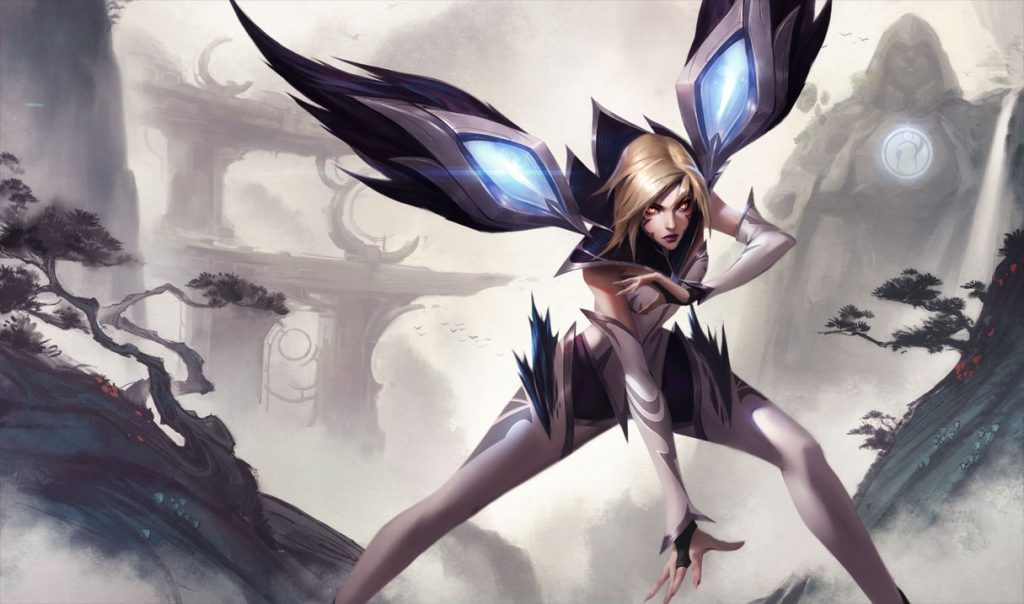 Kai'Sa joined League's cast in 2018 and immediately found herself at the center of the esports scene during her debut season. The 2018 League world champions, Invictus Gaming, used Kai'Sa extensively in their run to the Summoner's Cup. During that year's tournament, IG AD carry JackeyLove played Kai'Sa 10 times, including during the tournament-clinching game against Fnatic. This skin, produced in honor of IG's victory, features the team's black-and-white color scheme, as well as their iconography.  
Arcade Kai'Sa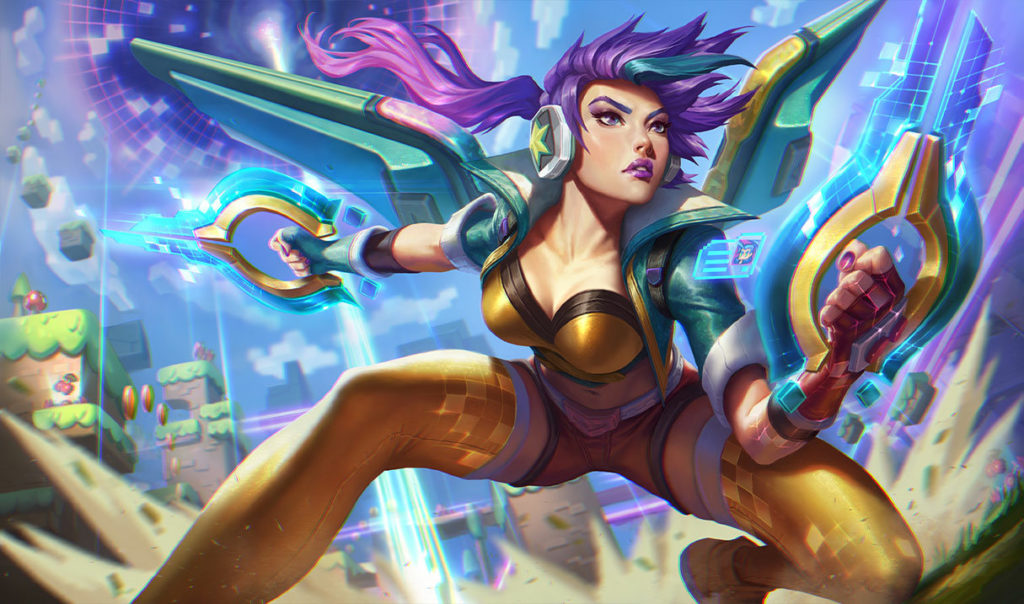 A solid addition to one of League's longest-running skin lines, Arcade Kai'Sa fully embraces old-school gaming tropes. The skin is fully equipped with 8-bit sound effects and brightly colored pixels across the board. Furthermore, Kai'Sa's auto-attack projectiles in this skin make reference to the lasers equipped by the aliens in the classic arcade game Space Invaders.