The 2019 LCK Spring Split is less than a week away, and the league looks radically different to its 2018 predecessor.

Along with the addition of two new teams in DAMWON Gaming and SANDBOX Gaming, almost every remaining LCK team from last season has made significant changes to their rosters. This new LCK landscape will not only see players take on different responsibilities, but provides many players with a new stage to prove that they're the best in their in-game roles. Here are five LCK players to watch in 2019.

Griffin jungler Lee "Tarzan" Seung-yong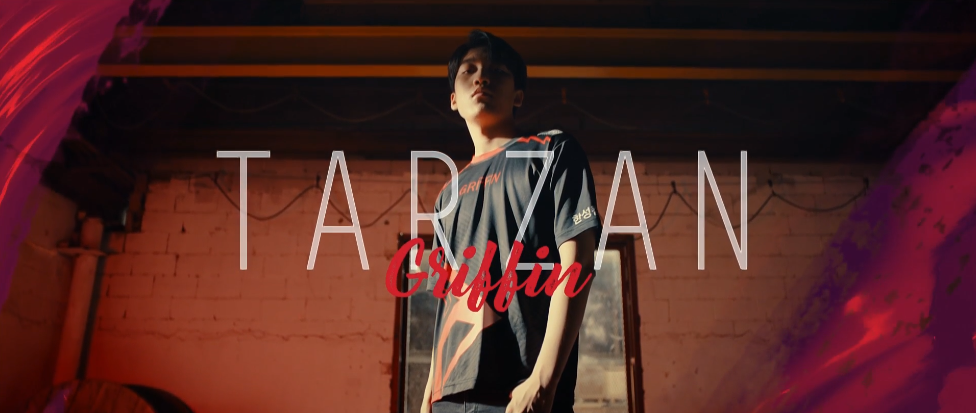 Tarzan disrupted the LCK's jungle hierarchy immediately after joining the league with Griffin last summer. Beating his opposition one by one, it took no time for Tarzan to challenge KT Rolster's Go "Score" Dong-bin's title as Korea's best jungler. Tarzan's shot to take Score's crown came in the 2018 LCK Summer Split finals, where he had five games to best the veteran jungler. Tarzan failed to seize the crown from Score that day, with KT narrowly beating Griffin 3-2.

Since the summer finals, the KT superteam is no more, with all but Score and top laner Song "Smeb" Kyung-ho remaining from the 2018 starting lineup. Griffin, on the other hand, have kept their summer starting lineup, and are looking like the LCK's best team heading into the new season, with all their starters being top performers in their respective roles, except for maybe top laner Choi "Sword" Sung-won. With these conditions, Tarzan has no better chance than now to solidify himself over Score as the LCK's best jungler.

DAMWON Gaming top laner Jang "Nuguri" Ha-gwon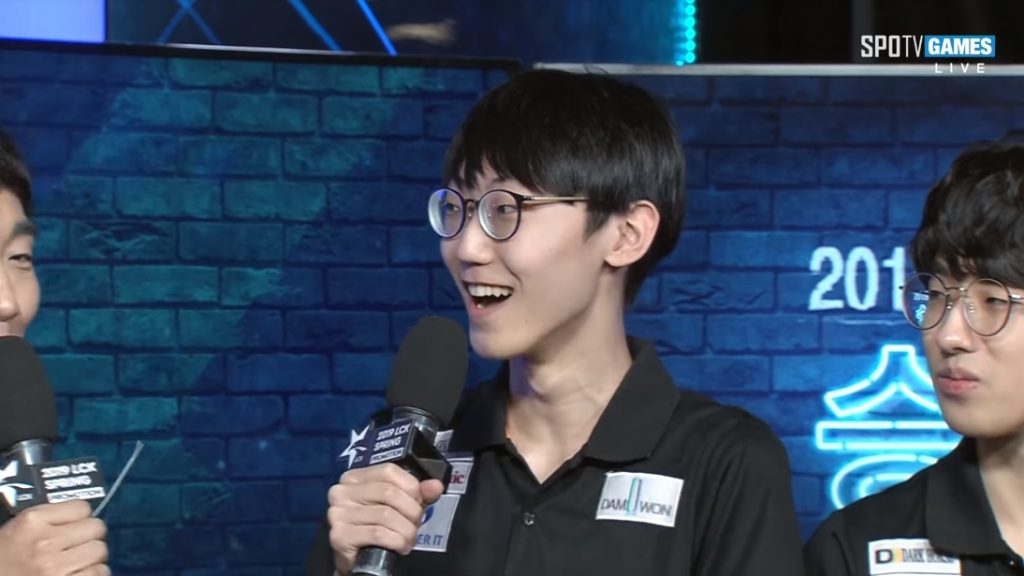 Whenever anyone spoke of DAMWON Gaming in 2018, the first player always mentioned was Nuguri, and for good reason. The 19-year-old top laner destroyed his Challengers Korea lane opponents, making solo kills look effortless. Throughout the summer, DAMWON constantly built compositions around Nuguri and the laning lead he'd almost definitely accrue.

But there's a caveat with Nuguri's splendid play in Challengers Korea. Nuguri has a tendency to underperform in high-pressure matches. In DAMWON's 3-1 victory over SANDBOX Gaming, then known as Team Battle Comics, which earned them a spot in the LCK, DAMWON's biggest performers were their mid and bot lane. Nuguri began that series horribly, ending game one with a very uncharacteristic 0/6/3 scoreline. Although he eventually picked up his play as the match progressed, Nuguri didn't have the same level of dominance over then Sandbox top laner Lee "SoaR" Gang-pyo that he displayed in challenger.
This wasn't the first time Nuguri underperformed in an important match during the 2018 season, either. A similar instance occurred months prior in the CK Spring Split playoffs, where DAMWON were upset in the first round by Ever8 Winners. This was another series where Nuguri's play suddenly dropped off a cliff.

The upcoming Spring Split will be Nuguri's test to see if he can translate his challenger success to the LCK stage against the likes of KT's Song "Smeb" Kyung-ho and Afreeca Freecs' Kim "Kiin" Gi-in. If Nuguri is able to achieve this, we may see the rise of yet another LCK top lane powerhouse.  

Afreeca Freecs mid laner Son "Ucal" Woo-hyeon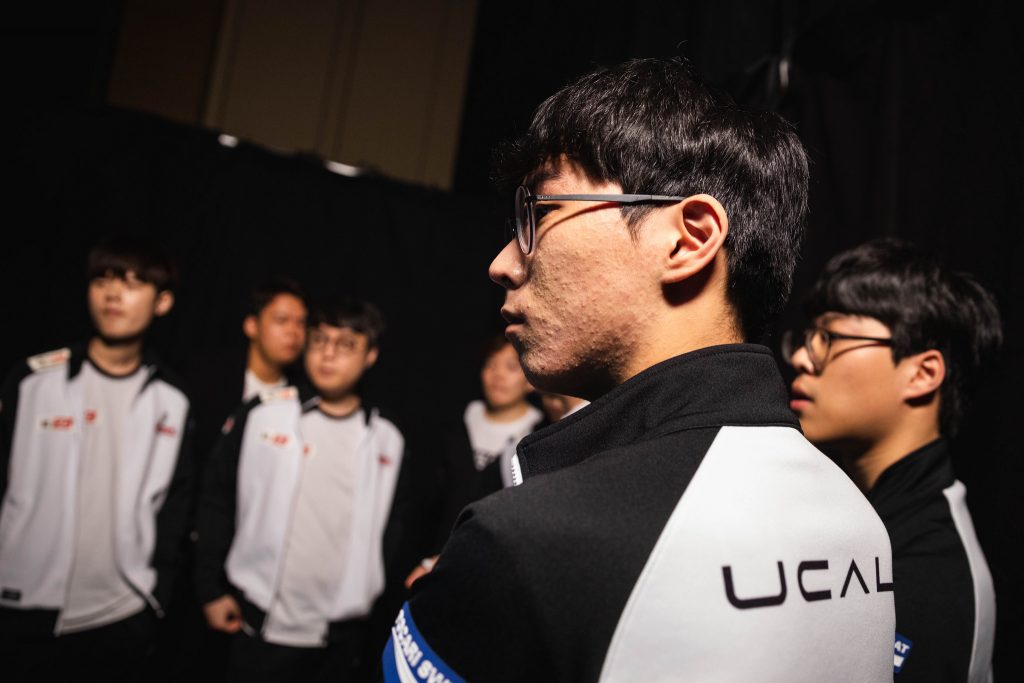 Few are lucky to make their professional debut on a team filled with star-studded talent like Ucal did last spring. As Ucal transitioned from KT trainee to the team's starting mid laner, he had the support of four legendary veterans who he could rely on both on and off Summoner's Rift. With this support, Ucal flourished, rising to the ranks of Lee "Faker" Sang-hyeok, Gwak "Bdd" Bo-seong, and Jeong "Chovy" Ji-hoon in terms of mid lane skill.

But Ucal is no longer on KT. During the 2018 offseason, he joined Afreeca, which boasts a much younger roster when compared to KT in 2018. Ucal will now be playing with teammates much closer to him in both age and competitive experience, with the exception of veteran jungler Lee "Spirit" Da-yoon, who will be entering the sixth year of his professional career.

This year will test Ucal's leadership abilities as he learns to play without the guidance of his KT seniors. Instead, Ucal will, alongside Kiin and Spirit, become someone who the rest of Afreeca relies on. We'll have to wait until the start of the season to see how this role change will affect Ucal's play, for better or worse.

SK Telecom T1 AD carry Park "Teddy" Jin-seong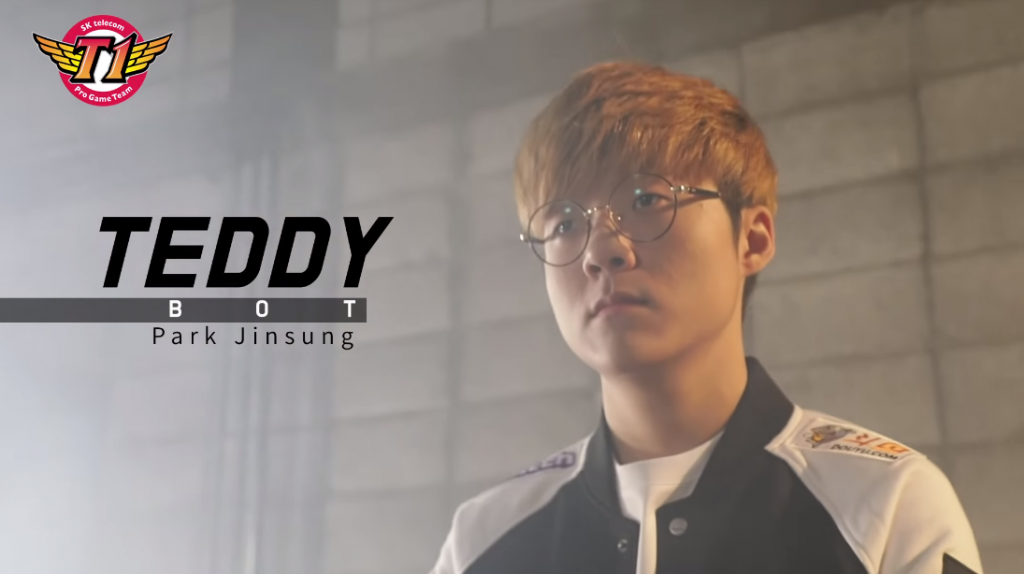 For the last two years, Teddy has been stuck in the prison known commonly as Jin Air Green Wings. Teddy made his LCK debut on Jin Air at the start of 2017 as a relatively unknown AD carry whose prior competitive experience was one split in Challengers Korea on Ever8 Winners.

Jin Air weren't a very good team in 2017, and still aren't two years later. But while Jin Air stagnated near the bottom half of the LCK, Teddy continued to grow, becoming a monstrous teamfighter and minion slayer. By 2018, Teddy had become arguably the best AD carry in the league, hard carrying Jin Air into wins they honestly didn't deserve to get. But for those following the LCK playoff teams, Teddy was nothing more than a name constantly raved about by pundits.

This year will mark a huge shift in Teddy's previously-hidden career. Escaping the Jin Air prison during the 2018 offseason, Teddy has joined SK Telecom T1, the LCK's most popular team with fans all across the world. Not only will Teddy now have the GOAT of League of Legends in Lee "Faker" Sang-hyeok as his mid laner, but he'll be paired in the bot lane with Cho "Mata" Se-hyeong, the best Korean support of all time.  

For the first time in his career, Teddy will have all eyes on him as the replacement of beloved former SKT AD carry Bae "Bang" Jun-sik. This will be the year Teddy makes his name known to the global League of Legends community.

KINGZONE DragonX AD carry Kim "Deft" Hyuk-kyu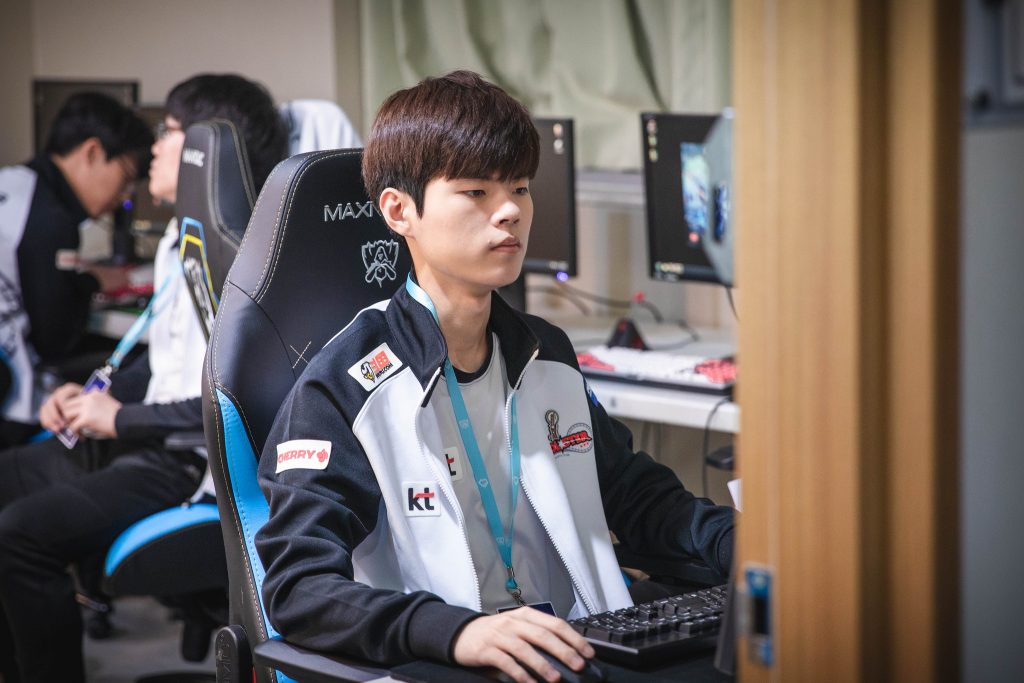 While Teddy joined a team overflowing with established talent, Deft's new team is the complete opposite. Deft has joined a KINGZONE DragonX roster devoid of any notable talent besides himself and support Park "TusiN" Jong-ik. KINGZONE failed to retain any of its 2018 starters during the offseason, choosing to mold an entirely new roster centered around Deft.

Aside from Deft and TusiN, KINGZONE's three other starters include former KT substitute mid laner Heo "PawN" Won-seok, in addition to two top laners in Kim "Rascal" Kwang-hee and Moon "Cuzz" Woo-chan, who rode KINGZONE's bench in 2018. If KINGZONE are going to find any success in 2019, it's going to be through Deft hard-carrying the team throughout the year.

But Deft has already played in similar conditions earlier in his career. In 2015 and 2016, he had an identical role on China's Edward Gaming, where he won two LPL titles. But the role players surrounding Deft on EDG were much better than those around him right now, including PawN, whose performance has continued to diminish since his EDG days.  

This year, Deft will attempt to return to his 2016 self and become KINGZONE's bus driver, since that's this team's only real hope of succeeding with their current roster.