Hearthstone announced its upcoming Lunar New Year event earlier today.
The event is set to go live on Feb. 9 and includes a new Legendary Questline, a special Tavern Brawl, and four new Hero skins.
These new skins will be available in the game's shop and are based on the Chinese epic, Romance of the Three Kingdoms. If you're not familiar with Romance of the Three Kingdoms, you may at least recognize some of its characters from popular video games like Dynasty Warriors.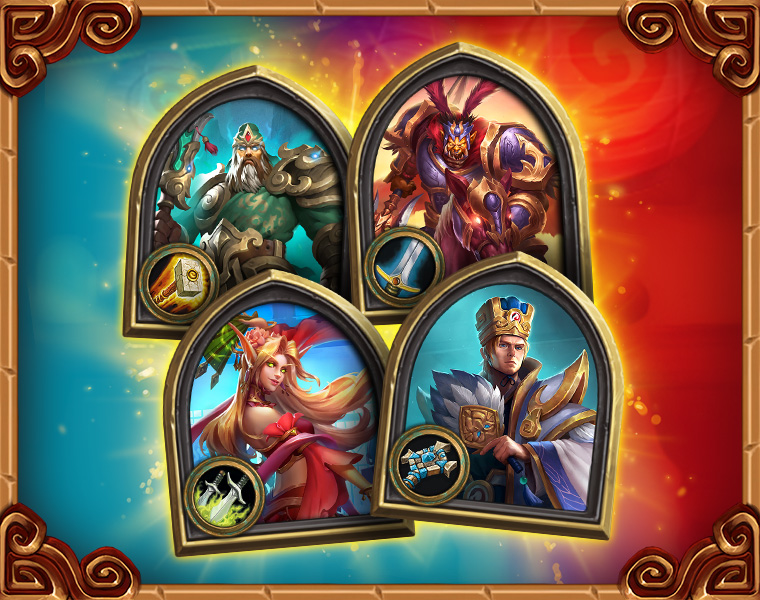 Four classes in Hearthstone will receive a skin based on one of the main characters from Romance of the Three Kingdoms. Priest will receive Zhuge Liang Anduin, Paladin gets Guan Yu Uther, Rogue receives Diao Chan Valeera, and Warrior gets Lu Bu Garrosh.
Luckily, players will have a number of options available to them in regard to how they can purchase these cosmetics. If there's only one skin out of the lot that tickles your fancy, you can buy each individually for $9.99. Alternatively, you can get all four skins at a discounted rate in a bundle for $24.99.
If you're only a fan of the Valeera and Garrosh skins, you can get those in a mini-bundle for $14.99. Each skin and both bundles will be available for purchase from Feb. 9 to 19.