Hearthstone's Arena will get some tweaks in the game's 10.4 patch.
Players will be excited to hear that Hearthstone's Arena-exclusive cards, which debuted at BlizzCon, will finally be added to the game. These cards where chosen by the BlizzCon audience at the event. Each class now has one Arena-only card that can only be earned by drafting an Arena deck.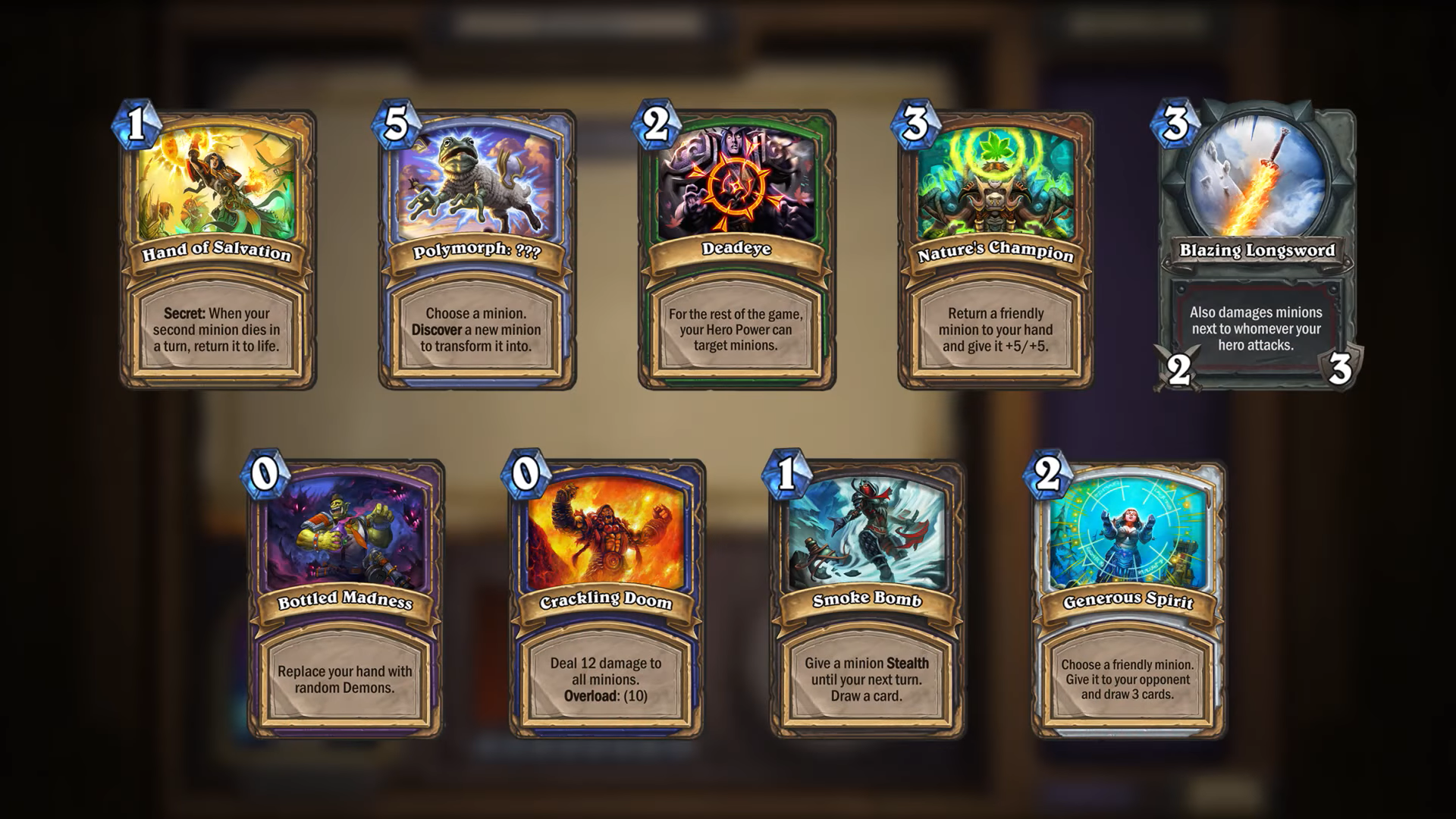 Drafting will change with Patch 10.4, with cards now being grouped by power level over rarity. Previously, cards with very different power levels were matched together in a pack based on their rarity—one of the cards was often a lot more powerful than the others, so choosing one wasn't an issue. Hearthstone players will now draft their Arena picks based on power level, meaning any rarity goes.
Picks one, 10, 20, and 30 will still offer cards of rare quality or better. Blizzard has also "temporarily disabled the increased chance to see cards from the most recent expansion," Hearthstone lead systems designer Kris Zierhut said in the Designer Insights video.
There's also a decreased chance for players to see cards of below average value, Zierhut added. "Our goal with these changes is to give players much more interesting decisions to make when drafting an Arena deck," he said. "We believe this increased sense of personal ownership will make Arena a lot more fun."