Card announcement season has begun in earnest at BlizzCon—and it's not just for the next expansion.
Hearthstone's Arena mode will be getting some love in an upcoming patch, with Arena-exclusive cards being added to the game for the very first time.
One card will be added to each class as part of an upcoming event, according to a panel today at BlizzCon hosted by game director Ben Brode.
The exact cards going in, at least subject to balance, were chosen by the BlizzCon audience. The developers presented three card options for each class, and decided which was going in by audience acclaim. The cards may be tweaked before being added, but democracy will ultimately win out.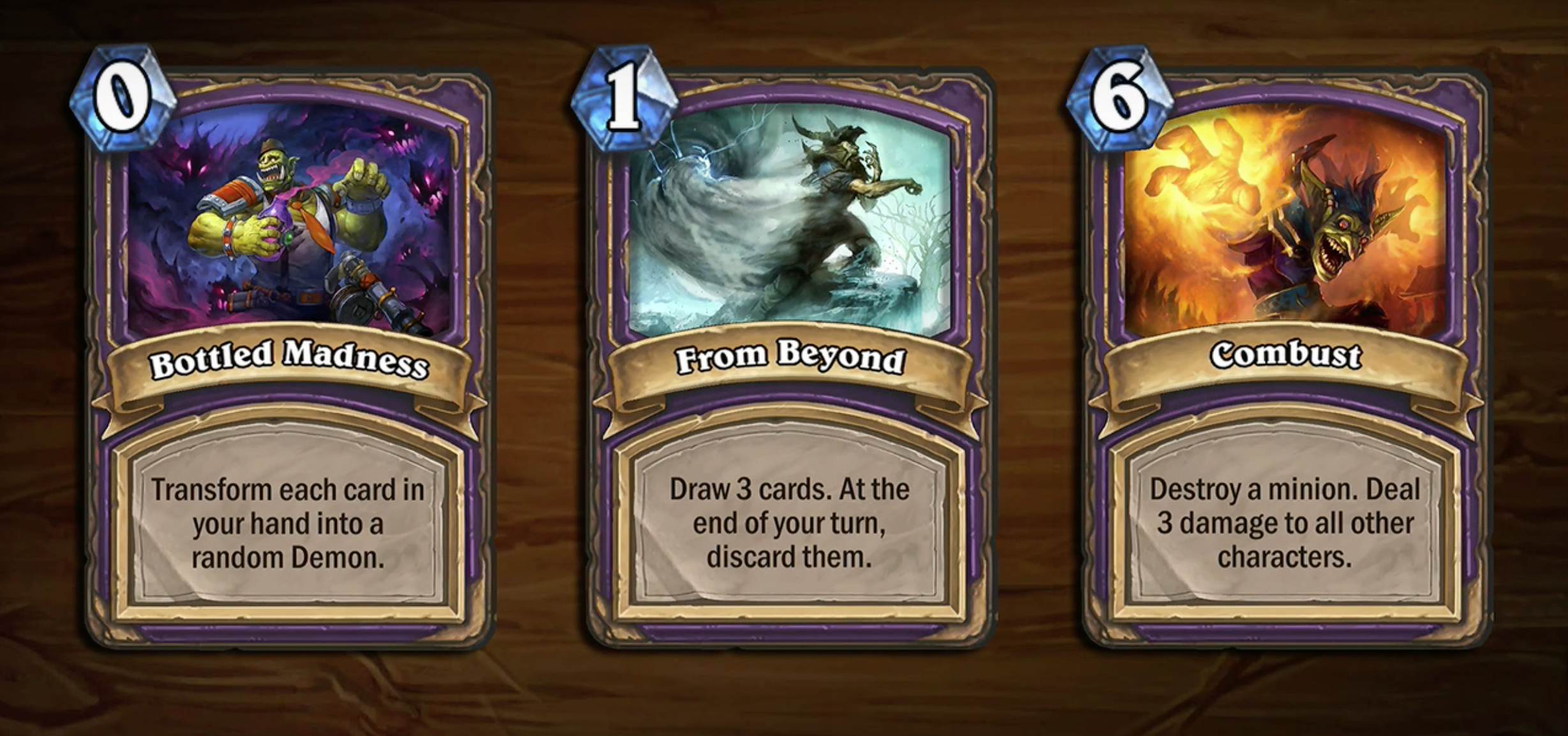 The Warlock selection was the most contentious. The audience was split between Bottled Madness and From Beyond. From Beyond is clearly the best card with the most interesting strategic decisions associated with it, but sadly, Bottled Madness made it in. The final decision was given to a single random audience member, who will have to live with that bad call for the rest of his life.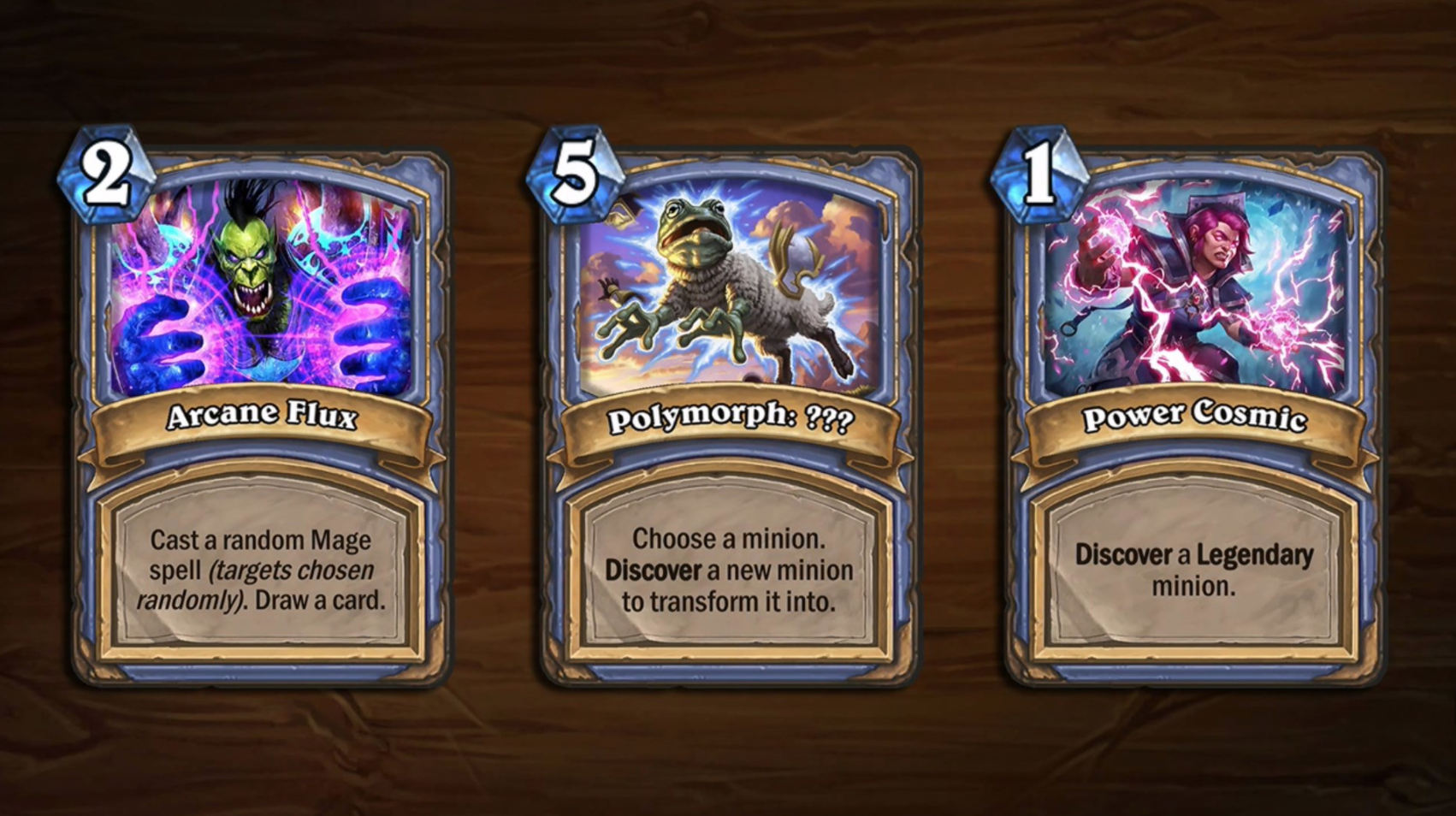 The Mage selection allowed the developers to show off an outstanding piece of unused Hearthstone art—the sheep toad. With art like that and a name as catchy at Polymorph: ???, it had to make it in.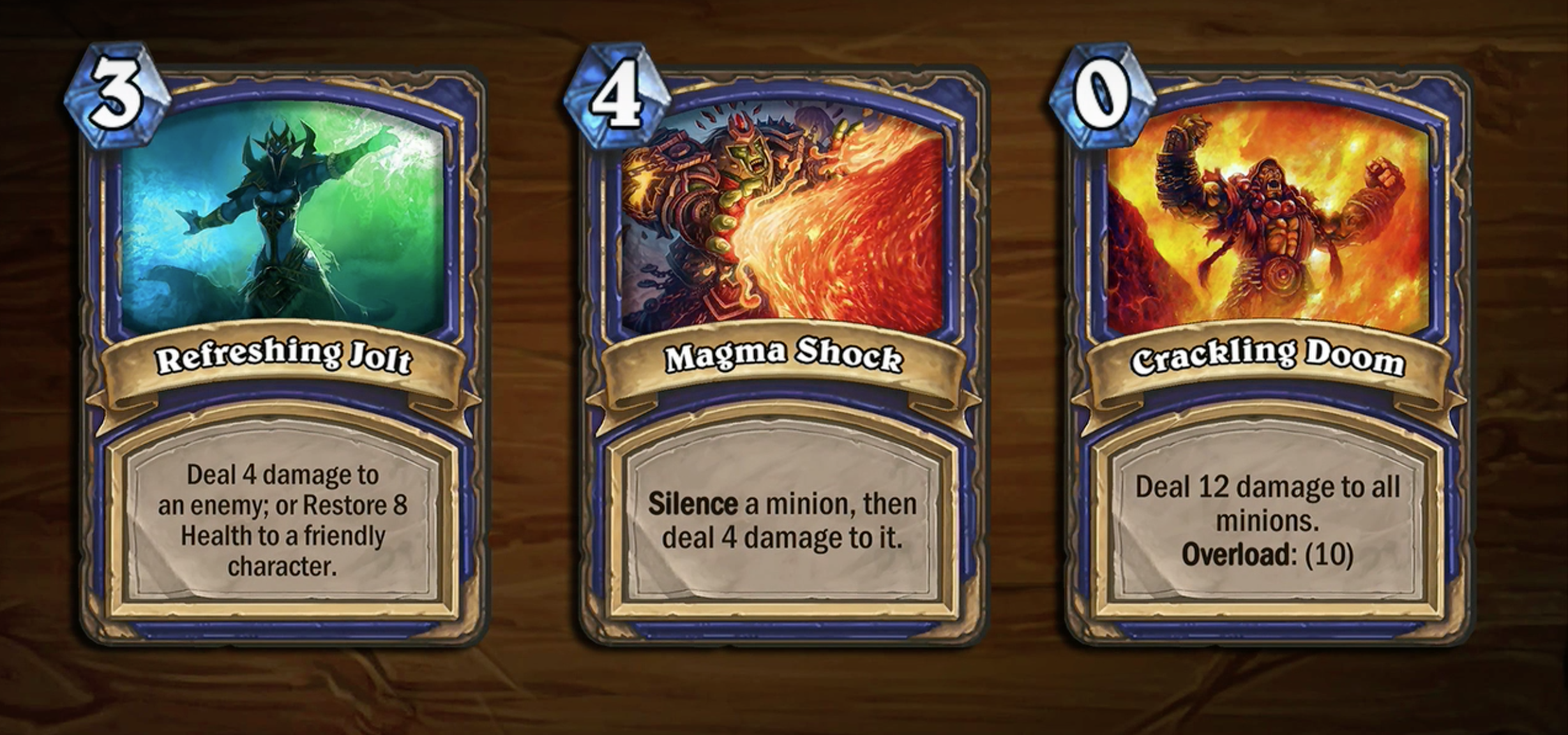 If it stays the same, the Shaman card will be the biggest Overload card ever seen in the game. Out of this selection, Crackling Doom was the clear winner, and we can't wait to see how they animate that one. It's essentially a full board clear, with the mana cost shifted to the next turn.
The rest of the cards selected were Deadeye for Hunter, Blazing Longsword for Warrior, Hand of Salvation for Paladin, Generous Spirit for Priest, Smoke Bomb for Rogue, and Nature's Champion for Druid.
Look out for those cards in the Arena in an upcoming patch as part of this unique democratic Hearthstone experiment.
About the author