Another Priest card has been revealed from Hearthstone's upcoming expansion, Knights of the Frozen Throne.
Following yesterday's reveal of the Priest Death Knight, Shadowreaper Anduin, Blizzard has introduced a new Priest spell.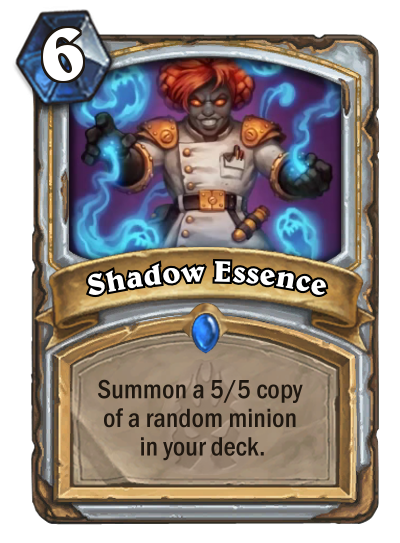 Shadow Essence is a six-mana spell that summons a 5/5 copy of a random minion in your deck.
At first glance, it seems like this spell will work well with the resurrect theme in the Priest class. Any minions with abilities such as Taunt, Deathrattle, or Lifesteal would be ideal targets for Shadow Essence.
This card could also be good in Quest Priest decks, since those players constantly need to summon a bunch of Deathrattle minions.
It'll be interesting to see how Shadow Essence and the rest of the Knights of the Frozen Throne cards will impact the Hearthstone meta when this expansion goes live on Aug. 10.