Blizzard revealed the new Rise of Shadows expansion that's coming to Hearthstone on April 9.
Luckily for Hearthstone fans, a new expansion means a new hero portrait.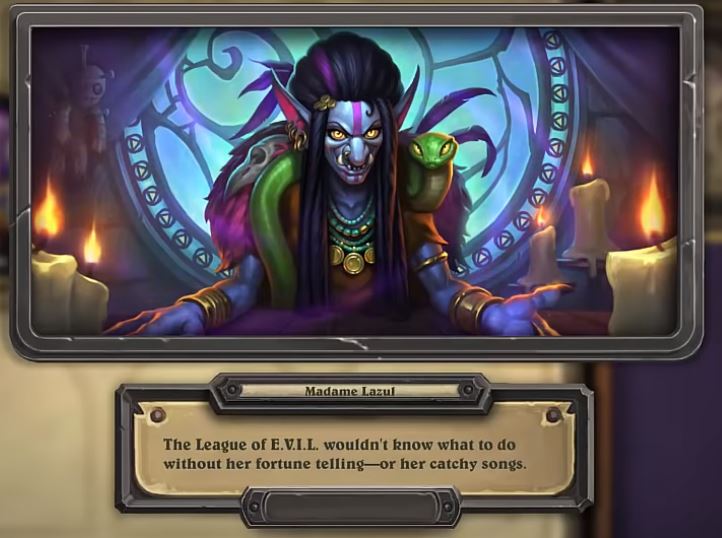 This time, Hearthstone's new portrait will be an alternate Priest hero named Madame Lazul. Hearthstone veterans who played during the Whispers of the Old Gods expansion may recognize Madame Lazul as the creepy fortune teller who debuted in its cinematic trailer.
Recently, Madame Lazul has returned to her role as fortune teller, revealing a league of evil through Hearthstone's most recent series of cinematics. Madame Lazul will be a part of this villainous crew of misfits, so we can probably expect to play against her in the solo mode that's released in May.
In order to obtain Madame Lazul, players will need to purchase the new mega bundle. This bundle is $79.99 and comes with 80 Rise of Shadows card packs. It also includes an exclusive card-back, a legendary card, plus the Madame Lazul hero portrait.
On top of the mega bundle, Hearthstone will be offering a standard bundle as well. The standard bundle cost $49.99 and comes with the card-back, 50 packs, and a legendary minion. But if your intention is to purchase the Madame Lazul portrait, it doesn't come with the standard bundle.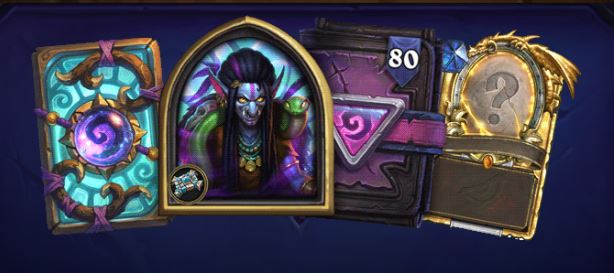 Unfortunately for non-Priest players, Lazul is only usable for the Priest class. She comes with her own unique hero power animation for using heal, as well as a host of unique verbal interactions and emotes. For all of her unique lines, check out this list compiled over on Hearthstone Wiki. If you'd rather hear them in action, check out this video from Hearthstone YouTuber Legend Stuff.