Three brand-new Mage cards are coming to Hearthstone in the game's upcoming expansion, Rastakhan's Rumble.
Jan'alai, the Dragonhawk is a seven-mana Legendary Beast with four Attack and four Health. It has a Battlecry ability that allows you to summon Ragnaros the Firelord if you've dealt eight damage with your Hero Power in that game.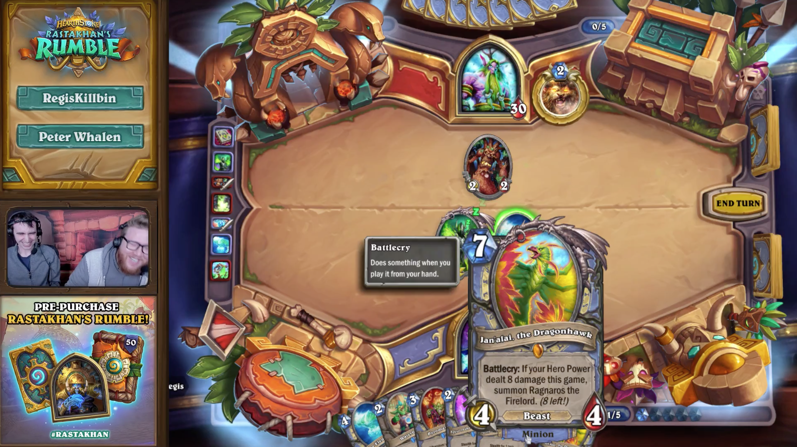 Spirit of the Dragonhawk is a two-mana minion with zero Attack and three Health. It has Stealth for one turn and it'll make it so your Hero Power also targets adjacent minions.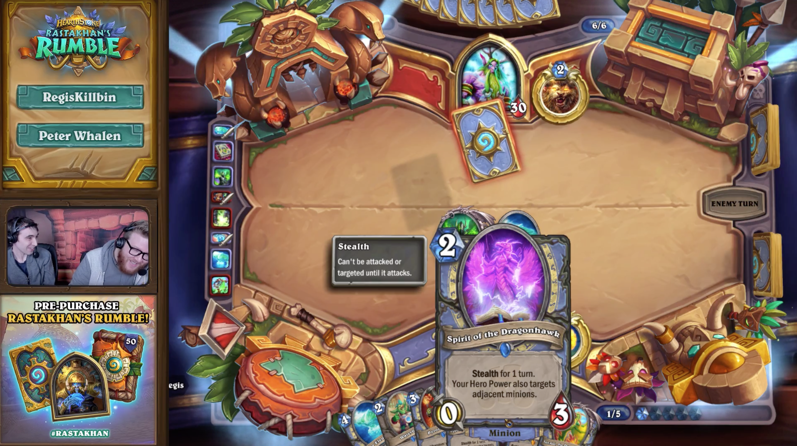 Related: All of the cards revealed from Hearthstone's upcoming expansion, Rastakhan's Rumble

Daring Fire-Eater is a one-mana minion with one Attack and one Health. Although it has low stats, this card has a Battlecry that strengthens your next Hero Power on that turn—it'll deal two more damage.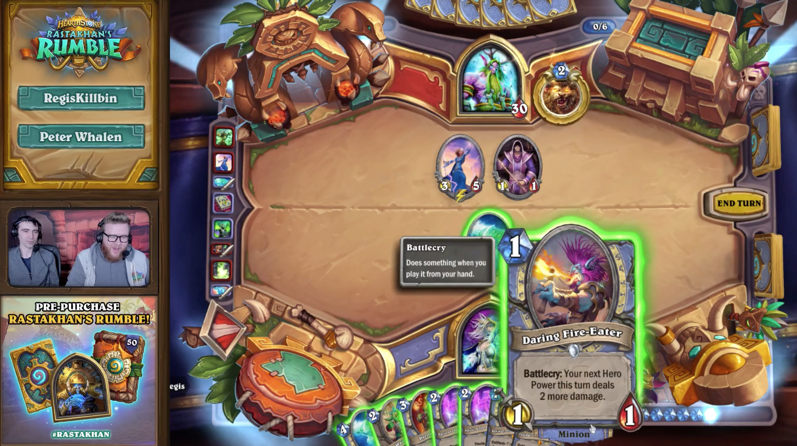 Hearthstone players can already pre-purchase Rastakhan's Rumble. There are two bundle options: One for $20 and another for $50. These pre-purchase bundles will be available until Dec. 4.