One of the world's most popular MOBAs is about to get turned upside down.
Smite's new battle pass based on the hit Netflix series Stranger Things is now live.
Stranger Things first debuted on Netflix in July 2016. Since then, it's taken over the worlds of science fiction and horror. The show follows a group of small-town folks who start to experience wild happenings after the disappearance of a young boy.
And now, some of the most popular characters from Stranger Things are available in Smite as skins. The new battle pass will include skins based on Millie Bobby Brown's character Eleven, as well as skins modeled after David Harbour's character, Hopper.
The Stranger Things universe has no shortage of otherworldly monsters. The pass also includes skins based on the Demogorgon and Mind Flayer as they appear in the show. Even if you haven't watched Stranger Things, you may be familiar with the Demogorgon and the Mind Flayer thanks to Dungeons and Dragons.
You can snag the premium track in the new battle pass for 750 Gems. If you have no Gems on your account, you'll need to spend $14.99 on the 800 Gem bundle.
The new battle pass includes six skins in total from the show, as well as a plethora of other earnable cosmetics. You can take a look at all of the skins coming with the battle pass below.
Eleven Scylla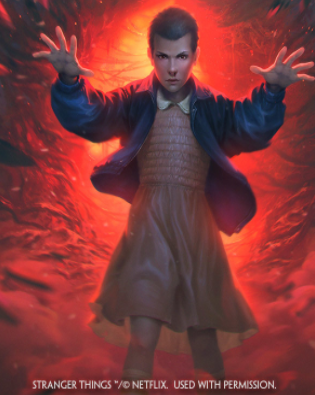 Starcourt Eleven Scylla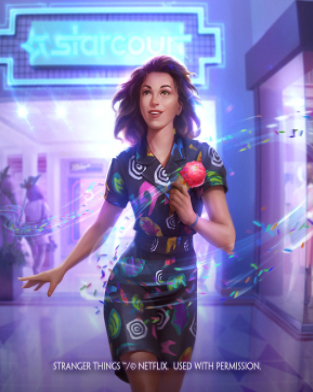 Hopper Apollo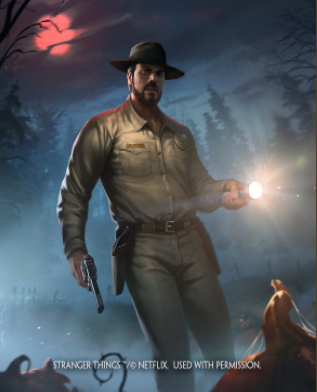 Hopper, P.I. Apollo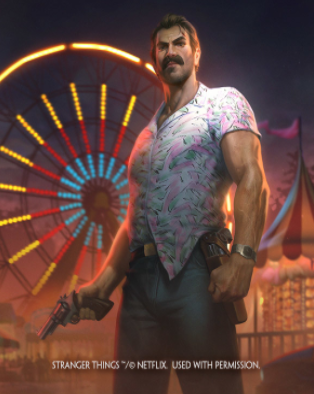 The Demogorgon Bakasura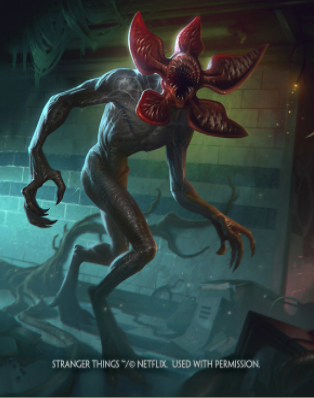 The Mind Flayer Sylvanus