This post is brought to you by Skrilla, esports daily fantasy. Register and compete at the Skrilla website.
---
Three days of the Midseason Invitational Group Stage are in the books and the fourth is underway as the best League of Legends teams from around the globe clash. The Flash Wolves have run rampant through analysts predictions and fantasy lineups alike, going undefeated to surprise the world and fantasy players everywhere.
There's nothing better than winning matches for racking up fantasy points in League, so it's no surprise that all five players on the undefeated 6-0 Flash Wolves top their positions in fantasy scoring. Flash Wolves are the story of the tournament. While some of their players were surely going to be fantasy relevant, like mid lane superstar Huang "Maple" Yi-Tang, no one expected the team to win every game, and that's thrown a wrench into our picks.
Today we're taking a quick look at the tournament thus far to look at some of the successes, failures, and quirks of the event, from a fantasy perspective. As usual we'll use Skrilla scoring, ignoring bonus categories like pentakills, to judge individual fantasy player performance.
Top lane tanks
This certainly isn't an exciting top lane meta. The position is averaging just 13.37 SKPPG during the group stage so far, barely ahead of the support average 13.26 SKPPG. The ADC-focused meta seems to necessitate tanks in the top and more bottom lane focus. Plus the top lane perhaps doesn't have the talent of other positions at the event.
The top lane looked like the weakest position heading into MSI. It was supposed to be a playground for KINGZONE's conqueror Kim "Khan" Dong-ha, a player some have mentioned in the same breath as Lee "Faker" Sang-hyeok as potentially the world's best League player over the past year.
But Khan isn't dominating as expected. He's not leading top laners in fantasy scoring. That honor goes to Flash Wolves rookie Su "Hanabi" Chia-Hsiang and his strong 18.47 SKPPG tally backed by a strong game as a carry on Yasuo against Khan himself. Khan isn't even second in scoring. That honor goes to another rookie. Fnatic's Gabriël "Bwipo" Rau was supposed to be their weak point, but he's put together a couple decent performance on tanks, and that's earned him 14.09 SKPPG ahead of Khan's third place 12.92 SKPPG.
KINGZONE is 4-2 and should easily waltz into the knockout rounds, but they'll need the real Khan to show up to win the tournament.
King of the jungle
Flash Wolves' rookie jungler Kim "Moojin" Moo-jin tops all scorers with 20.69 SKPPG. The other two fantasy relevant junglers? KINGZONE's Han "Peanut" Wang-ho and Fnatic's Mads "Broxah" Brock-Pedersen. That's about as expected, if Moojin's dominance is a bit unexpected.
The biggest surprise? Royal's Liu "Mlxg" Shi-Yu and his poor 13.72 SKPPG mark. That's barely ahead of the last place jungler, and it's a sign of the tourney Mlxg's had so far. Famous for his unstable and aggressive jungle style, some poor level one trades and deaths have killed Mlxg's tourney so far, and it's hurt in the fantasy column.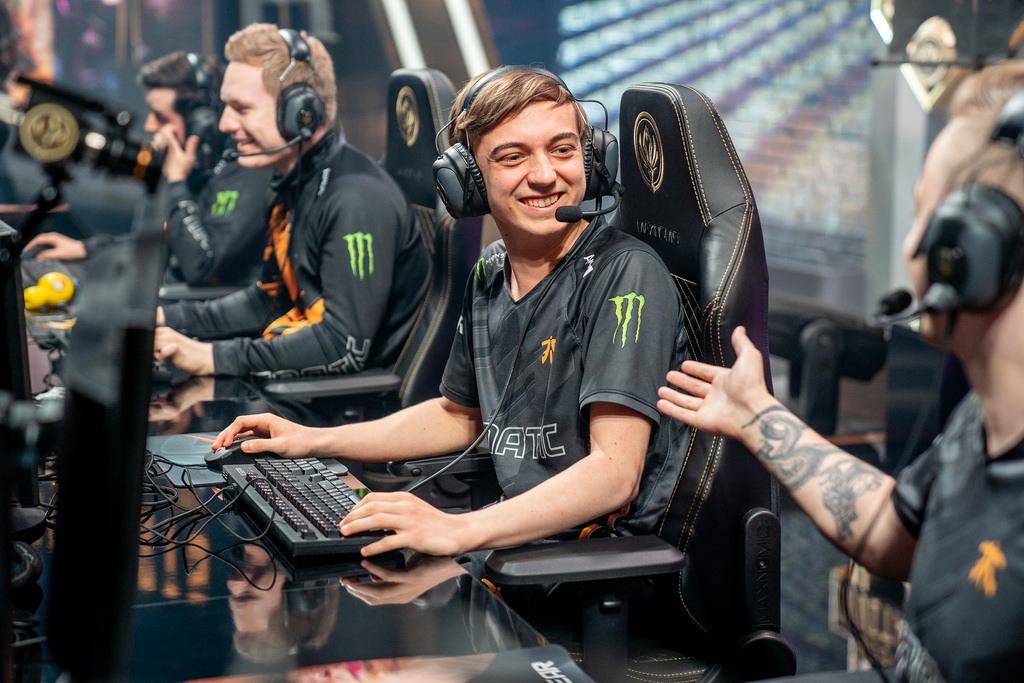 Mid lane magic
Maple and his magical 30.0 KDA tops fantasy scoring at the position, unsurprisingly, with 26.92 SKPPG. But his lead over his position isn't as big as the rest of his teammates'.
Fnatic's Rasmus "Caps" Winther has had an inspired tournament thus far. He's posted 25.14 SKPPG, just behind Maple, thanks to his group stage-leading 31 kills, even topping the ADCs in an ADC-focused meta.
Pobelter blues
It hasn't been a good tournament for Eugene "Pobelter" Park. His team's put him in some uncharacteristic positions, like as a split pushing Yasuo, and it certainly hasn't suit him.
He only has six kills total, less than half of the next lowest mid laner, Bdd, who has 15. He's been out-killed by a support player. His fantasy scoring is abysmal at 9.72 SKPPG through three days of play. He was outscored by every single jungler and top laner as well as four of the six supports, all while playing mid lane, one of the top scoring fantasy positions. Ouch.
The war of the ADCs
One of the biggest storylines heading into this year's MSI was the clash between the best AD carries in all four major regions—Korea, China, North America, and Europe. Who knew the best ADC from the LMS would be better than them all?
Lu "Betty" Yu-Hung leads fantasy scoring at the position with 27.36 SKPPG, well ahead of the next best tally, Kim "PraY" Jong-in's 22.62 SKPPG. Jian "Uzi" Zi-Hao is next with 21.11 SKPPG. Martin "Rekkles" Larsson and Yiliang "Doublelift" Peng trail far behind.
While Doublelift's performance looks poor on paper, with the second lowest KDA at 2.5 and the second lowest fantasy mark at 17.13 SKPPG, he's actually posted a whopping 88.40 percent kill participation, tops in the entire tournament. He's making the most of the opportunities afforded by his team, which are few and far between.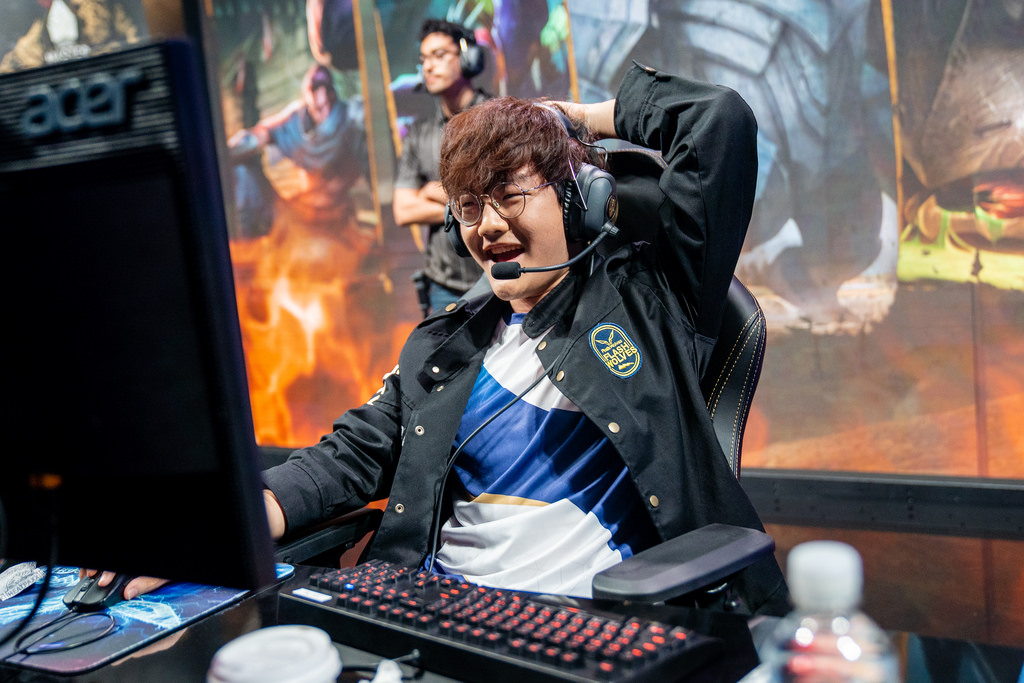 How to score negative points
Hu "SwordArt" Shuo-Chieh and Kang "GorillA" Beom-hyeon are playmaking support superstars, so it's no surprise that they're two of the top scorers. Coming in second is RNG's Shi "Ming" Sen-Ming, who leads the position with seven kills thanks to a particularly bloody game with Rakan on Sunday.
The big support controversy at MSI, though, is of course Team Liquid's Kim "Olleh" Joo-sung, who benched himself in favor of Joseph "Joey" Haslemann for one match. Olleh's 8.96 SKPPG leaves a lot to be desired, but Joey… poor Joey. Liquid threw a player with single digit professional games under his belt to the wolves, and they ate him alive. In his one game he put up a 0/3/1 KDA line. He scored negative points. -0.52 SKPPG.
---
There's still two days of MSI play left, and that's enough time for even Team Liquid to change their fortunes. So if the first few days have caught you off guard, like they did us, with too many KINGZONE players in the lineup and not enough Flash Wolves, you've still got a chance to turn things around. That's the beauty of daily fantasy. There's always tomorrow.
About the author