This post is brought to you by Skrilla, esports daily fantasy. Register and compete at the Skrilla website.
---
Today we're continuing our series looking at fantasy performances by position in the League of Legends Championship Series Spring split, this time with the support position.
The regular season is over and the playoffs are here, giving us a bit of a fantasy reprieve and a chance to look back and learn from the previous season.
Supports are not exactly fantasy dominators. They don't put up big kill counts. They often take a significant number of deaths. They only score a handful of creeps every match. But thanks to hefty scores in the assist column, supports actually scored more points on average than top laners this season.
We're going to look at supports using their Skrilla Points Per Game (SKPPG), but ignoring bonus categories like multi kills or 10 kill bonuses (not that any support actually scored any this season). We're also ignoring team statistics like towers killed and barons secured to get a purer look at what each support player is doing fantasy-wise.
North America, Average: 20.80 SKPPG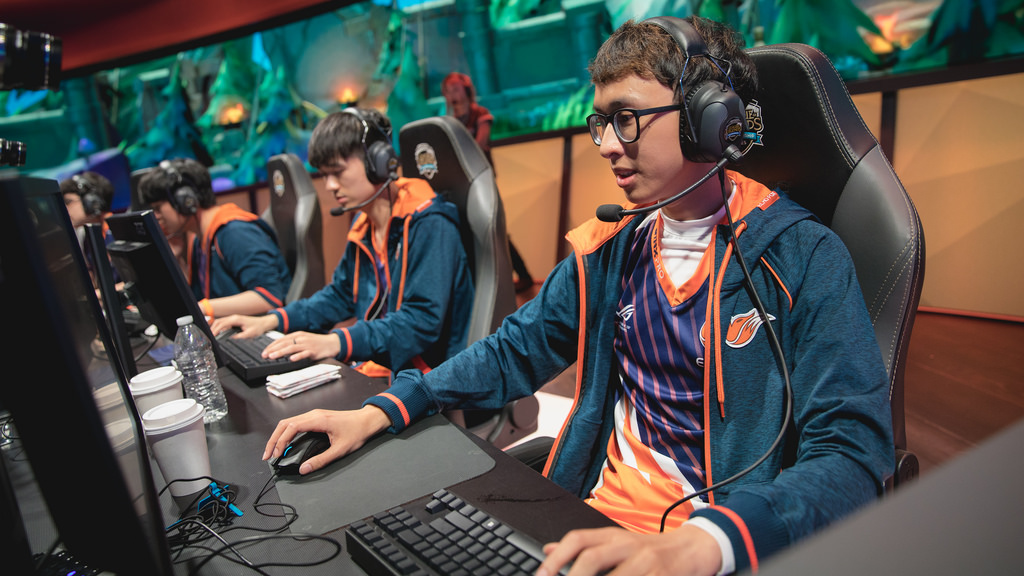 1) Adrian Ma, Echo Fox, 4.2 KDA, 27.93 SKPPG
Adrian benefit from playing on the highest tempo and most winning team in the regular season, but he also showed he's a more capable support player than many critics give him credit, playing a wider range of champions. Still, Adrian shows how important the rest of the team is for fantasy. He and AD carry Johnny "Altec" Ru posted poor Gold Differential at 10 minutes compared to their peers, opting to play an incredibly safe game while their jungler fed their mid and top lane. It worked, and Adrian reaped the benefits later in their matches.
2) Andy "Smoothie" Ta, Cloud9, 3.7 KDA, 22.63 SKPPG
3) Vincent "Biofrost" Wang, Counter Logic Gaming, 3.3 KDA, 22.63 SKPPG
4) Alfonso "Mithy" Aguirre Rodríguez, Team SoloMid, 4.3 KDA, 21.66 SKPPG
5) Zaqueri "Aphromoo" Black, 100 Thieves, 3.5 KDA, 20.63 SKPPG
Coming in at average to slightly above are a gaggle of supports that seemingly played musical chairs for teams and a superstar import. All these supports are solid and played with similarly strong AD carries, allowing them to put up decent numbers in fantasy. Support is a hard position to grasp in fantasy. For example, Aphromoo has never been a standout fantasy support on any of his teams, but he manages to maintain a reputation as one of the best at his position.
6) William "Stunt" Chen, Flyquest, 2.7 KDA, 20.41 SKPPG
7) Kim "Olleh" Joo Sung, Team Liquid, 3.7 KDA, 19.35 SKPPG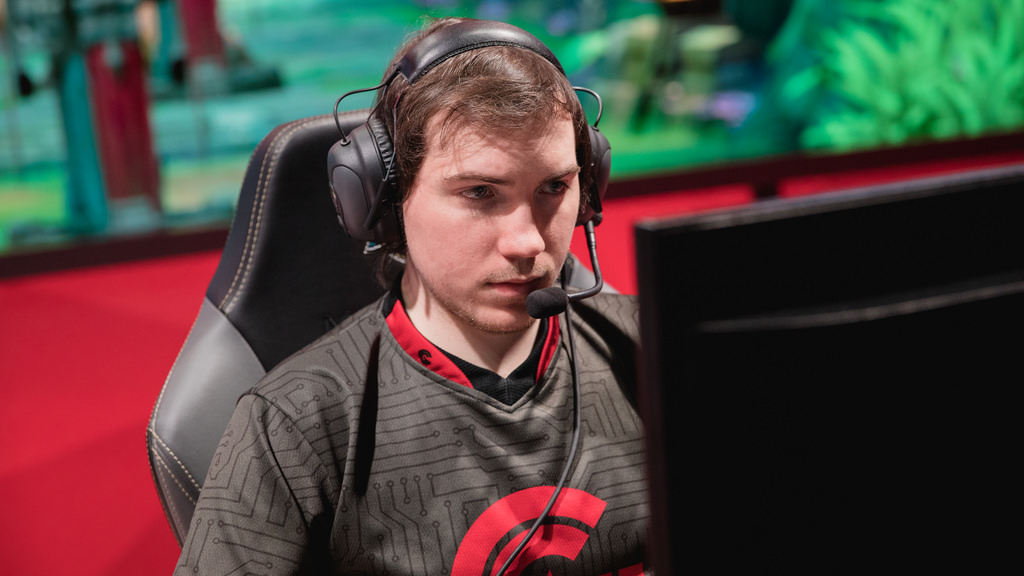 8) Nickolas "Hakuho" Sargent, Clutch Gaming, 4.2 KDA, 19.28 SKPPG
Hakuho may be the best support in the league. His 4.2 KDA ranks among the top. His 78.9 percent kill participation is second in the league. He had the least deaths of any starting support in the league at 32. But in fantasy, he was a dud for most matches. Clutch Gaming plays low death games, suppressing fantasy scoring.
9) Matt Elento, Golden Guardians, 2.7 KDA, 18.40 SKPPG
10) Daerek "LemonNation" Hart, OpTic Gaming, 2.1 KDA, 14.76 SKPPG
Europe, Average: 20.05 SKPPG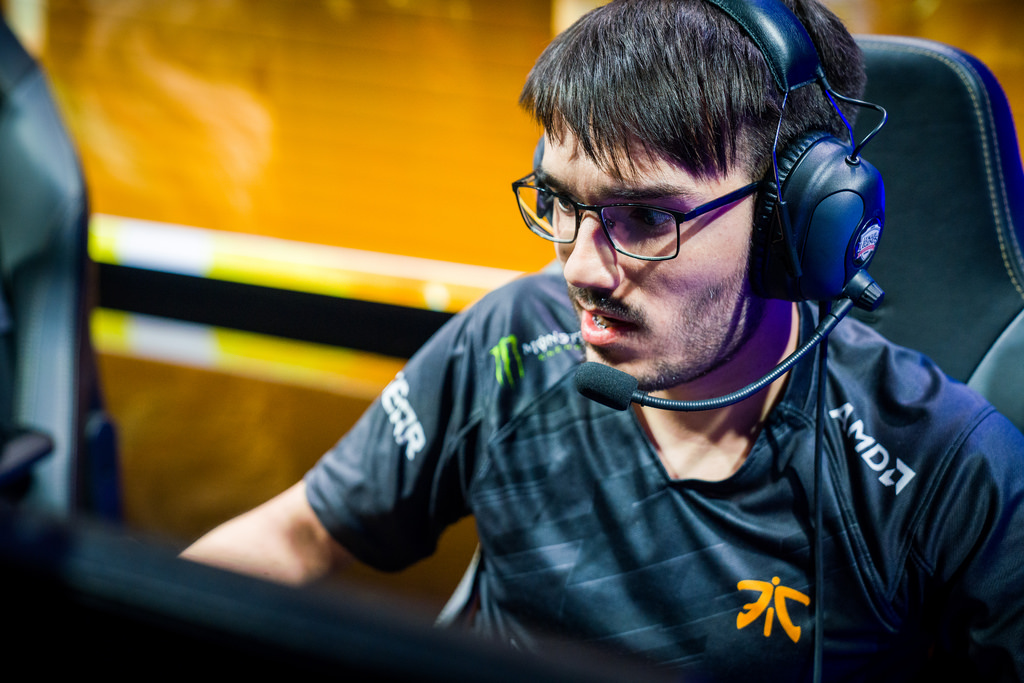 1) Kim "Wadid" Bae In, G2 Esports, 4.4 KDA, 24.67 SKPPG
2) Zdravets "Hylissang" Iliev Galabov, Fnatic, 3.7 KDA, 24.05 SKPPG
3) Mihael "Mikyx" Mehle, Misfits, 3.4 KDA, 23.78 SKPPG
In Europe, a clear top tier emerged for fantasy supports. Only three players—Wadid, Hylissang, and Mikyx—posted above average scoring at the position. That comes as no surprise considering their team and lane partners. Hylissang benefit from playing alongside fantasy god Martin "Rekkles" Larsson and enabled him to have another insane season. Wadid featured on G2 Esports, the most kill hungry team in Europe. Mikyx played on a strong Misfits side alongside up-and-coming AD carry star Steven "Hans Sama" Liv.
4) Tore "Norskeren" Hoel Eilertsen, Team ROCCAT, 3.5 KDA, 19.98 SKPPG
5) Eun "Totoro" Jong Seop, Unicorns of Love, 2.6 KDA, 19.94 SKPPG
6) Raphaël "Targamas" Crabbé , Giants Gaming, 3.0 KDA, 19.83 SKPPG
7) Raymond "kaSing" Tsang, 4.7 KDA, 19.33 SKPPG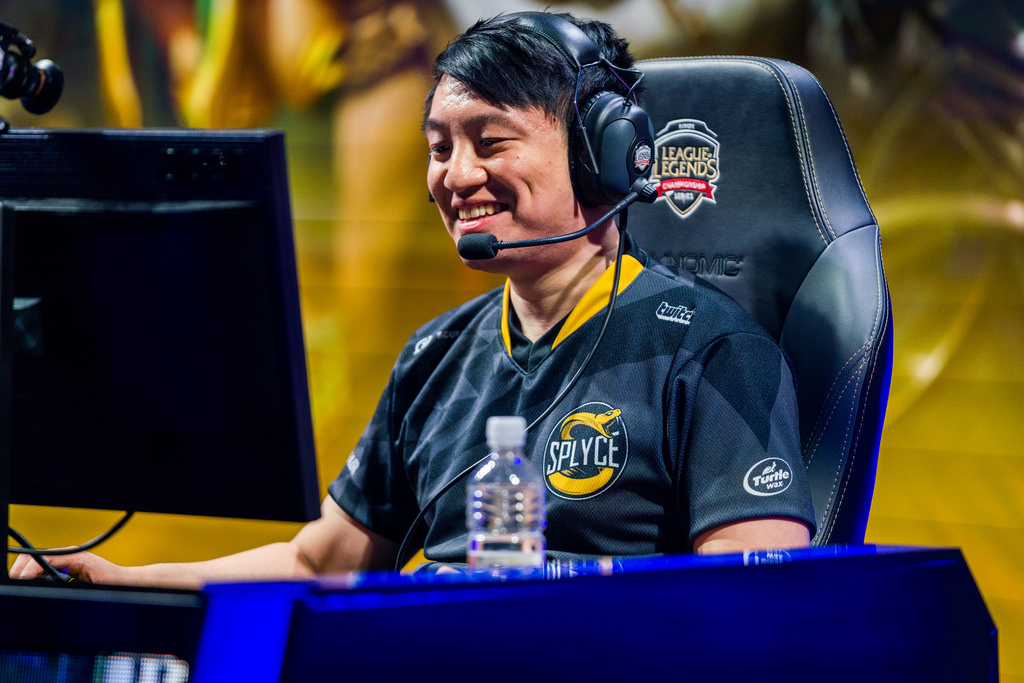 Much like Hakuho in North America, kaSing had a strong season on support but it didn't translate to fantasy success because of Splyce's style of play. He did post the highest KDA at the position and the lowest deaths by far, but part of that was his inactivity. His kill participation ranked second lowest among support starters in the league, further curtailing any fantasy value.
8) Oskar "Vander" Bogdan, FC Schalke 04, 2.9 KDA, 18.62 SKPPG
9) Jakub "Jactroll" Skurzyński, Team Vitality, 2.2 KDA, 15.23 SKPPG
10) Hampus "Promisq" Abrahamsson, H2k-Gaming, 2.4 KDA, 15.02 SKPPG
---
Support is certainly the least exciting position in fantasy esports, but with the massive number of assists they put on the board they're competitive in scoring compared to other positions. But they're also more reliant on the team around them—they are supports, after all. Even if they do their job perfectly, they still rely on someone else to score the kills that earn the fantasy points. Hakuho is probably the best example of this, posting the top numbers in all the key success indicators yet scoring a low fantasy total simply because of his team's play style.
Make sure to take team into account when picking fantasy supports next season. Their AD carry partner and team playstyle are the most important factors in fantasy support success.