Read Only Memories is back, and this time, it's headed to Nintendo Switch, iOS, and Android. The game's Nintendo Switch and mobile versions have just received release dates slated for the next two months ahead, the game's official Twitter account revealed earlier today.
In MidBoss' tweet, the studio announced Read Only Memories: Type-M will land on iOS and Android on March 6, bringing the game to tablet and smartphone devices for the first time. Meanwhile, the game's Nintendo Switch release for 2064: Read Only Memories Integral lands on April 5. MidBoss has since dropped a trailer for Type-M to celebrate the ocassion.
Read Only Memories takes place in a cyberpunk dystopia inside Neo-San Francisco during 2064. Inspired by adventure games like Snatcher, ROM mixes queer characters and stories with a science-fiction setting, tackling everything from autonomous AI to late capitalism's destructive tendencies. Expect plenty of exploration, puzzle-solving, and rich characters with realistic stories to share.
Read Only Memories first launched in 2015, but there's a couple versions available to play. For the game's console release, MidBoss launched 2064: Read Only Memories in early 2017, which features additional content, improvements to the game's puzzles, and a wide range of voice actors. The Nintendo Switch edition will be based on 2064, which means Switch players will be able to enjoy the game's definitive edition when it launches in April.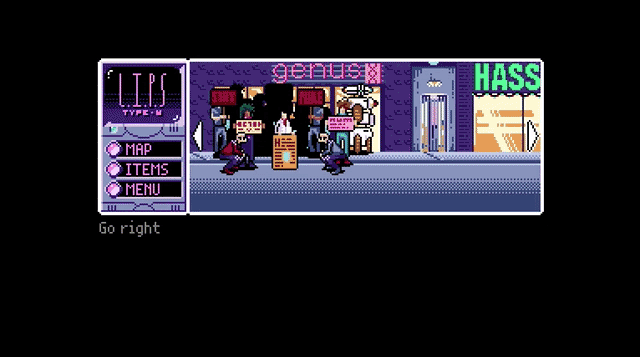 Meanwhile, Type-M has its first chapter available for free as a try-before-you-buy option, along with a free sticker pack for iMessage and improvements for the game's mobile interface. For more information, check out the game's official iOS App Store listing. Pick up Read Only Memories: Type-M on March 6 and 2064: Read Only Memories Integral for April 5.