Overwatch League fans who purchase Twitch's new All Access Pass will receive 12 free Overwatch skins in May.
The Overwatch League skins included in the exclusive pack are 12 new away skins, one for each Overwatch League team. D.Va, Ana, Zarya, Genji, Sombra, Lúcio, Widowmaker, Orisa, Winston, Reinhardt, Zenyatta, and Junkrat are the 12 heroes getting the away skins, each assigned to a team. A Twitch representative confirmed to Dot Esports that the 12 skins shown in the image below are included in the offer.
Related: Twitch and Blizzard are offering a $30 pass for extra Overwatch League content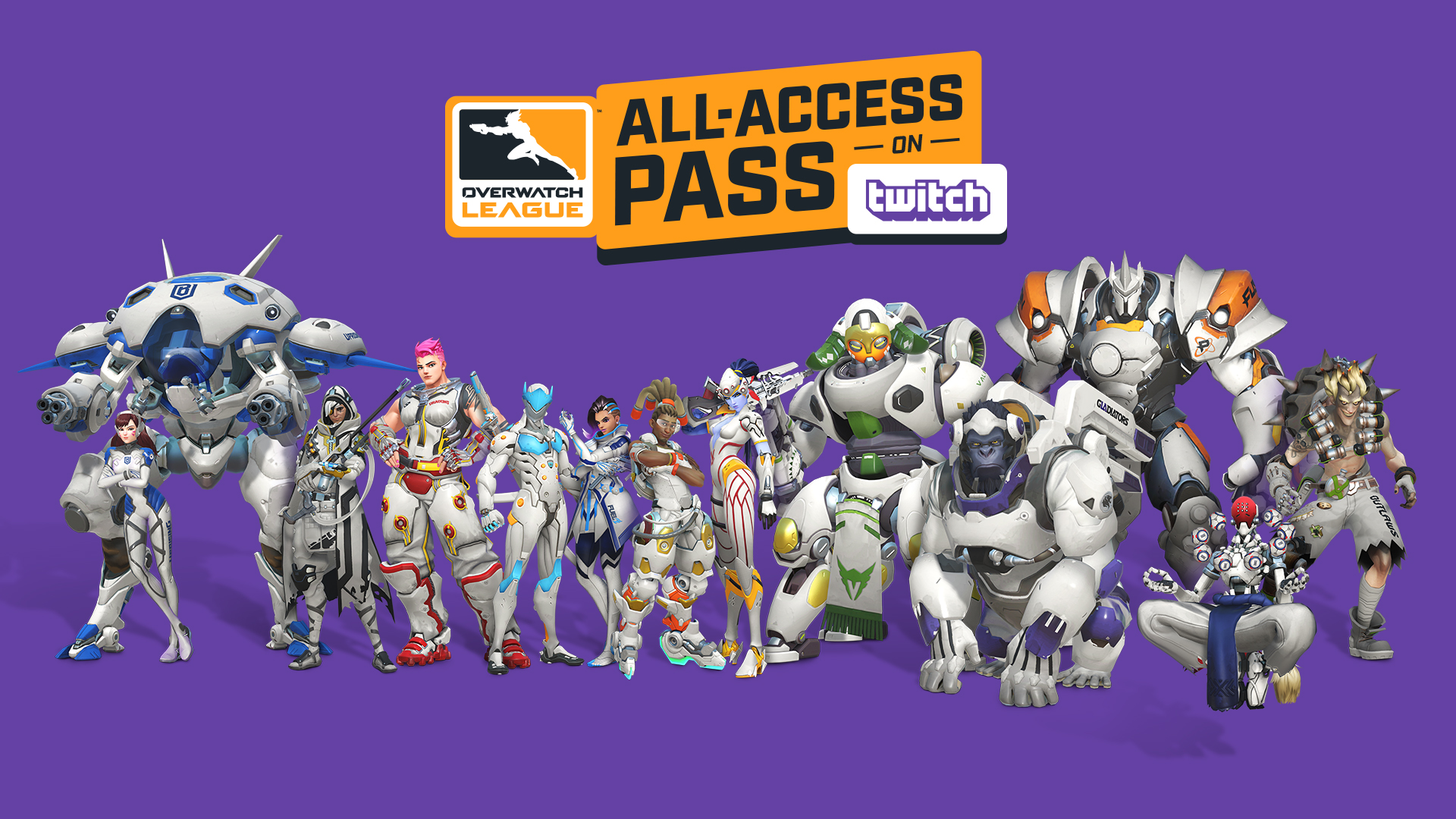 Twitch and the Overwatch League have partnered to bring a $30 All Access Pass for Overwatch League fans who need more content. The "virtual backstage pass" gives fans access to interviews, map breakdowns, and a multi-view stream. A new show called Behind the Scenes will also be exclusive for pass holders.
The pass is free until May 15, when it'll get locked down for everyone except pass holders. Twitch Prime members can get the All Access Pass for $20. Fans will have to renew their pass at the start of each season.
Twitch reportedly paid $90 million for the Overwatch League broadcasting rights. The deal encompasses the first two seasons of the league. Since January, the Overwatch League has introduced a number of different ways to spend money supporting the league, including Cheering for Bits, Overwatch League skins, and now the All Access Pass—and that likely makes it a lucrative partnership for both Twitch and Blizzard.