As Animal Crossing: Pocket Camp's winter sports event rolls on, six new animals have been added to the game's lineup.
Merengue the Rhino, Stitches the cub, Bob the cat, Twiggy the bird, Pietro the sheep, and Francine the rabbit have all packed up their bags to embark on a camping trip to Pocket Camp. Each of the new characters brings new furniture to Pocket Camp, all of which embodies the game's new "hip" essence. The new animals will give out hip essence to players that complete their requests, which can then, in turn, be used to craft furniture.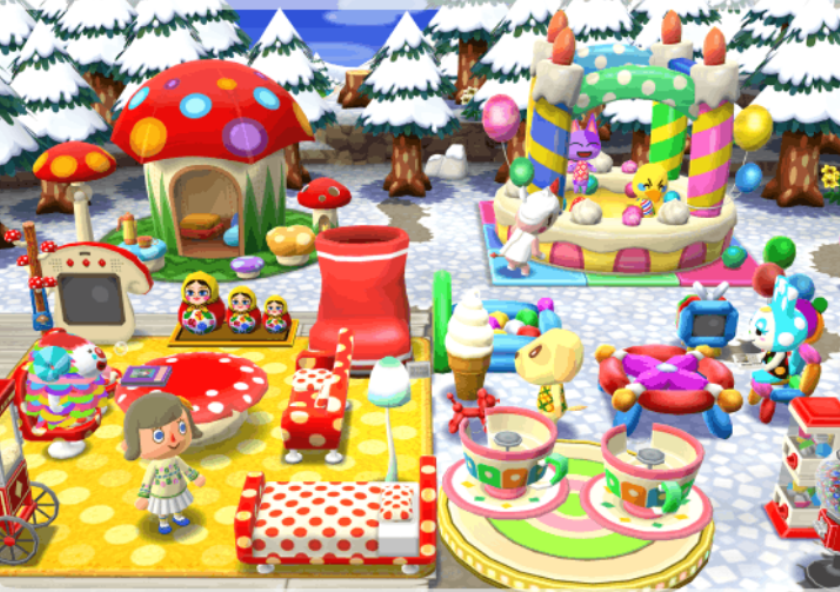 Each of the animals also brings along a special, higher tiered item. For Francine, it's a teacup ride. Stitches' is a popcorn machine, while Merengue's is a candy machine, Bob's is a boot sculpture, Twiggy's is a matryoshka, and Pietro's is a pop-up book.
Players can visit the Shovelstrike Quarry to mine for minerals. Right now, players can earn hip essence for anything they collect at the quarry. This promotion will run until Feb. 6. Pocket Camp's winter sports event ends on Jan. 31. A new event is expected to start soon rather, Lottie's Gothic Rose Festival, according to a datamine.