The Entertainment Software Association (ESA,) the trade association of the video game industry in the United States, has confirmed that more people are playing video games than ever before in America.
Throughout the last year, around 227 million video game players were recorded across all ages in the U.S., according to the ESA's annual 2021 Essential Facts About the Video Game Industry report. 
The report, which used data from approximately 4,000 Americans 18 years of age and older about their video game playing habits, noted the average U.S. video game player is 31 years old, and 90 percent of players are over 18 years old. The 18 to 34 years old range is the highest total percentage of gamers in the US at 38 percent, with the under 18 percentage sitting in second at 20 percent. 
According to the ESA, 67 percent of all American adults, those 18 years and up, play games, while 76 percent of kids, those under 18 years old, are gamers.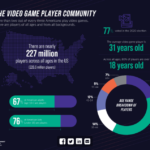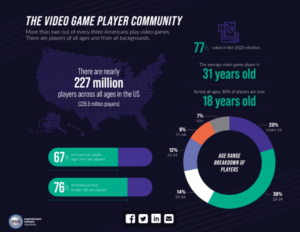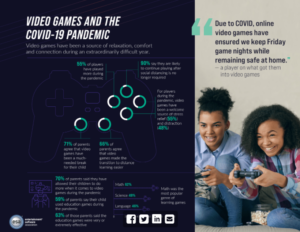 "This year's report is a snapshot of the American video game playing community following a year of social distancing, just as the country was starting to open again," ESA president and CEO Stanley Pierre-Louis said. "Today, nearly 227 million Americans play video games. Players across the country embrace the ability of games to inspire, provide stress relief and mental stimulation or simply bring joy through play."
Parents have increasingly been more involved in playing games with their kids, as 74 percent of them have started jumping in at least weekly, which is up from 55 percent in 2020. A similar jump was shown in general play, with 77 percent of all people polled saying they play with others, either online or in-person, at least once per week, up from 65 percent in 2020.
Those same people noted that they have played 55 percent more during the pandemic, with a full 90 percent saying they will continue playing once social distancing and other health protocols that were put in place due to COVID-19 have lessened.
You can view the full report, including player habits, perceived benefits of gaming, and more in-depth details about how video games have evolved in the eyes of players during the pandemic on the ESA's official website.