Resident Evil Village is one of the popular action-horror games from Capcom, following in the steps of previous titles from the franchise. The game features the journey of Ethan Winters, visualized through the first-person perspective. The horror elements come to life in the first-person perspective, but players are eagerly looking forward to seeing how the protagonist looks in Resident Evil Village.
Capcom announced that Resident Evil Village would be getting a new DLC with various intriguing features at its latest showcase. The Winters' Expansion DLC is scheduled to arrive later this year. It will feature a Mercenaries Additional Order mode and the Shadows of Rose storyline revolving around Ethan's daughter, Rose Winters. Similarly, this DLC will bring the third-person perspective to Resident Evil Village.
How to switch on third person mode in Resident Evil Village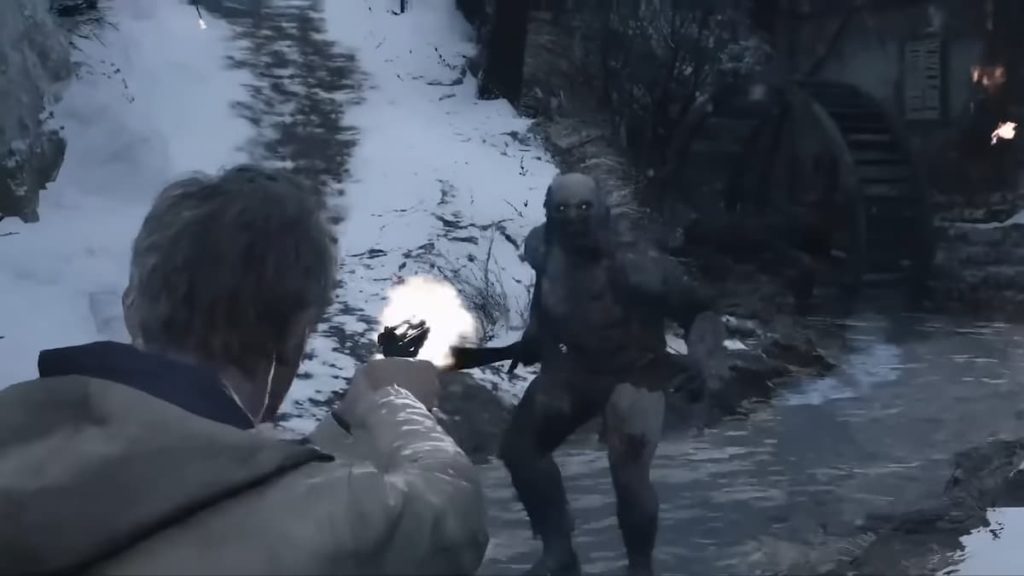 Resident Evil Village doesn't officially feature any option to turn on the third-person perspective in-game. This feature will officially arrive in the game with the Winters' Expansion DLC on October 28, 2022. Players purchasing the Gold Edition of Resident Evil Village will automatically get the Winters' Expansion DLC, along with Resident Evil RE: Verse, and Trauma Pack DLC. You can choose the third-person perspective only if you own the Winters' Expansion DLC.
The third-person perspective is one of the most requested modes from the Resident Evil community. Players get to enjoy the story from an over-the-shoulder view of the character, allowing you to see animations that were not visible in first-person perspective. Resident Evil Village's combat in the third-person perspective will remind fans of the classic action in Resident Evil 2 and Resident Evil 3. Animations for unique mechanics like guarding and kicking would be much more visible from a third-person perspective.
Several Resident Evil fans argue that first-person mode best captures the intensity of paranormal activities adding to the immersion facet of the genre. Regardless, a third-person view would allow players to see more of the surroundings and get a better idea of how every character looks in-game. The horror elements in Resident Evil Village are terrifying enough to scare players, even in third-person mode. The lack of an official third-person perspective mode gave place for various unofficial mods being available for Resident Evil Village. PC players can try out some of these mods that allow you to get a different visual characteristic.
The storyline in Shadows of Rose takes off 16 years after the main game. It follows Rose Winters, struggling between understanding her powers and getting trapped in a warped realm. The action takes place inside the mind of the Megamycete. Rose can freeze enemies and can target their weak spots for a quick kill. Shadows of Rose will also feature the third-person perspective.