Heretics and Smite players, rejoice. One of the most iconic metal bands in history is on their way to the Battleground of the Gods: the legendary Slipknot.
If you aren't familiar with Slipknot, the below trailer can give you an idea of what they're all about. Slipknot is one of the most influential metal bands over the past 20 years. Through unique pageantry, wild stage shows, and some groovy nu-metal, Slipknot has become one of the most popular bands of all time.
Since Slipknot is such a massive band, it looks like numerous members of the band will be assigned to a singular character. Poseidon will receive skins for Sid Wilson, Corey Taylor, and Craig Jones. Chaac will get skins for Jim Root, Alessandro Venturella, and Mick Thomson. Finally, Raijin will get skins for Michael Pffaf, Jay Weinberg, and Clown.
Since Slipknot has nine members, it's understandable that Smite decided against giving each band member their own unique character. Instead, what you'll find is that members who do a similar role in the band will be assigned to the same character.
Below, you'll find all of the skins in their in-game form. You can see how all of the skins actually look in motion by checking out the teaser video posted on the official Smite Twitter account.
Chaac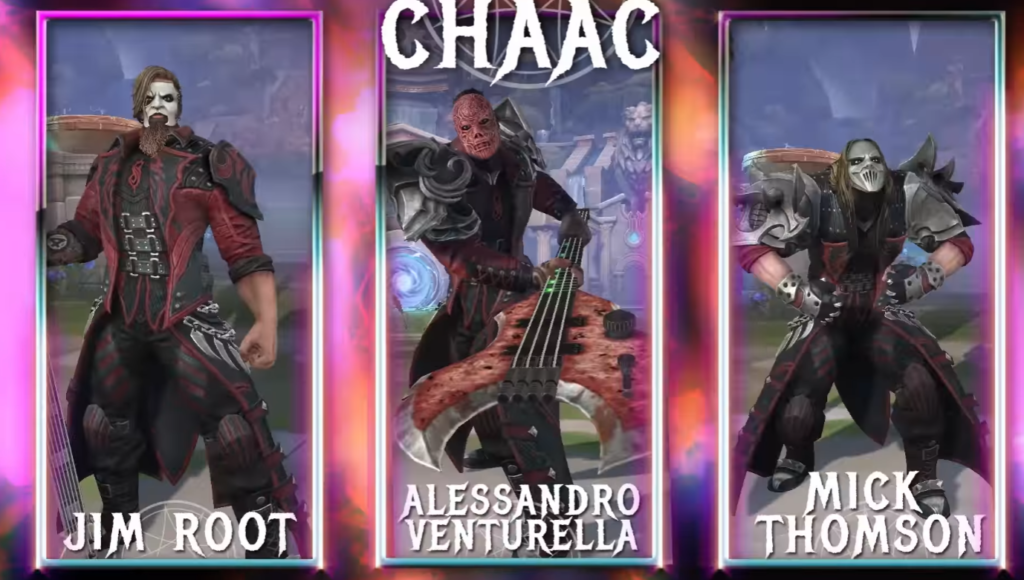 Poseidon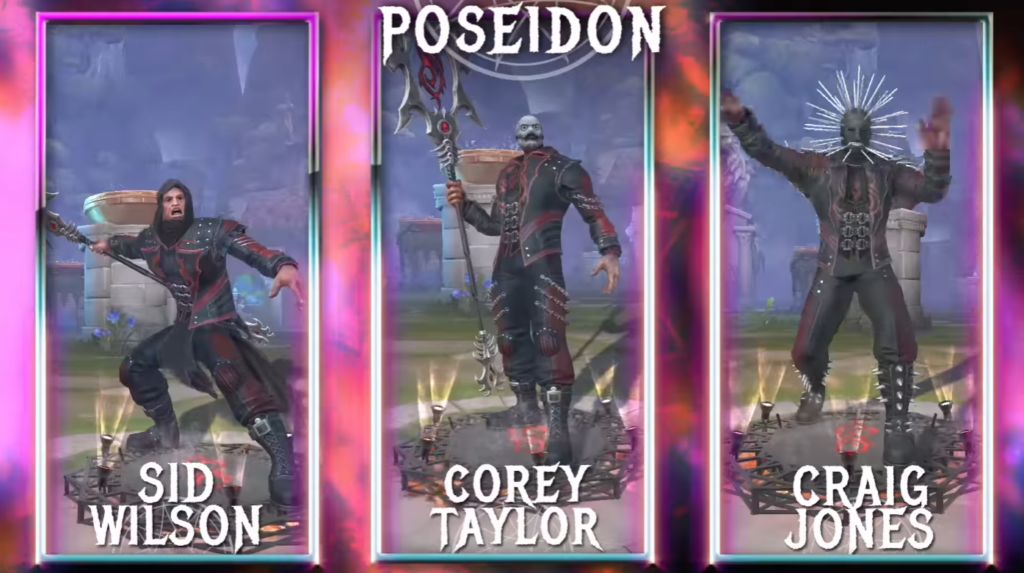 Raijin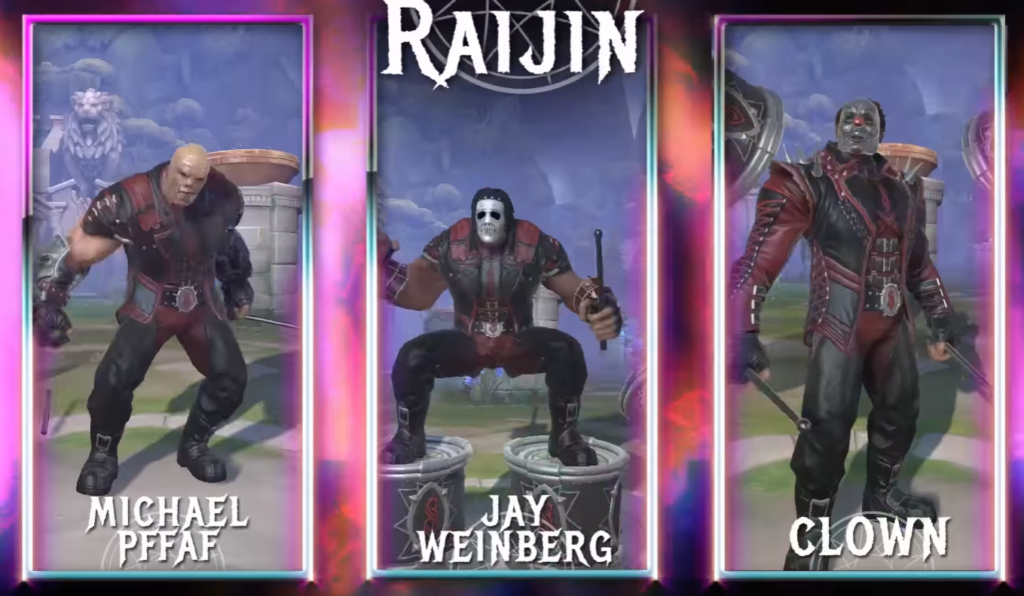 ---
You'll be able to try out all of these new Slipknot skins when Smite Patch 9.5 goes live on May 17.