Overwatch's D.Va voice actress Charlet Chung's big reveal is out: She visited Blizzard Headquarters in Anaheim, California and is giving fans a behind-the-scenes tour.
"We, the cast of Overwatch, often get all the love and recognition for the game, but there's a whole team of unsung heroes who've worked tirelessly for years to bring you the world of Overwatch," Chung said in her YouTube video. "Here's a little behind-the-scenes, so you can meet some of them too."
Her journey through Blizzard HQ begins in the cafeteria, where Blizzard apparently has a special D.Va Starbucks drink for employees. Continuing on to Blizzard's little Overwatch museum, Chung tries out a Bastion voice simulator before meeting the game's creators. She meets Overwatch lead writer Michael Chu, production director Ray Gresko, artist Arnold Tsang, and, of course, game director Jeff Kaplan.
Kaplan's beloved D.Va hockey jersey also makes an appearance.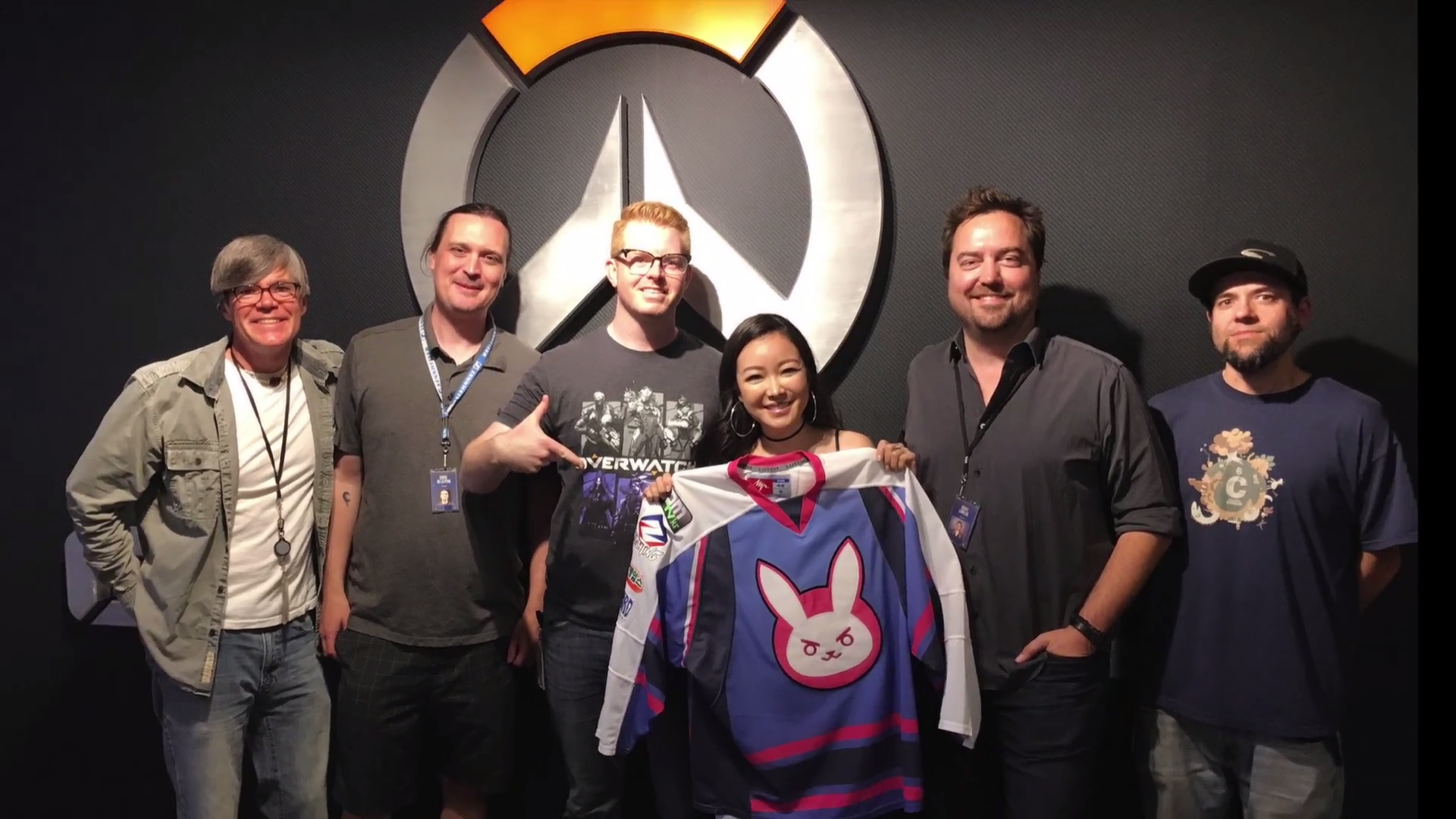 During her time at Blizzard, Chung also collected autographs on an Overwatch sweatshirt, but it looks like she'll be keeping that for herself. (We would, too.) Five fans, however, will be sent an autographed photo of Chung herself as a thank you to fans, she said on Twitter.
So Chung's reveal wasn't any in-game Overwatch content after all, but it was still a neat look into life at Blizzard.