Another brand-new Limited Time Mode has been added to Fortnite: Battle Royale for the game's holiday event.
Ground Game is the latest mode to join the LTM rotation for the 14 Days of Fortnite event. "In Ground Game, the focus is on fighting smart—spray and pray and build spamming isn't an option here," the in-game description reads. "Fewer building materials can be carried and max ammo count is limited, so use the natural cover that the map provides and make every shot count."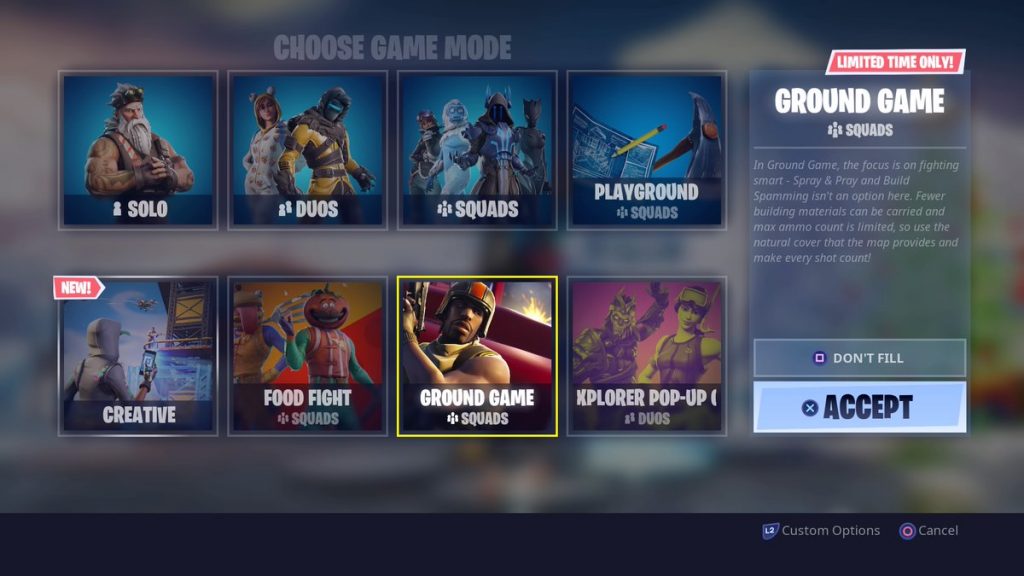 The mode's description will probably make longtime Fortnite players feel a bit nostalgic. It sounds like Ground Game will take players back to a simpler time where you didn't have to worry about build battles or fighting enemies in massive structures.
Related: How to complete the "Dance in front of different Holiday Trees" 14 Days of Fortnite challenge
Epic Games has been cycling out LTMs each day throughout the holiday season—so Ground Game will likely only be featured in Fortnite until tomorrow morning.