The fourth stage of Fortnite: Battle Royale's The Prisoner skin is finally available.
On Jan. 31, The Prisoner skin became obtainable for players who completed 60 weekly challenges from Fortnite season seven. And once it was unlocked, players quickly found out that they could upgrade the skin and unlock multiple stages.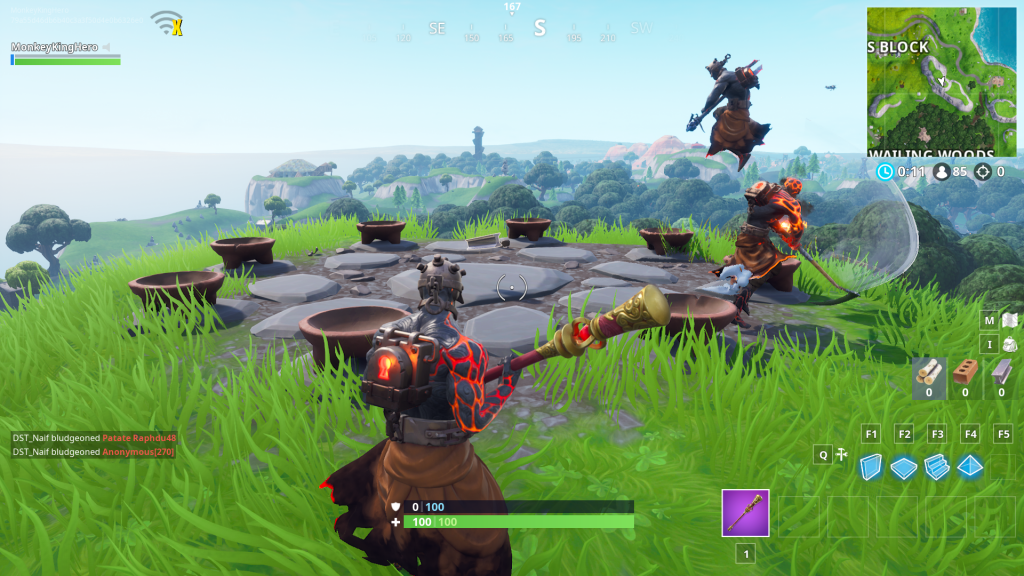 Stage two required players to land at the top of Polar Peak and interact with a key on a desk, while interacting with a Foraged Campfire near Paradise Palms unlocks stage three.
Stage four, though, might be the easiest one yet—all you have to do is land on top of a hill between The Block and Wailing Woods.
When you land on top of this hill, you just need to move toward the center of the stone circle. Flames will ignite around you and then you'll unlock the fourth and final stage of The Prisoner skin.
Make sure that you're wearing both The Prisoner skin and the Padlock back bling in order to unlock stage four.