As we draw closer to the end of the Fortnite: Battle Royale winter event, 14 Days of Fortnite,we only have a few more Limited Time Mode (LTM) rotations left go.
In celebration of the end of 2018, Epic Games is bringing back High Explosives and High Explosives 50s modes so that players can end the year with some good old-fashioned fun.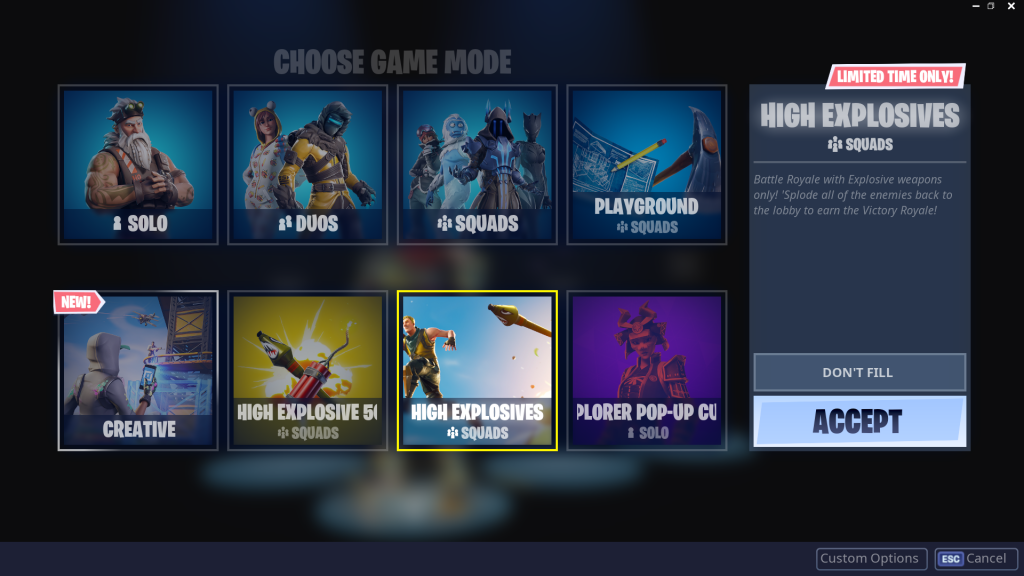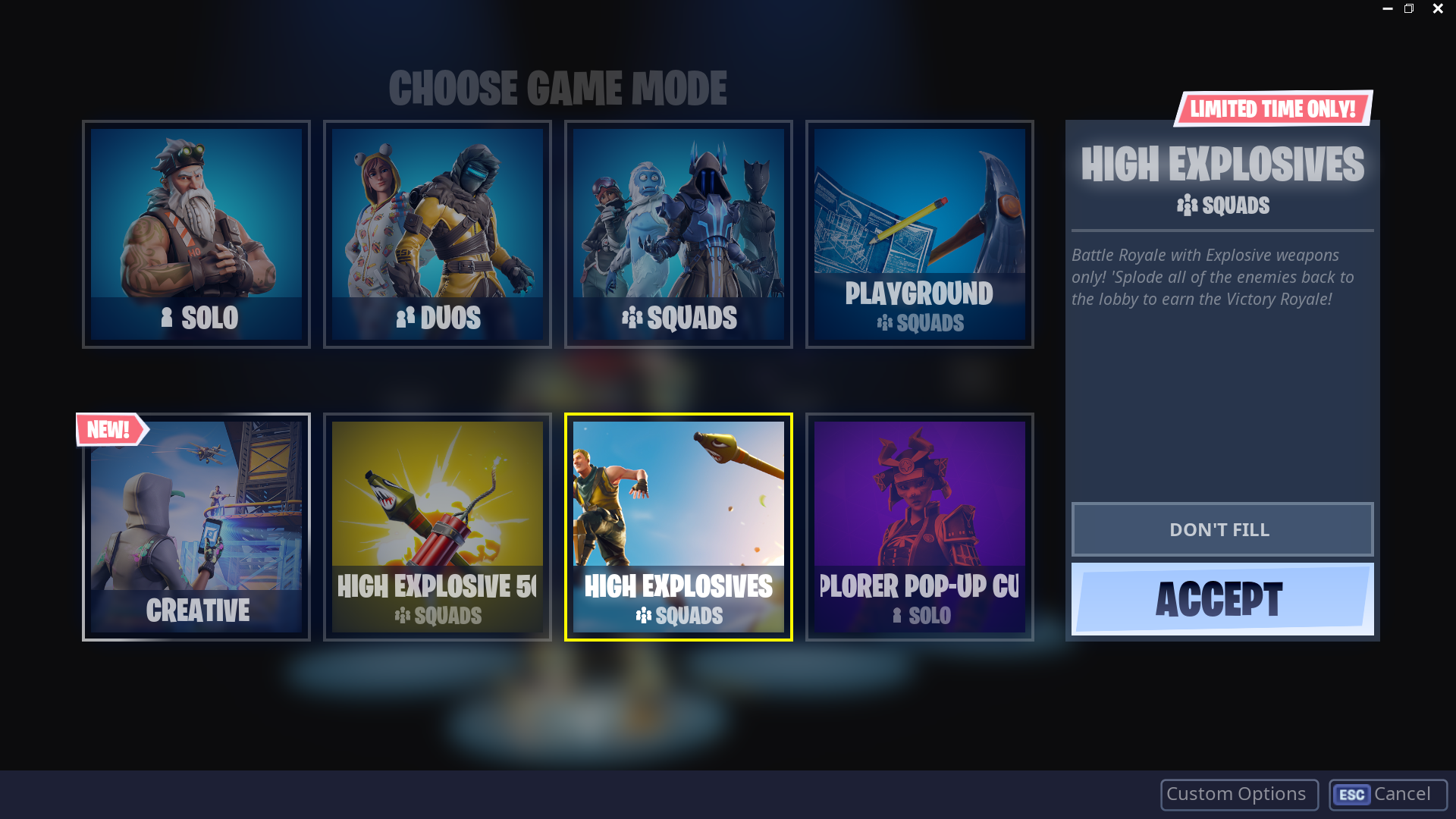 High Explosives was first introduced on Dec. 29, 2017 and has players compete for a Battle Royale victory using only rocket launchers and other explosive items.
The modes are replacing Steady Storm and Close Encounter 50's, which were the highlight of yesterday's games.
As Epic Games is cycling out LTMs daily, you only have until tomorrow morning to blow stuff up. So let's enter 2019 in style!