Fortnite's impending rocket launch has gained some more traction thanks to a curious Reddit user messing around with some settings.
A Reddit user by the name of "Ezt3" posted this image which reveals what might be coming next on televisions across the game. They said that they were playing around with date and time on their PS4 console when the image changed. The key date that worked to change the image was July 8, which is around when season four will end.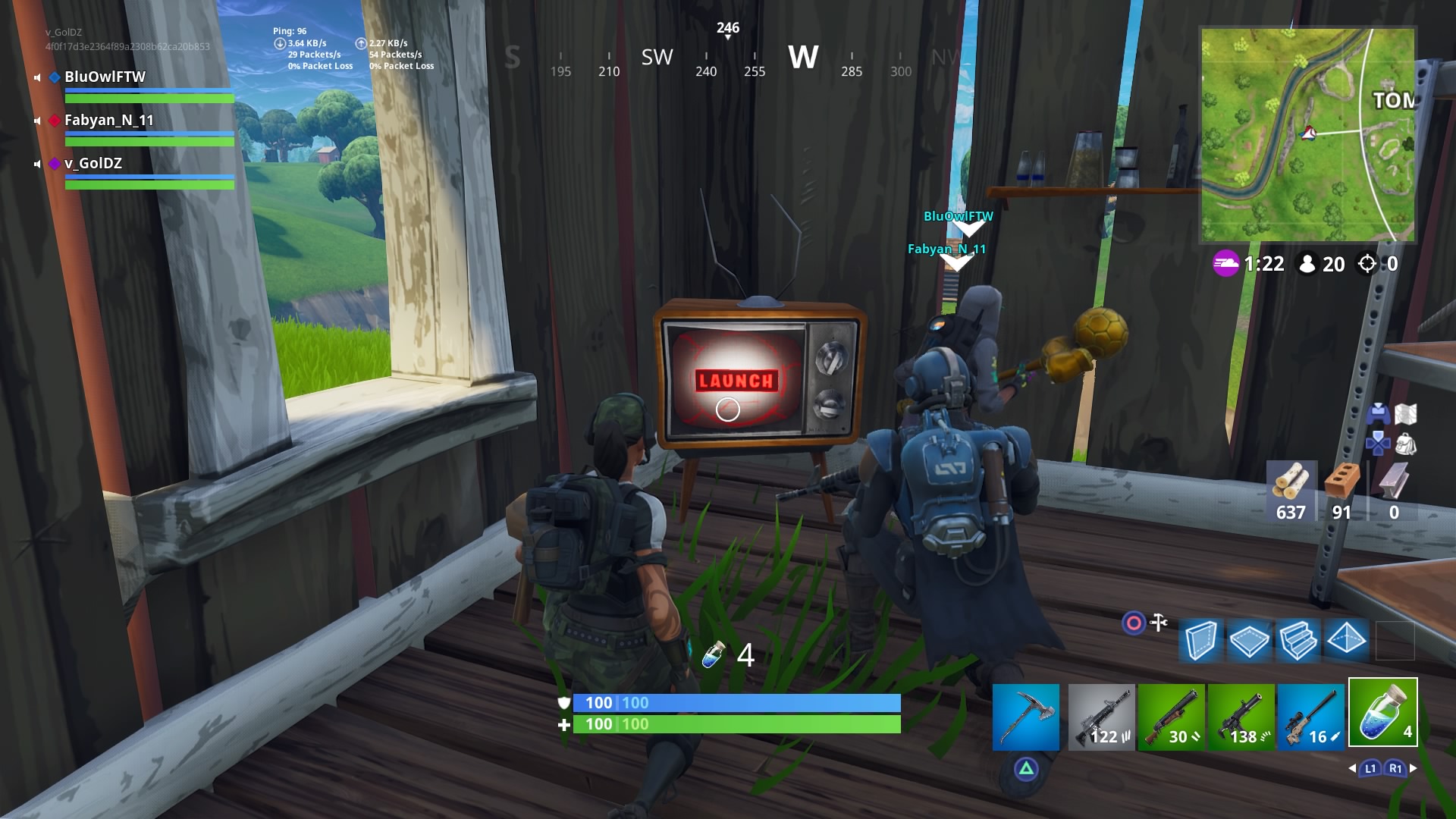 All of this rocket talk began when a countdown appeared on TV's in the Nintendo Switch version of Fortnite last week. Since then, it was datamined that players would be able to use the rocket in the villain base on the western side of the map and launch it themselves.
Most recently, a holographic version of the countdown has appeared inside of the villain base right next to the rocket, leading many to believe that Epic Games is counting down to another meteor-like event.
Fortnite had similar television warnings leading up to the meteor crash that started season four. So while this season started with a crash, it looks like the next season will start with a launch and a very big bang.
Whatever the case may be, there's just a few weeks left in this current season. Whether the inevitable rocket launch will happen before or after season's end, there isn't much time left to wait before something big happens in the world of Fortnite once more.