Fortnite: Battle Royale's island got a huge makeover today with the release of season nine. Many players expected this after the volcano erupted and destroyed Tilted Towers and Retail Row in the last week of season eight.
We know that Tilted has become Neo Tilted, and Retail Row is now Mega Mall. Both areas are covered in slipstreams and air vents, which are new mechanics revealed in the v9.00 patch notes.
Fortnite season nine map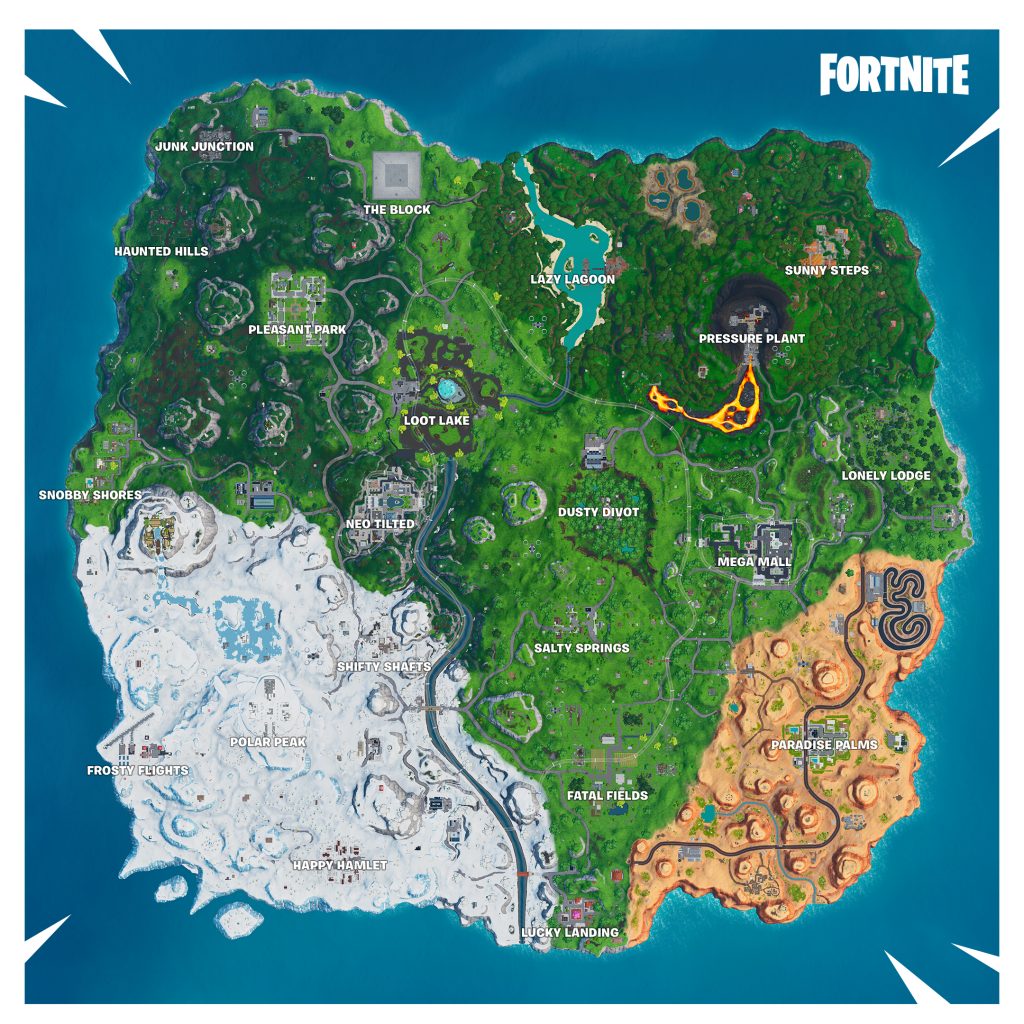 Neo Tilted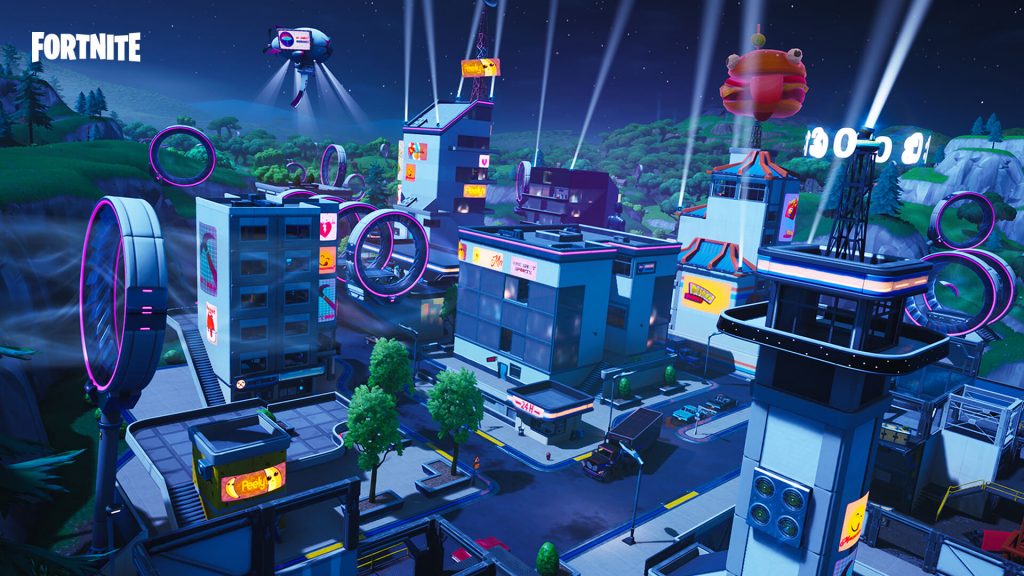 Tilted Towers has become Durrr Burger's haven. Players will be able to explore a new city with futuristic buildings in Durrr Burger's area. Slipstreams and air vents will be necessary to navigate through the area.
Mega Mall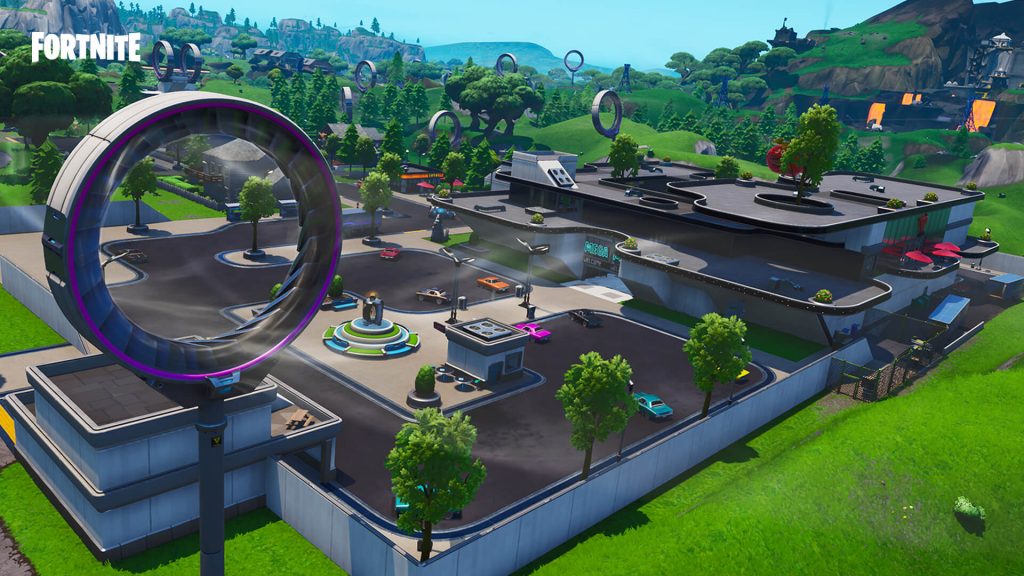 Pizza Pit has dominated Retail Row, which is now a city with fewer buildings. There's plenty of room to build in the middle of the city, and Pizza Pit has become a huge restaurant that players can explore during their stay in the area.
Fans will now be able to explore these new locations and check out how they've changed spawns of world elements, such as environmental Campfires, Apples, Mushrooms, and vehicles.
Epic teased that something would happen to Tilted Towers in the beginning of season nine. The third and last teaser image for the new season came along with the message "the future is Tilted," in a clear reference to that named location.