The season eight, week three challenges are now live in Fortnite: Battle Royale, which means that players will be searching for this week's secret item soon. Players who complete all of the free and Battle Pass challenges this week can pick up a secret Battle Star.
When players finish all of the challenges for a certain week, they'll unlock a new loading screen that has a hint of where they can find the secret item. This week's loading screen shows Sidewinder seemingly trying to escape a booby-trapped temple.
There's a small white drawing in the bottom left corner of the loading screen, which appears to be the clue for the location of this week's Battle Star. Based on the hint provided by the loading screen, players will want to travel to an unnamed spot in the northeast corner of the map.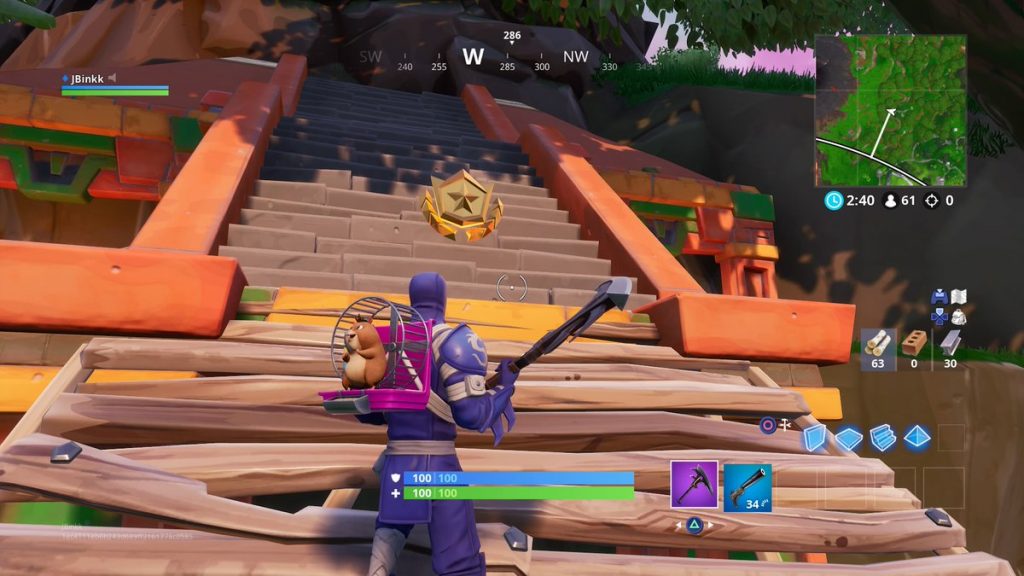 This unnamed temple can be found east of the volcano and south of Sunny Steps. The Battle Star will appear toward the bottom of the staircase that's above the actual temple.
If you can't find the secret Battle Star in this spot, make sure that you completed all of the free and Battle Pass challenges for season eight, week three.