Another week means another early posting of a set of Fortnite: Battle Royale Battle Pass challenges. But this week is special because it's the final week of the season.
No one knows what lies ahead for season four and beyond, but season three is set to end on April 30, so this last set of seven challenges will be your final chance to earn extra stars to rank up your Battle Pass and reach tier 100.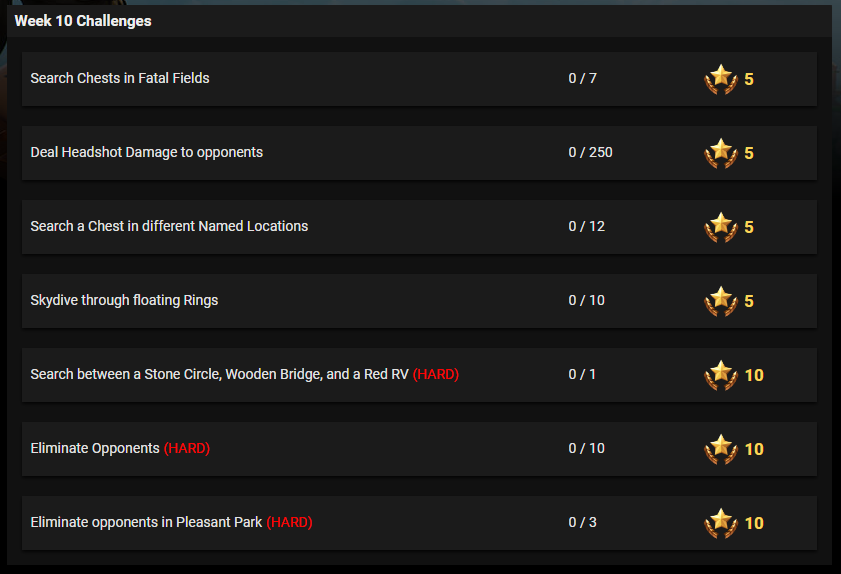 The challenges, courtesy of Fortnite Tracker, seem pretty standard. There's a couple for searching chests, a treasure map one, a challenge to eliminate 10 enemies, and one for dealing headshot damage.
One of the new challenges, however, says to skydive through floating rings. This challenge will most likely be similar to the one that tasked you with landing on bullseyes, except the rings will be in the sky instead of on the ground. Easy enough.
These new challenges should go live on Thursday, April 26, and you'll have the weekend to finish them out and get as many stars as you can before season three comes to a close. After that, what happens next is up in the air.