A new week means another update is on the way for Fortnite: Battle Royale, and Epic Games has already started to tease the latest addition coming soon.
A quick check of the in-game News section shows that the new item coming is called the Port-a-Fort, and that it is "coming soon," which most likely means it will hit alongside the 3.5 update toward the end of the week.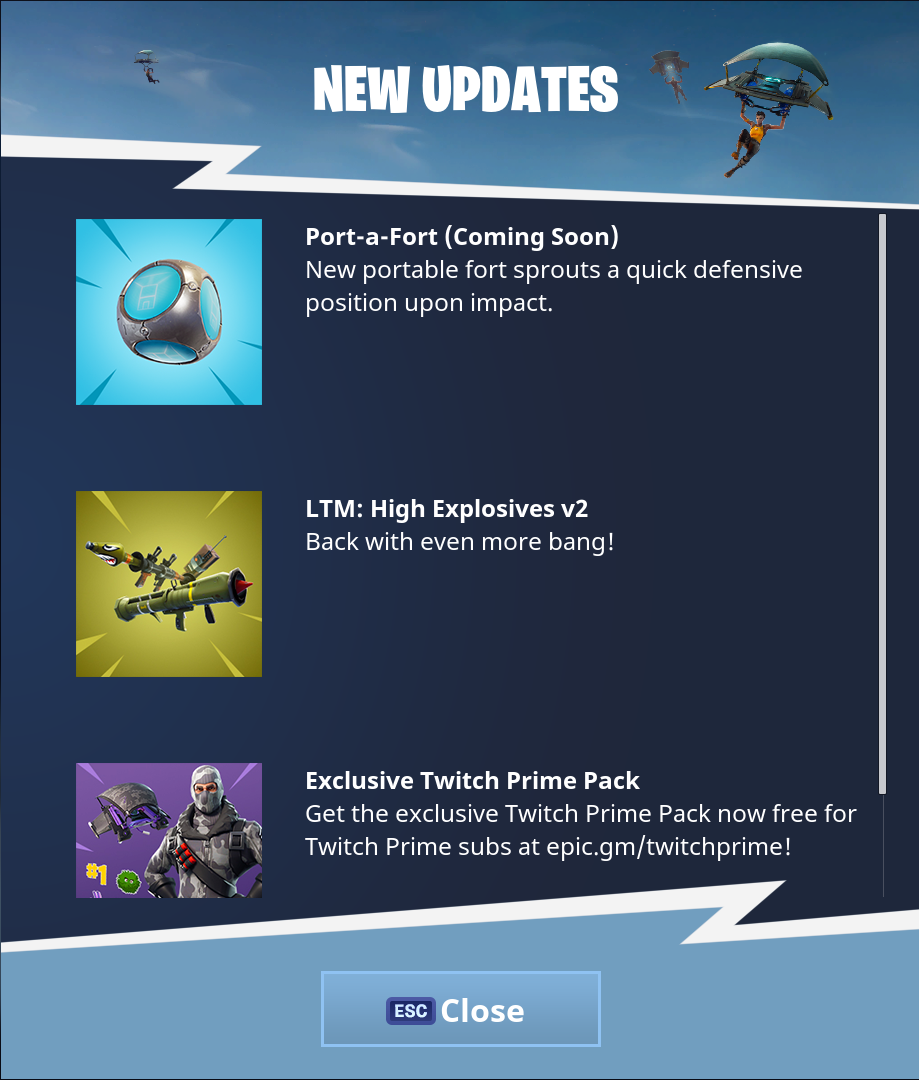 The only description given is that the item is a "new portable fort" that "sprouts a quick defensive position on impact." It sounds a lot like the building mechanic already in the game, which is used both offensively and defensively during fights, only faster.
It'll be interesting to see how big, how fast, and how much of a "fort" this item spawns, because building truly is the name of the game in Fortnite at its highest levels. This will be yet another tool for players to have fun with in-game and prey upon unsuspecting players of lower skill levels.
The 3.5 update aims to fix a number of known bugs, including issues with building, floating guns, and a few console optimizations. It isn't official that the Port-a-Fort will come with it, but if it follows Epic's recent patterns of teasing a new item the week of its release, it most likely will.
Update: April 10, 10:15am CT
A new short teaser is available showing the Port-a-Fort in all its glory.