As previously reported, Fortnite: Battle Royale on Android devices will be ditching the Google Play Store when it launches, but plenty of players players must have missed that memo.
If you try to search for Fortnite on the Google Play Store, shoppers will be met with the message "Fortnite Battle Royale by Epic Games Inc is not available on Google Play" and will instead show off Epic Games Google Play account.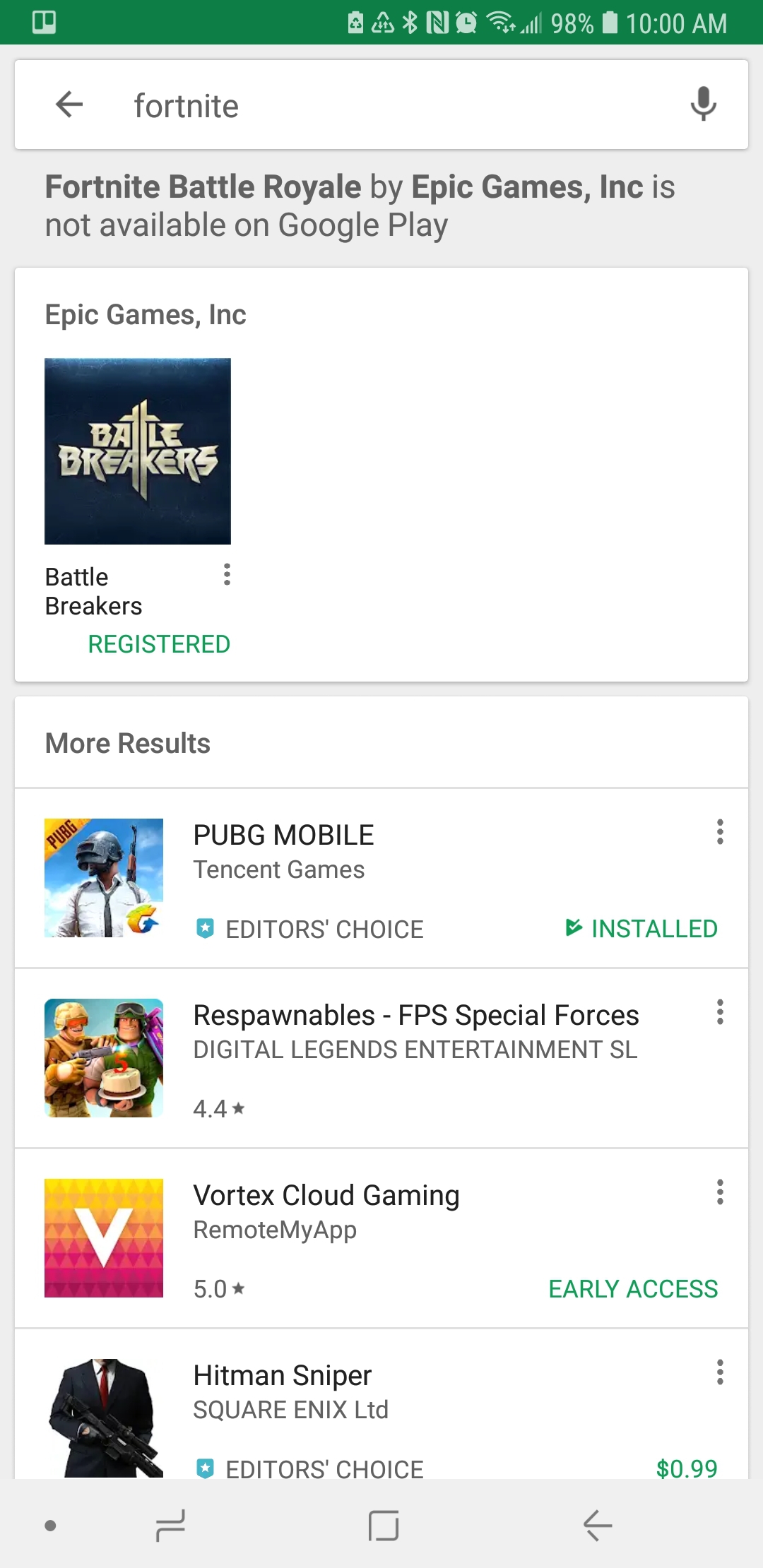 Epic Games decision has apparently cost Google around $50 million, according to a report by Sensor Tower. The game earned $100 million in its first 90 days on iOS.
In a bizarre twist, Google has instead recommended PUBG Mobile as a potential download for those who search for Fortnite in the store. PUBG Mobile shows up at the first result below Epic Games' Google account.
The move has likely been made to clear up the confusion regarding Epic Games announcement, that the game will be ditching the Google Play Store to avoid the 30 percent fee that Google takes from items bought in the store. Critics are concerned that by available outside of the device's official storefront, it may tempt scammers to exploit the younger playerbase.
The Android beta for the game is available on all devices right now but those who own a Samsung Galaxy Note 9 and Tab S4 users will get an exclusive skin called Galaxy. The skin will be downloadable in the in-game store.
Those looking to find out how to download the game onto their phones, as well as more information regarding the Android version, will need to head over to Epic Games website.