Fortnite has raked in over $100 million in its first three months of availability on iOS platforms, according to a new report by mobile app blog Sensor Tower.
That impressive number puts Fortnite into rarefied air when it comes to mobile games. When compared to other mobile juggernauts of the past two years like Honor of Kings/Arena of Valor, Clash Royale, and Knives Out, Fortnite is right there with them.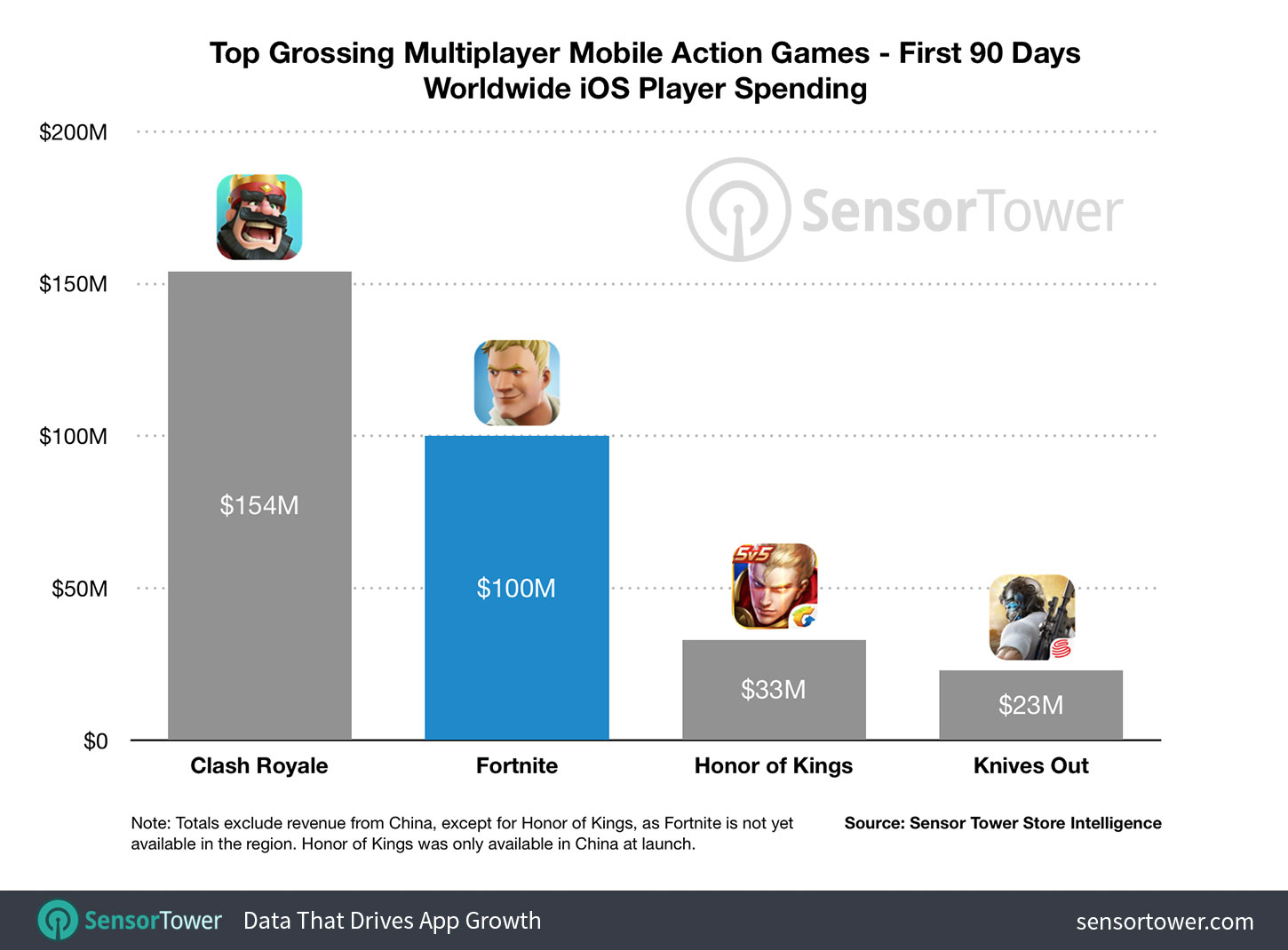 Fortnite has earned three times as much as Honor of Kings in its first 90 days, but fell short of Clash of King's mammoth $154 million in the same time frame. It's important to note, however, that Fortnite has only been available on iOS up to this point.
It took just 90 days for Fortnite to reach the $100 million plateau, while it took Knives out 173 days and Honor of Kings 179 days. Clash Royale, in a class of its own, reached that milestone in a staggering 51 days.
"Even apart from Battle Pass sales, we see Fortnite growing its momentum on mobile, and there are no indications of it slowing there—or anywhere else—as it continues its reign as the world's most popular game," said Sensor Tower analyst Randy Nelson.
Sensor Tower's analysis did not include PlayerUnknown's Battlegrounds Mobile because it has only been monetizing for 60 days. Not only that, but it has not reached $100 million in player spending. In fact, it has only grossed about $5.2 million to date on iOS while the developers figure out the best way to monetize the title.