The location of the newest Fortbyte in Fortnite: Battle Royale season nine has been revealed.
Fortbytes are the new collectible item that Epic Games introduced with the launch of season nine. They're only available for players who own the season nine premium Battle Pass. There will be 100 Fortbytes in total, and players will need to collect 90 of them if they want to unlock the season nine exclusive Utopia skin.
Related: How to find and unlock all Fortbytes in Fortnite's season 9
Epic plans to make at least one new Fortbyte available each day, and today, No. 47 became available. The challenge for Fortbyte 47 says that it can be "found between a Reboot Van, pirate camp, and a crashed battlebus."
The "crashed battlebus" portion of this challenge is the best hint since most Fortnite players know about this location north of Loot Lake. Here's a map of where you can find Fortbyte 47.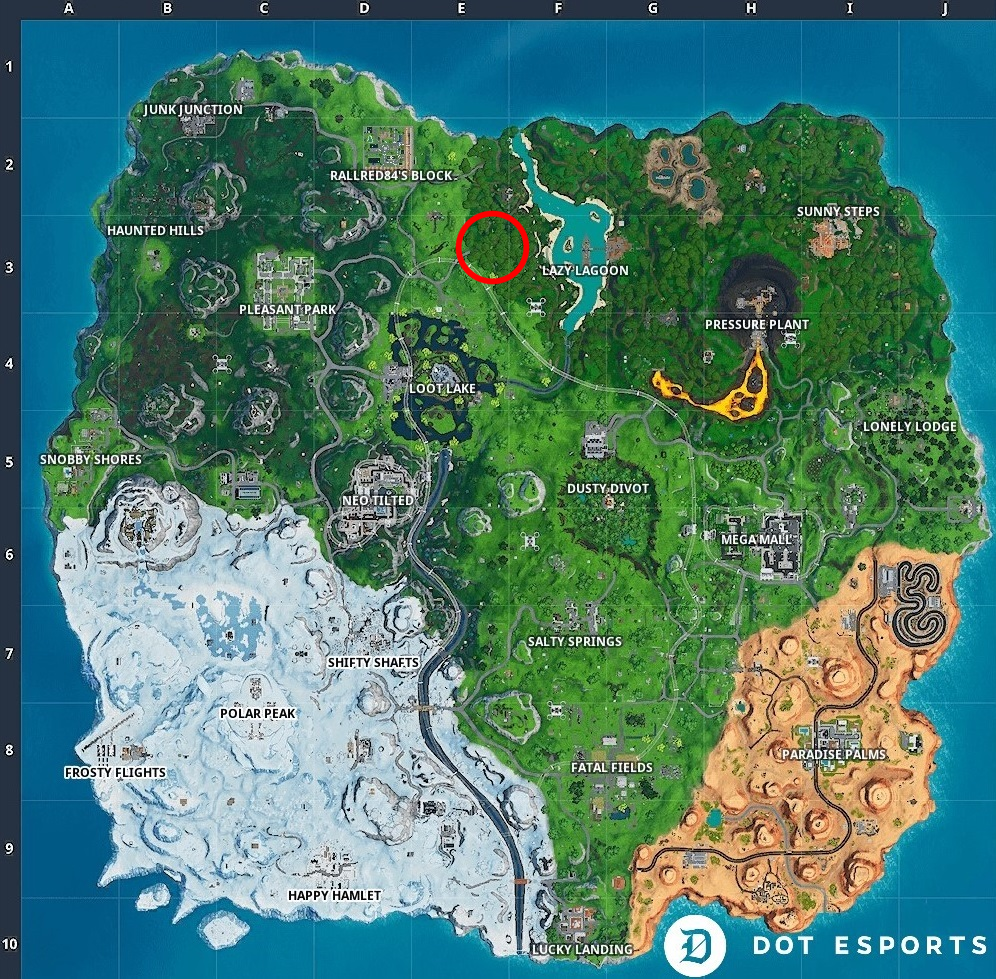 The Fortbyte can be found in the jungle biome of the map. It's west of Lazy Lagoon and southeast of The Block.
Once you see the Fortbyte in-game, simply interact with it to collect it and complete that challenge.
Another new Fortbyte and its challenge should become available tomorrow (Sunday, May 12).