If you were confused after seeing some funky looking vans scattered throughout the map in Fortnite recently, you're not alone.
According to data mining, it looks like these vans will be used to let players respawn after death. A data-miner named @ForTory on Twitter has discovered, through various sound files, how these vans will be used. Based on the names and noises associated with the files, the process seems to be very similar to that of Apex Legends.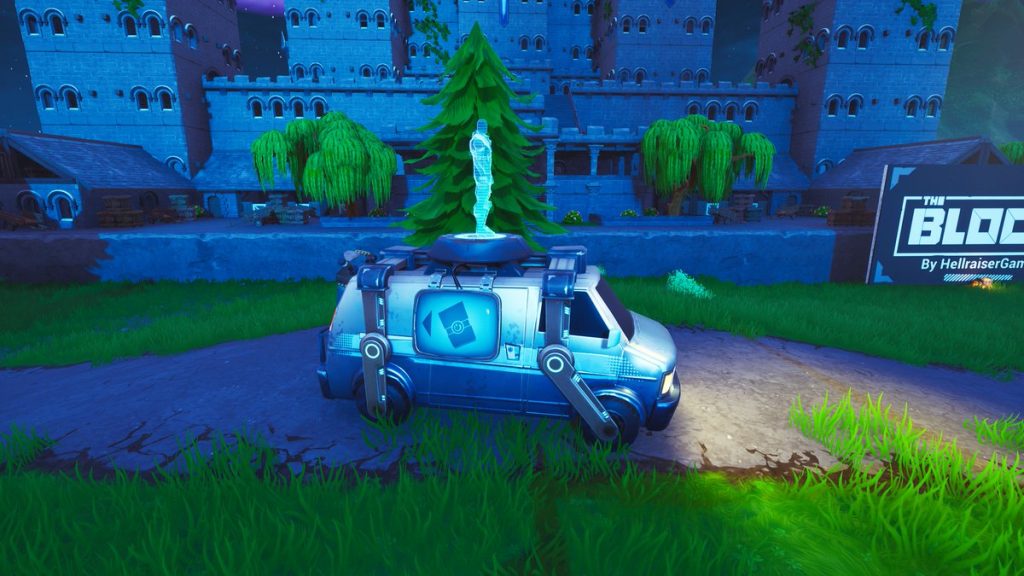 After death, players will drop a card that teammates have the ability to recover. After making their way to a van, a teammate can then submit a fallen ally's card and have that ally respawn at their location. This mechanic seems like it will work virtually the exact same way as respawn beacons in Apex. Players have enjoyed how respawning works in Apex, so having something similar in Fortnite will make sense.
When discussing season eight during a Reddit AMA this past week, Fortnite producer RZElive commented on the possibility of a respawn mechanic coming to the game. When asked by a user about respawning, RZElive claimed the team had been considering a respawn mechanic for a while, and that players could look for further updates on the subject during season eight.
Since season eight just started for Fortnite, we probably won't be seeing respawn vans go active anytime soon. Epic does have a tendency to surprise players with new in-game content, however, so maybe it will spring this new mechanic on us sooner than we think.