Some sort of collaboration between EDM DJ Marshmello and Fortnite is coming in February, the musician's manager Moe Shalizi said in a story on his Instagram yesterday. "Something is coming with Mello and Fortnite next month that's gonna have the world shook," Shalizi wrote. He refrained from specifying what the partnership will bring.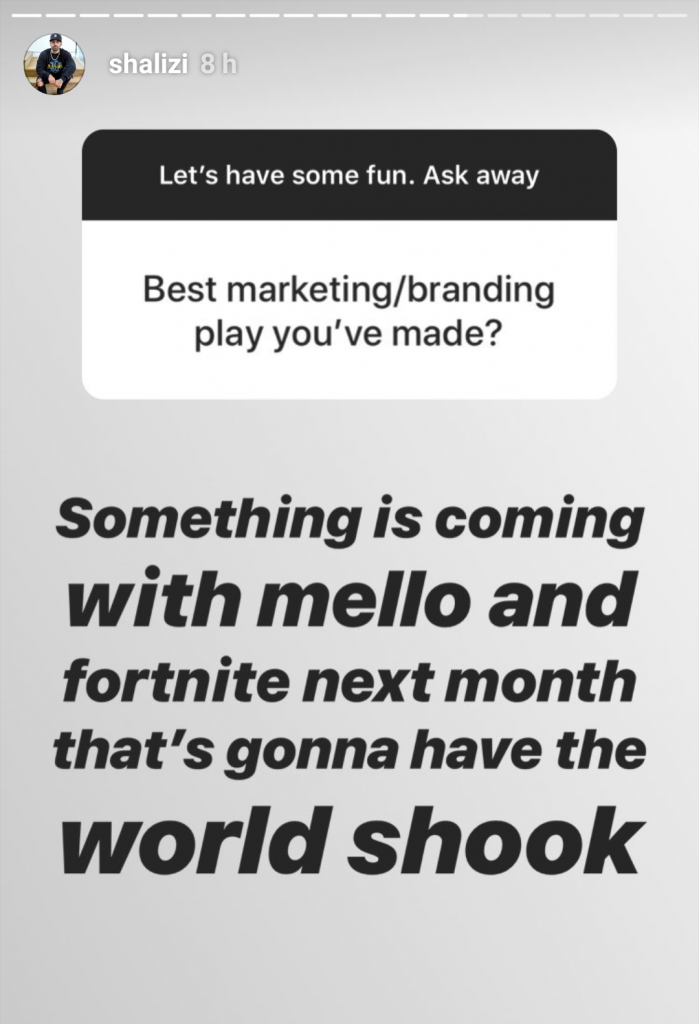 A Marshmello and Epic Games collaboration could either be Fortnite being included in Marshmello's performances somehow or the musician being represented in the game with a cosmetic skin set or an event.

It could also be a collaboration that will create something new instead of each party letting the other blend into their works. Epic, for instance, already conducted Fortnite Celebrity Pro-Am tournaments in which famous artists paired up with top players to compete in duos tournaments. Mello even won the E3 2018 edition with Tyler "Ninja" Blevins in June, so a similar event featuring the musician is possible.

Marshmello is famous worldwide. His Spotify stats show he was streamed over two billion times for about 113 million hours across 65 countries in 2018. He has about 1.37 million followers on Twitter and has been a familiar face to Fortnite fans since he won E3 with Ninja.

Even though people might be expecting a Marshmello skin in Fortnite, it's unlikely at this point. Not even top players like Ninja and Turner "Tfue" Tenney have one, and when people thought the Summit Striker set was added to Fortnite after streamer Jaryd "summit1g" Lazar, there were several complaints by other content creators.

Whatever it is, Fortnite and Marshmello fans will find out what it is in February. We contacted Epic Games for confirmation of the collaboration.