After six matches in the Secret Skirmish tournament, one professional Fortnite: Battle Royale player has become a lot richer.
Ghost Gaming's Timothy "Bizzle" Miller earned 12 total points, which was enough to edge out Ghost teammate Rocco "Saf" Morales for the top spot. Saf, who won yesterday's Duos tournament, finished with 11 points, one point short of Bizzle's total.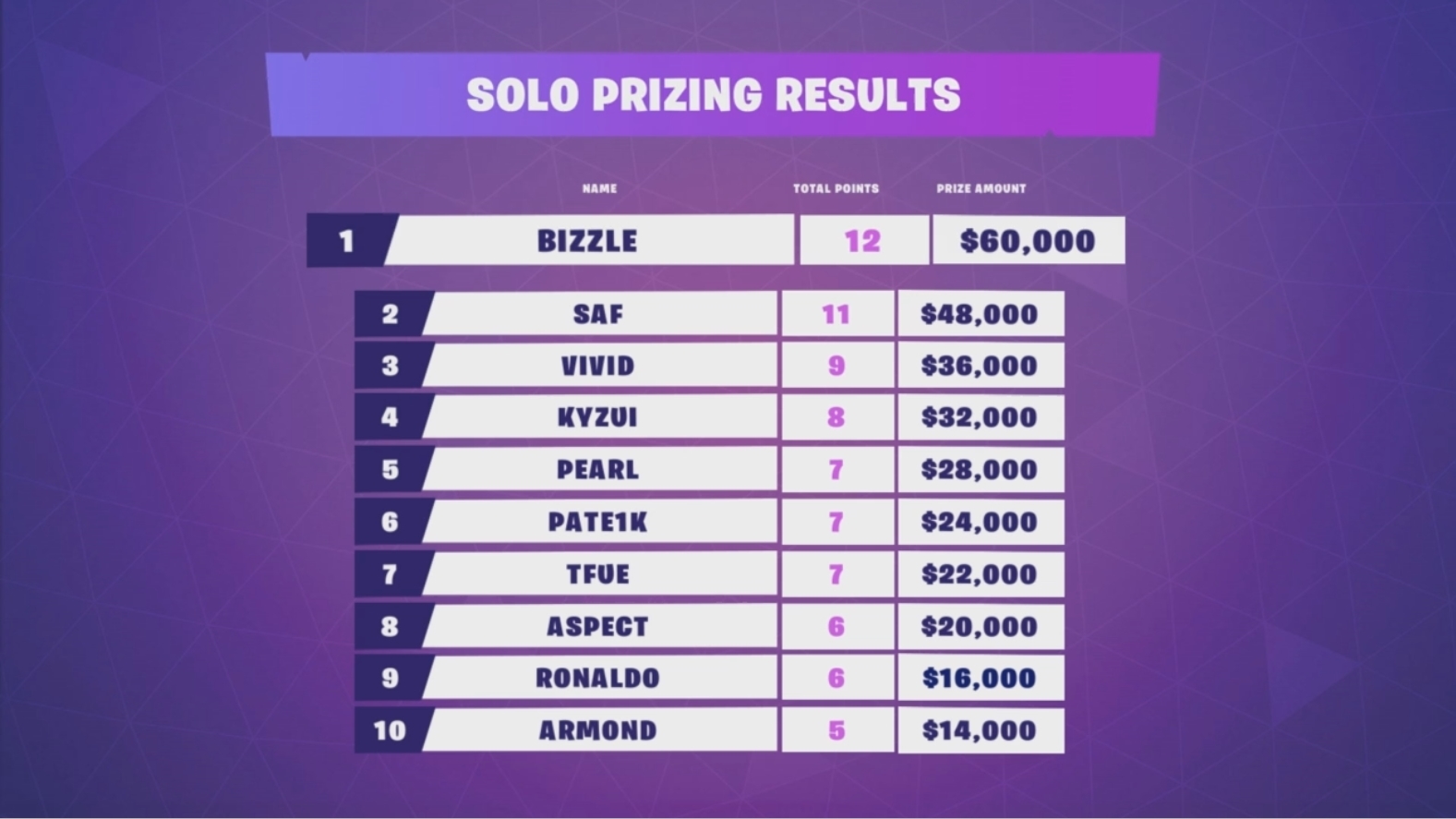 The 100 competing players went through six matches, earning points through their placings and elimination. Any placing within the top five or more than four eliminations gave a point to the player. The format was the same for yesterday's Duos tournament in the Secret Skirmish.
Bizzle won both the fifth and sixth matches, and with that final Victory Royale, he netted the grand prize of $60,000. Other notable players' placings include Noah "Vivid" Wright, who finished third. Turner "Tfue" Tenney also earned a top 10 placing with a seventh-place performance.
With the Solo event finished, the Secret Skirmish has officially concluded. Some of the top pro Fortnite players in the world will probably have to wait a little bit before getting back into major tournament action.