Tekken 7 is joining ELEAGUE's growing list of esports titles with the Tekken Team Takedown, a brand new team-focused tournament premiering exclusively on Twitch on March 3.
ELEAGUE is partnering up with entertainment agency IMG and broadcast giant Turner once again to bring the Tekken 7 tournament to fans. Both companies were behind ELEAGUE's successful venture into Street Fighter V early last year.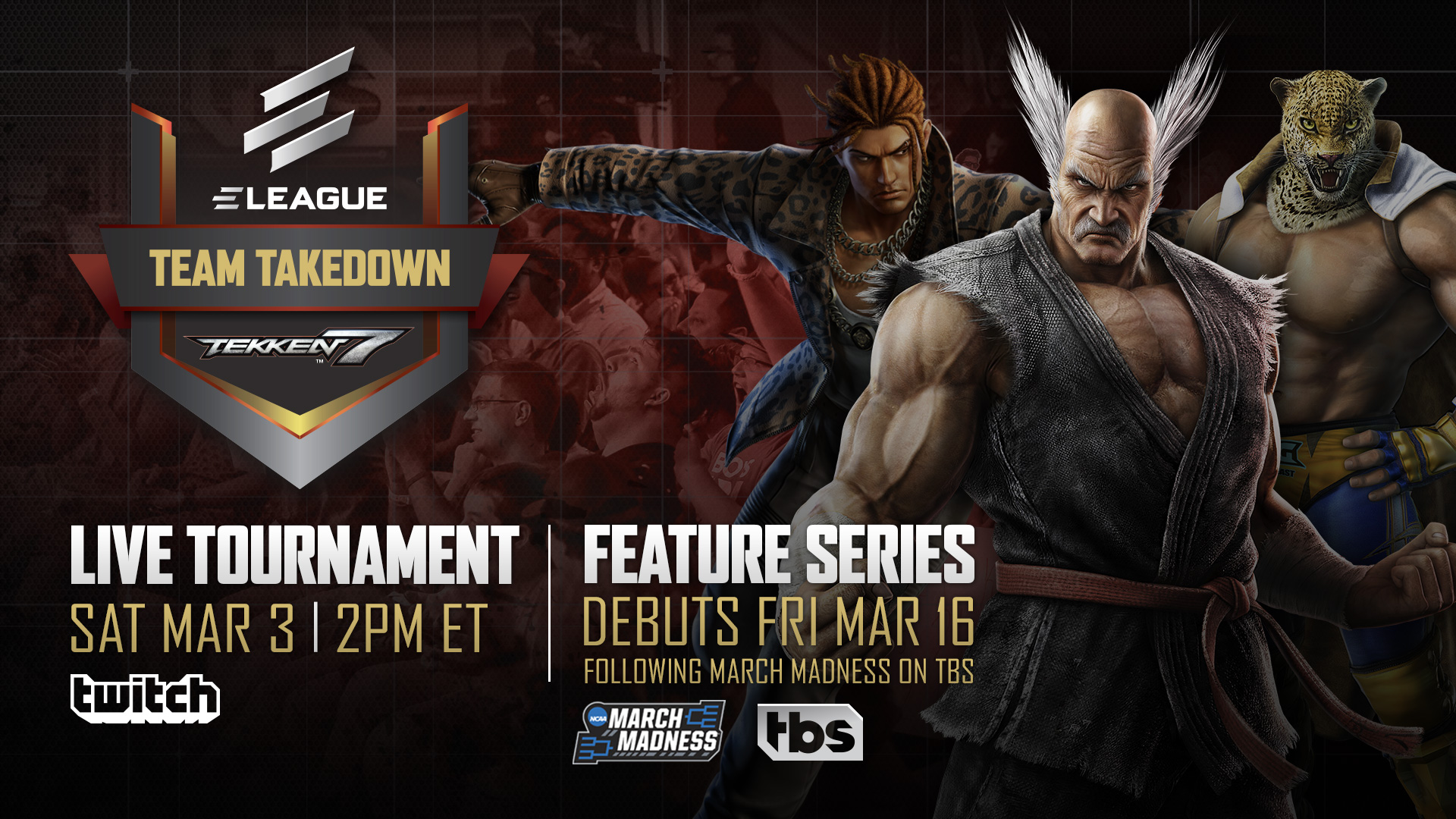 Matches will take place from 2pm ET, with the first of a four-part mini series airing on TBS on March 16. The series will revisit the best moments and matches from the weekend's action, with each episode airing weekly every Friday.
Unlike its Street Fighter V tournament last year, ELEAGUE is shaking up the format for Tekken 7 by splitting its 20 American players into four teams of five.
Team matches will consist of a series of one-on-one games. Losing players in these games will be eliminated from any future competition. A team wins its match when it eliminates all the members of the opposing team.
There is currently no announcement on which players will take part in ELEAGUE or what the teams will look like at this time.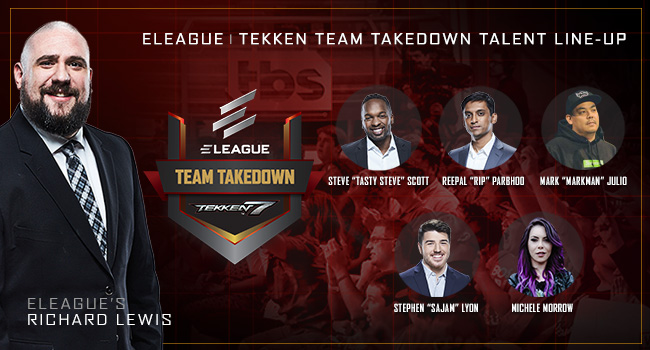 A team of seasoned fighting game experts will join ELEAGUE host Richard Lewis for player interviews and analysis throughout the event. These veterans includes Reepal "Rip" Parbhoo, Steve "Tasty Steve" Scott, and Stephen "Sajam" Lyon, Tekken ambassador Mark "MarkMan" Julio, and reporter Michele Morrow.
The event will take place at ELEAGUE Arena at Turner Studios in Atlanta in front of a live audience. Fans can reserve their free tickets now to be entered into a raffle to win some ELEAGUE and Tekken-themed merchandise.