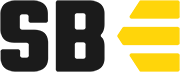 This article is brought to you by StatBanana, the best Dota 2 strategy tool.
---
ESL One Hamburg ended on Oct. 27 with a thrilling grand final between TNC Predator and Gambit Esports. Southeast Asian squad TNC became the first SEA Dota 2 team to claim an ESL trophy.
The third-party Dota 2 event might not have been part of the official Dota Pro Circuit, but it fielded seven teams that will be playing in the upcoming Chengdu Major and three in the Summit 11 Minor. While there could be a letter patch for Dota 2 coming soon, it's unlikely for any massive shakeups (like the Outlanders update) to occur between now and the Major. 
GOSU.AI released a helpful infographic that broke down some key statistics from the tournament, giving fans a glimpse into the debut events for the 2019-20 DPC. Here's what we learned from ESL One Hamburg.
Related: Top changes we want to see in the Dota 2 The Outlanders update
TNC Predator's time to shine
TNC have been perennial dark horses for years. In SEA, the Filipino organization always played second fiddle to another all-star squad, whether it was Fnatic, Mineski, or Team Faceless. Internationally, they've always seemed capable of threatening the podium. But generally, they failed to convert except for their yearly wins at the World Electronic Sports Games.
At Hamburg, TNC came out guns blazing, taking no prisoners on their way to the championship. In a meta where games have slowed down, they took little notice and turned on the jets with picks like Chen, Alchemist, and even carry Nightstalker. Even after minor nerfs to these heroes in two recent patches, TNC were confident in their strength and it showed when they knocked down objective after objective.
But the SEA team did show their vulnerability at times. Sometimes, they would draft slow farming lineups, such as Slark and Outworld Devourer, that revolved around their two exciting cores in Kim "Gabbi" Villafuerte and "Armel" Paul Tabios. It worked most of the time, but when it didn't, the team looked void of a gameplan except to keep their two cores farming while the three other players continually sacrificed themselves, even 40 minutes into the game. TI9's champions OG, on the other hand, seemingly had a clear timing and strategy in mind even when they had ultra-late game lineups. 
Sure, Hamburg might have been a weakened field without championship contenders like Team Secret, PSG.LGD, the still-unnamed Kuro "KuroKy" Takhasomi's stack, and OG. Fortunately for TNC, all these teams will also be absent from the first Major of the season. This could be the team's chance to catapult themselves into the upper echelons of Dota 2.
Abaddon, Faceless Void, Kunkka, and Gyrocopter top combined picks and bans
Two flex picks and two hard carries topped the combined pick and ban list. All four heroes are survivable picks that are hard to punish and can easily be picked in the first phase.
Abaddon is a nuisance whether it's played in the offlane or hard support. Mist Coil allows for insane trading as a support and its self-deny mechanic allows Abaddon to reward enemy extensions and offensives with absolutely nothing. Curse of Avernus is a mana-less passive that allows for faster objective taking and trading with other heroes in lane. Aphotic Shield and Borrowed Time offer dispel and make the hero a threat in every teamfight.
Faceless Void remains one of the hardest carries in Dota 2 and isn't terribly weak in lane. If left unpunished, Void is almost impossible to kill in lane. Even without any farm, Chronosphere remains one of the best teamfight spells in the game, allowing teammates to pump in the requisite damage to take down heroes. Darkterror's level 10 talent gives him 12 strength, which provides a massive boost in survivability. With the weakened carry pool, it's no surprise that Void has become the premier choice for position one players.
Kunkka is a flex pick that can play any position from two to four. The Admiral boasts one of the most insane initiation ranges in the game and it comes in the form of a semi-reliable X Marks the Spot that drags enemies back. X can even be used on allies, allowing them to make a quick trip to take items or push out lanes. Tidebringer scales insanely well with damage and Ghost Ship provides AoE damage and damage mitigation that makes it a dual-pronged teamfight spell.
Gyrocopter has somehow crept back into the most-picked list again. This year, teams have experimented with playing the hero mid and it does well due to his insane burst damage and lightning-fast animation. The hero is a complete damage machine, offering single-target magical damage in Rocket Barrage and Homing Missile, single-target physical with his Aghanim's upgrade Side Gunner, AoE physical in Flak Cannon, and AoE magical in Call Down. Flex pick, damage, and carry potential? Gyrocopter checks all the boxes.
Even with some slight nerfs likely coming in a post-event letter patch, expect to see these heroes even more during the upcoming Minor and Major.
Items that cost more than 2,500 gold: Black King Bar most purchased, Solar Crest no longer king
Black King Bar unsurprisingly remains one of the most purchased items that costs over 2,500 gold. It's followed by Aghanim's Scepter, Boots of Travel, Eul's Scepter, and Pipe of Insight.
Solar Crest's recent targeted nerfs have brought the item back down to Earth. It's no longer purchased by every offlaner, and instead, it's been somewhat replaced by a Hood of Defiance into Pipe of Insight.
Black King Bar has been reworked for the umpteenth time, but it still remains the most popular big item purchase for good reason. Despite damage prevention alternatives like Aeon Disk or Lotus Orb, or status resistance like Satanic and Sange, magic immunity remains the most powerful option for cores to deal damage and to protect themselves. While immunity-piercing items and spells have been steadily introduced year after year, Black King Bar still retains its crown.