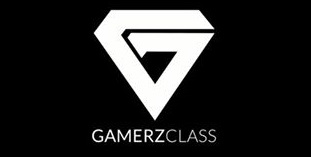 This article is proudly brought to you by GamerzClass.
---
OG have been red hot throughout The International 2019 so far, already securing a top-six placing. The TI8 champions will be looking for another championship run, but they haven't forgotten to have fun at the biggest Dota 2 event of the year.
During the second game of OG's series against Newbee in the upper bracket today, Anathan "ana" Pham decided to give his captain Johan "N0tail" Sundstein a taste of who the true carry is after a dominant teamfight win by OG.
Newbee's Shadow Demon used Disruption on ana's hero Juggernaut, creating powerful illusions of the trapped hero. Ana proceeded to body block N0tail on Grimstroke so that the illusions could catch up and kill his captain.
While this is a BM move that you might see in your average pub, OG have done it on the main stage at TI9. But the move wasn't caught on the main stream and we'll never get to hear how the crowd felt about it.
OG went on to win the series 2-0 in dominating fashion, guaranteeing themselves at least a sixth-place finish at TI9 and more than a $1 million in prize money.
Related: OG proved unstoppable vs. Newbee at The International 2019
OG's brand of entertaining Dota 2 has earned them even more fans this year. Despite their championship last year, OG entered TI as underdogs. But they've swiftly proved that they are a force to be reckoned with. If anybody needed a reminder of how confident they are, ana has definitely put it on display.
---
Stay up-to-date with all of the results and standings from The International 9 main event.