The road to The International 8 is upon us. Today, June 14, the open qualifiers will officially begin, kicking off a month and a half of Dota 2 action for those coveted slots in Vancouver.
Thanks to the emergence of the Dota 2 Pro Circuit and its revamped roster lock rules, there are many teams this year in the open qualifiers that would otherwise be directly invited to TI8, or at least to their respective regional qualifiers. These squads are characterized by inconsistent performances this season, to the point where they would decide to risk going through the open qualifiers instead of sticking with rosters that don't work.
Needless to say, this will have the effect of making the open qualifiers an absolute bloodbath—especially if some of the pro teams end up meeting each other in their respective brackets.
The open qualifier mechanics are relatively simple. For those not in the know, let's break it down.
A total of 1024 teams (or less, depending on how many registrants there are) will be seeded randomly in a single elimination bracket.
For each tournament except the European open qualifier, six teams will advance to their region's respective main qualifier.
All matches will be played as a best-of-one—except for the semifinals and grand finals, which will both be best-of-three series.
The third rule is where the risk presents itself. It is entirely possible for tier one teams to get cheesed out by lesser rosters through unorthodox strategies—though it hasn't really happened in previous tournaments. Nevertheless, it will be a serious test of endurance and composure for all participating squads.
Without further ado, then, let's take a look at the teams to watch out for in the preliminaries.
North America
Starts at 4am CT
Evil Geniuses
CompLexity Gaming
Vici Gaming J Storm
LvT Reunion
Sorry, Evil Geniuses fans—they really did try their hardest to make the cutoff for TI8 through the China Dota 2 Supermajor last week, but it wasn't meant to be. It's hard to blame them too much, though, considering that their roster had new recruits Gustav "s4" Magnusson and Tal "Fly" Aizik joining them for a Major less than a week after they jumped ship to the Boys in Blue.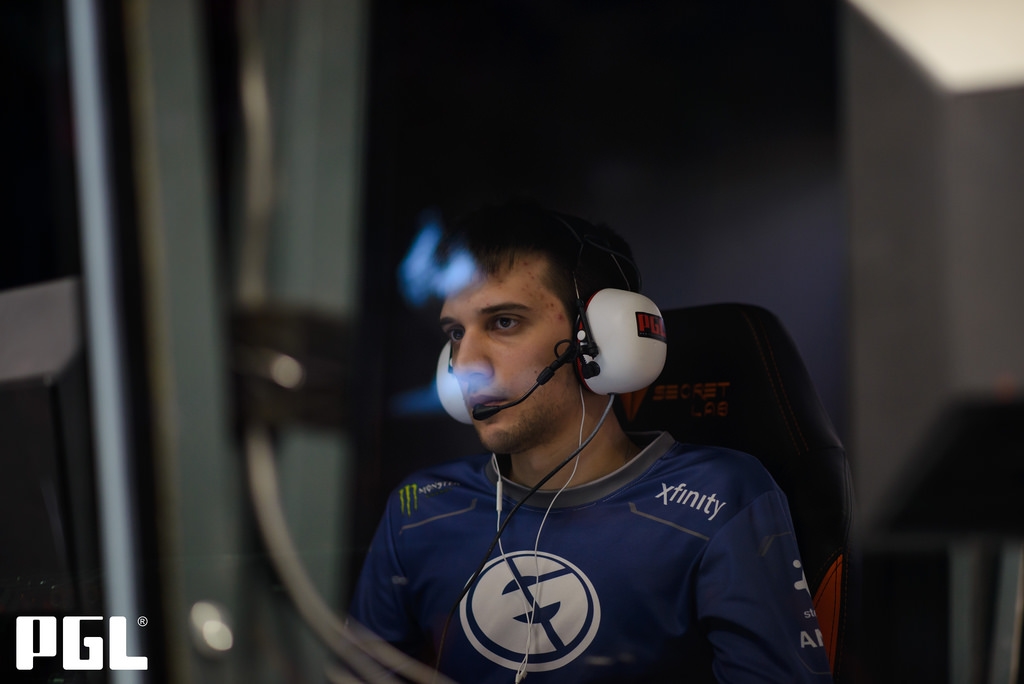 They did show flashes of brilliance at that event, particularly in their lower bracket match against Team Spirit—so there's definitely hope for them yet.
CompLexity is in a similar situation, having brought on David "MoonMeander" Tan and Adam Shah around the same time that EG announced s4 and Fly's arrival. This will be their first event after the roster change, and what a test it will be.
VGJ Storm is perhaps the strongest team here, given their relatively impressive results over the Pro Circuit season. We expect them to have no trouble getting through the gauntlet, especially if star player Roman "Resolut1on" Fominok plays well.
As for LvT Reunion, they make the cut for this list because they have tier two players such as Brian "BananaSlamJamma" Canavan and Andrew "Jenkins" Jenkins in their lineup. They will likely make it into the main qualifiers, considering that they are head and shoulders above pretty much everyone but the three teams we mentioned first.
South America
Starts at 2pm CT
GDV
PaiN Gaming
SG e-sports
ThunderPredator
GDV jumps out immediately in the list of teams participating in the South American open qualifier tournament, and for good reason: Clinton "Fear" Loomis, Enzo "Timado" Gianoli, and Kyle Freedman are on this squad. They seem to have joined up with two relatively unknown players, who go by the handles "Greedy" and "Mooz." This "Fearstack" was likely made just for fun, though it would be foolish to count them out at all here.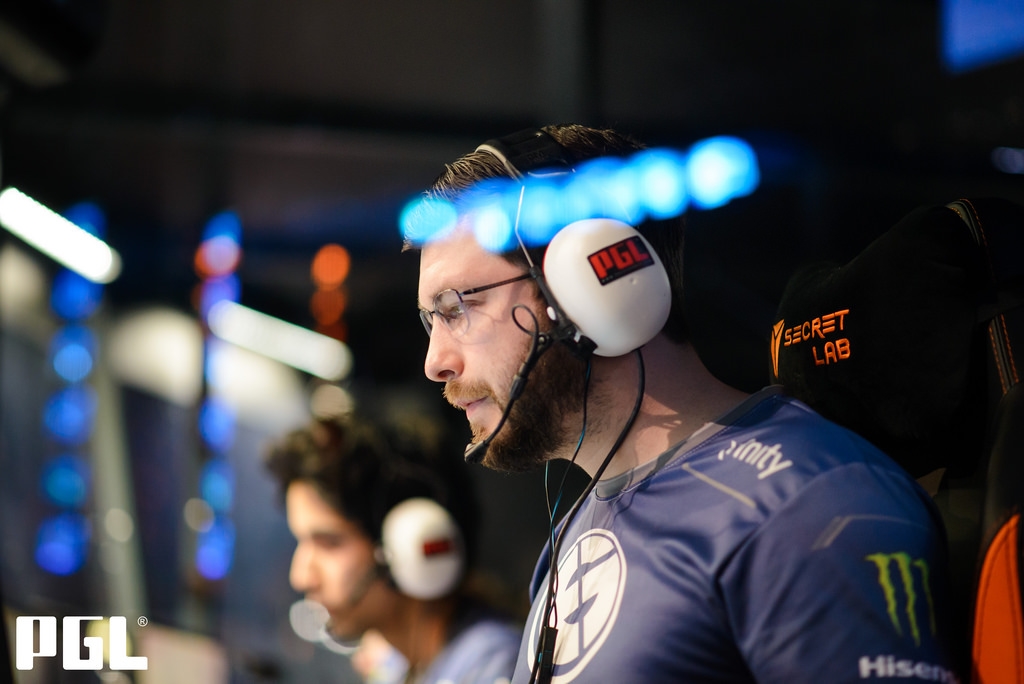 PaiN Gaming needs little introduction, considering their four appearances at Pro Circuit events this season. Expect Aliwi "w33" Omar to lead the Brazilians to victory in the open qualifier, without breaking much of a sweat.
As for SG e-sports and ThunderPredator, they're both composed of names familiar to fans of both the NA and SA regions. Juan "Atun" Ochoa, Scofield leches "Scofield" Gomez, and even Francis "FLee" Lee call these teams home.
Europe
Starts at 8am CT
Alliance
BlinkPool
Elements Pro Gaming
IGX
NoBountyHunter
Wind and Rain
OG
Where to even begin here? With only one winner in the eventual main qualifier, European teams looking to play in Vancouver will have their work cut out for them.
Alliance will play without Jonathan "Loda" Berg for the first time in a long time. Instead, they will have Max "qojqva" Broecker in their ranks, though with no recent games to go on other than three best-of-two matches in the joinDOTA EU Cup last week, it's hard to tell how they'll fare past the open qualifier.
BlinkPool is Rasmus "MiSeRy" Filipsen's new team, which he joined after getting kicked from EG just a few weeks ago. With him are Omar "Madara" Dabachach, Greg "Keyser" Kallianiotis, Maurice "KheZu" Guttmann, and Martin "Saksa" Sazdov—all of whom are high-profile players from EU.
Nikola "LebronDota" Popović made his return to Elements Pro Gaming last month after an unsuccessful Pro Circuit run with Natus Vincere, where he will play alongside Uroš "Swiftending" Galić.
IGX is made up of players who used to participate in the now-defunct Korean pro leagues, such as Jio "Jeyo" Madayag, Kim "QO" Yeon-seob, Lee "Reisen" Jun-yeong, as well as Southeast Asian support player Wong "NutZ" Jeng Yih. Fans of the old MVP Phoenix team will want to watch IGX in particular, therefore—especially now that Park "March" Tae-won has returned to playing full time after completing his mandatory military service.
NoBountyHunter has Turtoi "Arise" Ionut and Pittner "bOne7" Armand in their roster, and so fans of either the 2014 Cloud9 lineup or Arise's many amazing Magnus plays should keep an eye on them. Wind and Rain, on the other hand, is a mix of players from different countries, with names like Lee "Forev" Sang-don, Ravindu "Ritsu" Kodippili, and Milan "MiLAN" Kozomara.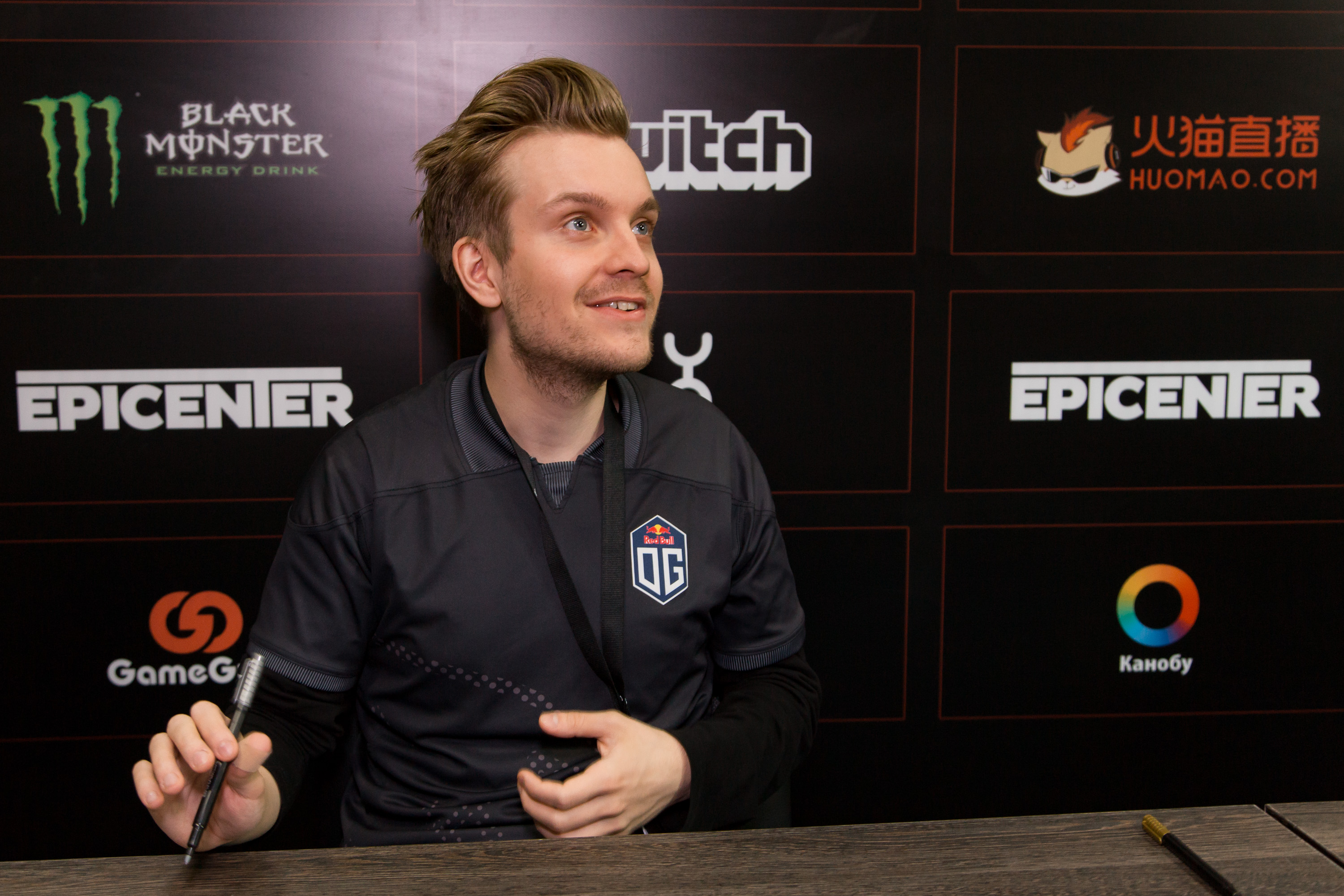 Of course, we also have OG. They're in the open qualifiers due to the same roster change that sent s4 and Fly to EG. Anathan "ana" Pham has returned to the team with which he won two Majors (under the old Valve Major system), and he is joined by European pubstar Topias "Topson" Taavitsainen. The new roles assigned to the remaining members will likely play a part in their qualifier run, so it should be interesting to watch how that plays out.
CIS
Starts at 7am CT
Natus Vincere
Empire
Team Spirit
The CIS-region open qualifier will be pretty cut and dry for the first three slots. Na'Vi is basically a shoo-in here, and is a good place to put new recruit Fedor "velheor" Rusikhin to the test. Empire has Rostislav "fn" Lozovoi, Andrey "Ghostik" Kadyk, and Yaroslav "Miposhka" Naidenov—who are all talented players in their own right.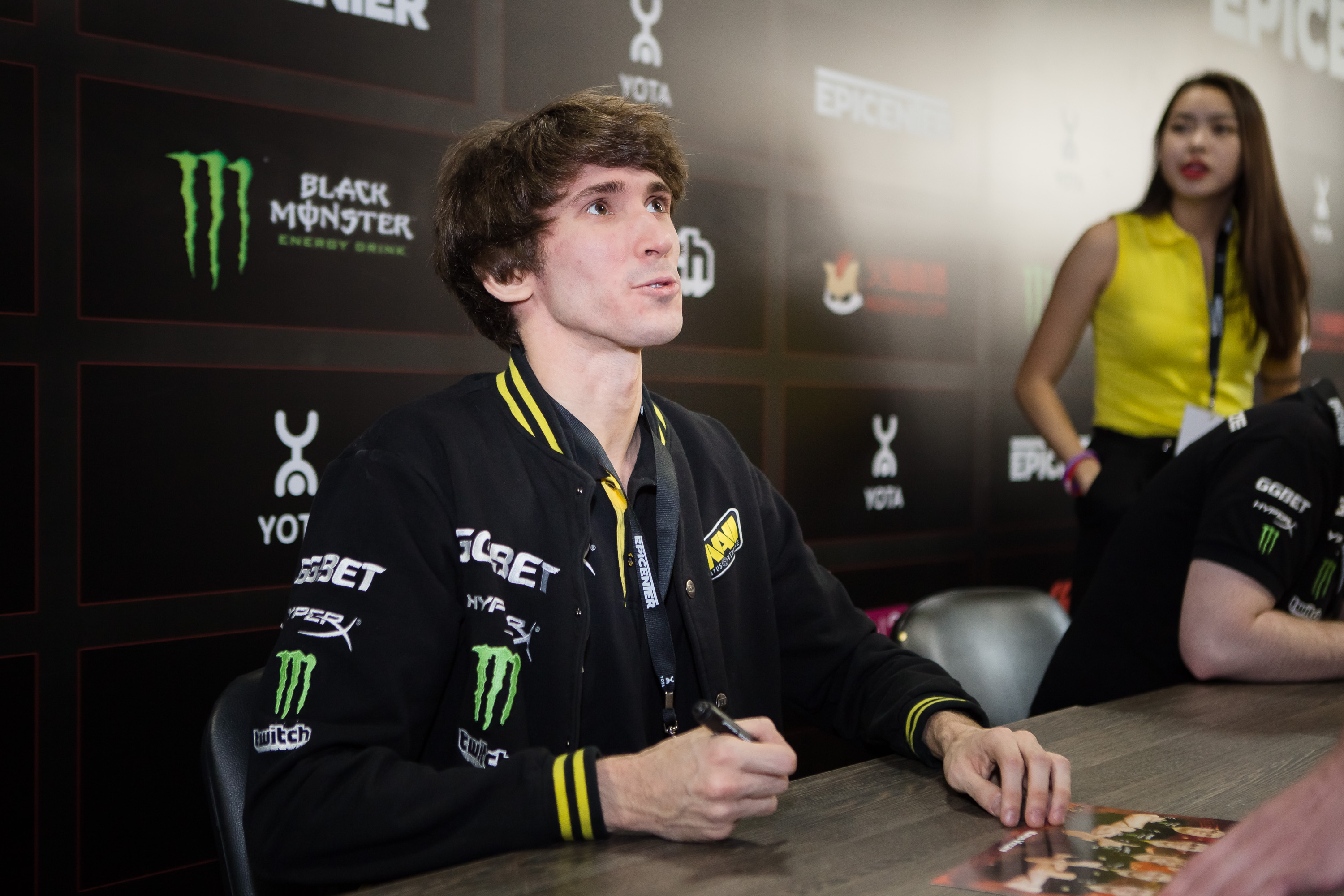 Team Spirit is highly likely to succeed here as well, given that they did qualify for the Supermajor. As for the rest of the region, it's a total tossup—which should make for a very entertaining tournament.
Southeast Asia
Starts at 3am CT
Clutch Gamers
Battle Arena E
TaskUs Titans
TNC Tiger
Southeast Asia has been known for having absolutely cutthroat qualifiers for a while now, thanks to the frequency at which its top teams find themselves having to fight for tournament slots. This year is no different, although the absence of Mineski has probably taken a huge load off of everyone's shoulders in the open qualifier.
Off the bat, TaskUs Titans and TNC Tiger are the standouts here. The Titans have mechanically-gifted players like Ryan Jay "Bimbo" Qui, Ralph Richard "RR" Peñano, and James Palatolon "CartMaN" John. They should prove to be a fearsome force in the open qualifier, should they get their bearings early.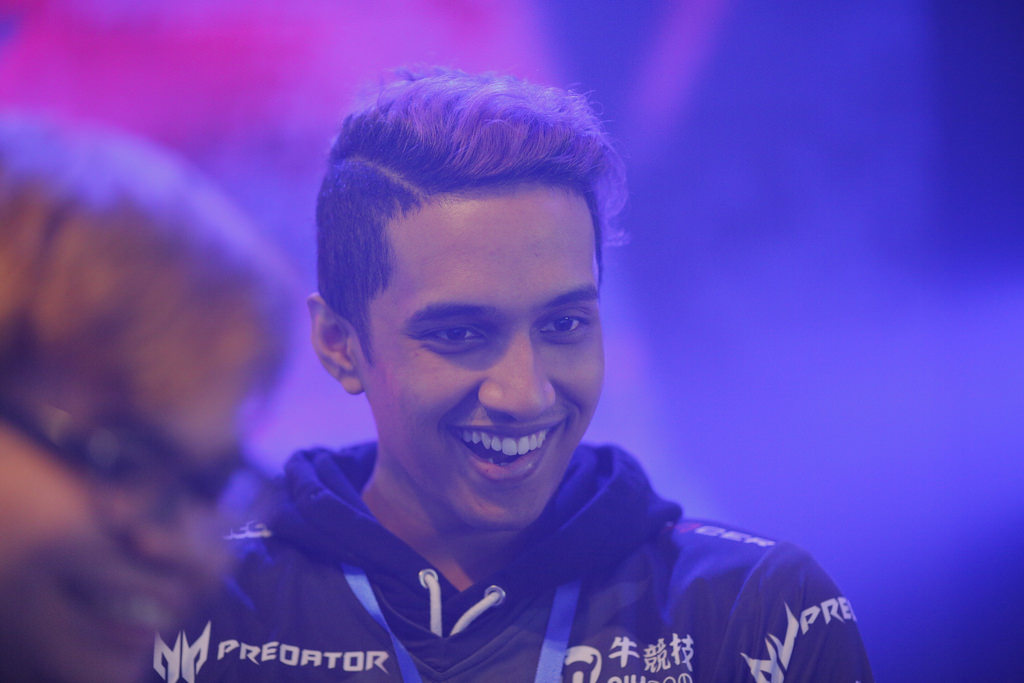 TNC Tiger, on the other hand, is led by Theeban "1437" Siva, who once captained for the main TNC squad. Notable SEA talents like Lee "kYxY" Kong Yang and Muhammad "inYourdreaM" Rizky are also present on this team.
While not heavily favored, Clutch Gamers and Battle Arena E are still noteworthy teams in the mix. Clutch Gamers includes players like Lai "Ahjit" Jay Son, Kim "Gabbi" Villafuerte, and Kharis "SkyLark" Zafeiriou, while Battle Arena E features Ng "YamateH" Wei Poong, Khoo "Ohaiyo" Chong Xin, and Wai Pern "Net" Lim.
China
Starts at 3am CT
LGD Forever Young
Keen Gaming
Invictus Gaming Vitality
EHOME
Sun Gaming
Team DK
Finally, there is the most competitive region of all—at least, as far as their own local teams are concerned. The Chinese open qualifier is a straight up mess, given the number of main squads and academy rosters scattered across the field.
LGD Forever Young, with its star-studded lineup, is likely to take the first victory in this open qualifier. Keen Gaming is another team that we will surely see participating in the regional qualifier, because as far as tier two Chinese teams go they possess arguably the highest potential. Invictus Gaming Vitality also has proven players such as Gao "dogf1ghts" Tianpeng, Yang "InJuly" Xiaodong, and Galvin "Meracle" Kang Jian Wen.
Apart from these three, though, the teams that will take up the three remaining slots for the main qualifier are anyone's guess. Not even EHOME, one of the most storied organizations in the history of the game, are guaranteed to make it past the pack here.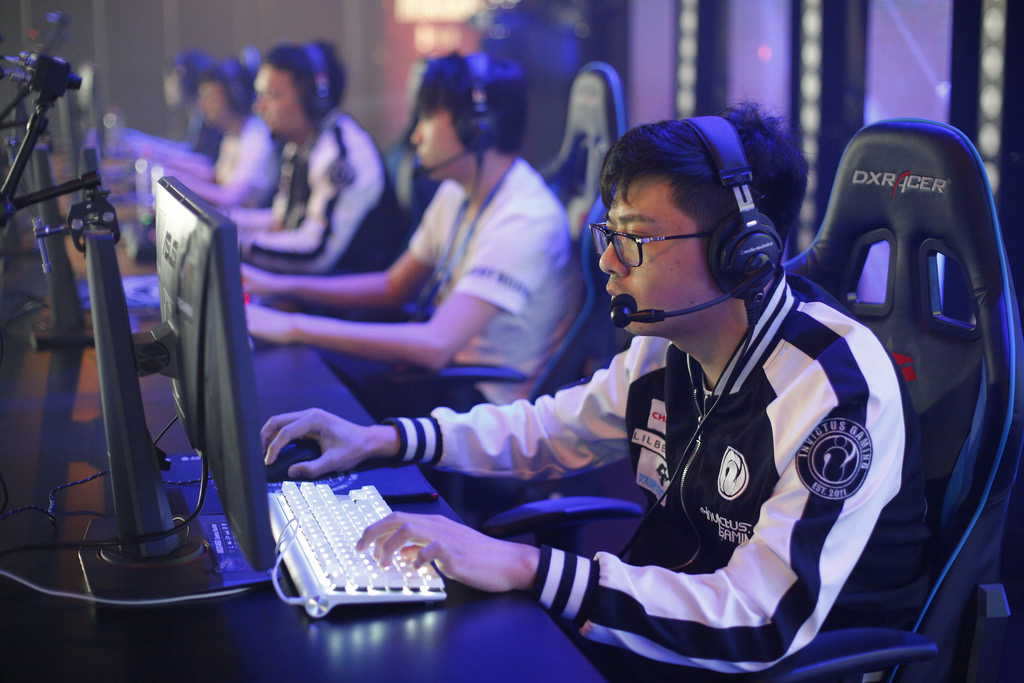 Interestingly, though, there is a roster registered as "Team DK"—with the legend himself Xu "BurNIng" Zhilei playing the hard carry position alongside his teammate on Invictus Gaming Ou "Op" Peng. Whether or not this squad is associated with the real Team DK is unknown, but fans of the 30-year-old carry player will want to pay attention to them.
The TI8 open qualifier begins today, starting with the Southeast Asian leg at 3am CT. Watch all the games unfold via the Beyond The Summit TI8 hub.