Destiny 2's intergalactic merchant Xûr pays a visit to the Solar System every Friday, then returns with the reset on Tuesday. Each week, he brings a slew of new items: one Exotic weapon, one Exotic armor piece for each class, new rolls on Dead Man's Tale and Hawkmoon, and a set of Legendary weapons and armor with predetermined rolls. These weapons and armor can sometimes be from sources that are unavailable in the game, such as Beyond Light seasons, or vaulted sets, like Gambit Prime armor.
Xûr also brings the Xenology quest each week, which allows players to get an Exotic Cipher. They can use that Exotic Cipher to pick up Exotics from the Monument to Lost Lights on the Tower or just get another Exotic Engram from Xûr himself. You can complete the Xenology quest whenever you want, though finishing it in the same week will allow you to pick up the quest again during Xûr's next appearance. The merchant Xûr is also different from the Dares of Eternity vendor, which only provides players with bounties.
Each week, Xûr appears in one of three locations: the Winding Cove in the EDZ, The Hangar in the Tower, and on top of a tree on Watcher's Grave in Nessus. Here's where you can find Xûr and what he has in stock this week.
Where is Xûr located this week? (Sept. 16 to 20)
Location: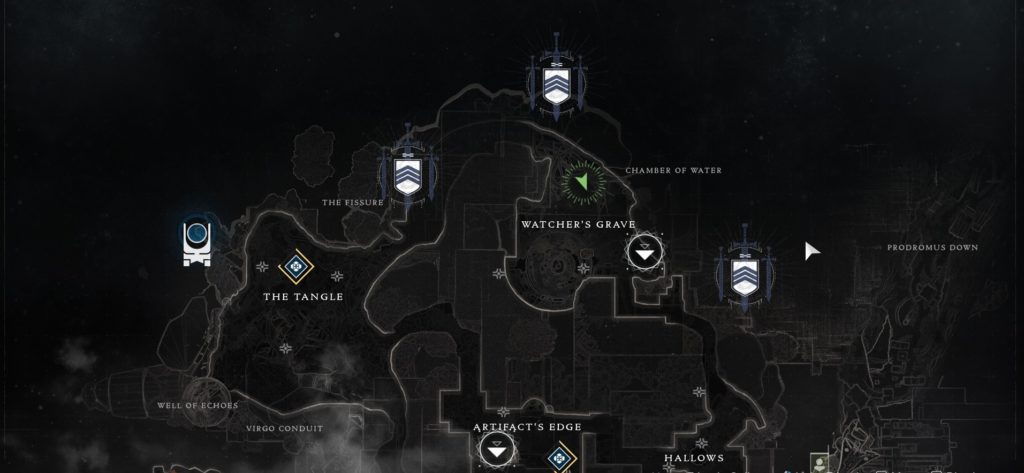 What is Xûr selling this week?
Exotic weapon: Two-Tailed Fox
Description: "Shoots two rockets, one Void and one Solar, that can track onto the same target. The Void rocket suppresses enemies. The Solar rocket causes damage over time."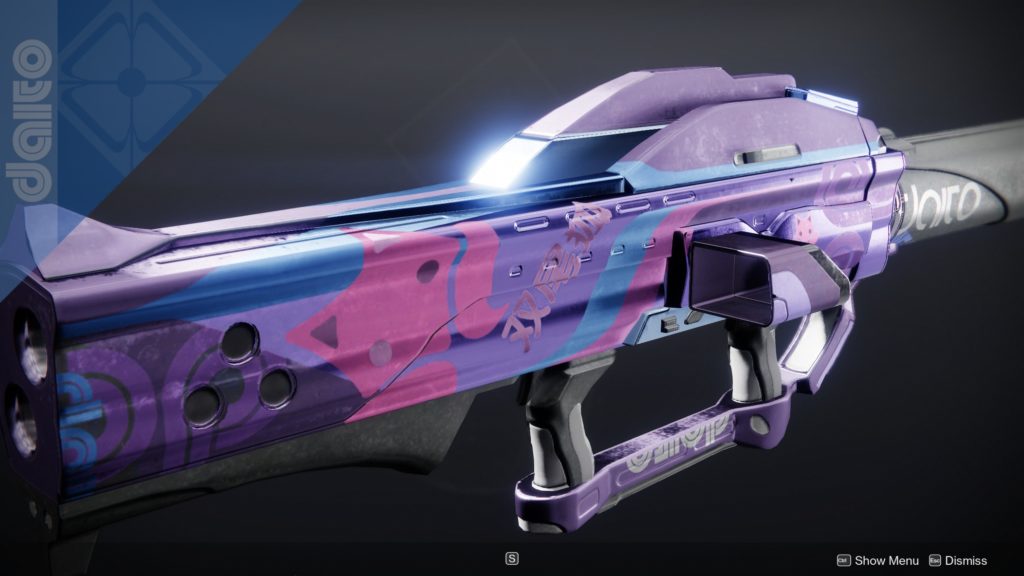 Exotic Armors
Hunter: Shards of Galanor
Description: "Blade Barrage Hits and Kills refund Super Energy."
Stats: Mobility: 3 | Resilience: 21 | Recovery: 9 | Discipline: 9 | Intellect: 11 | Strength: 10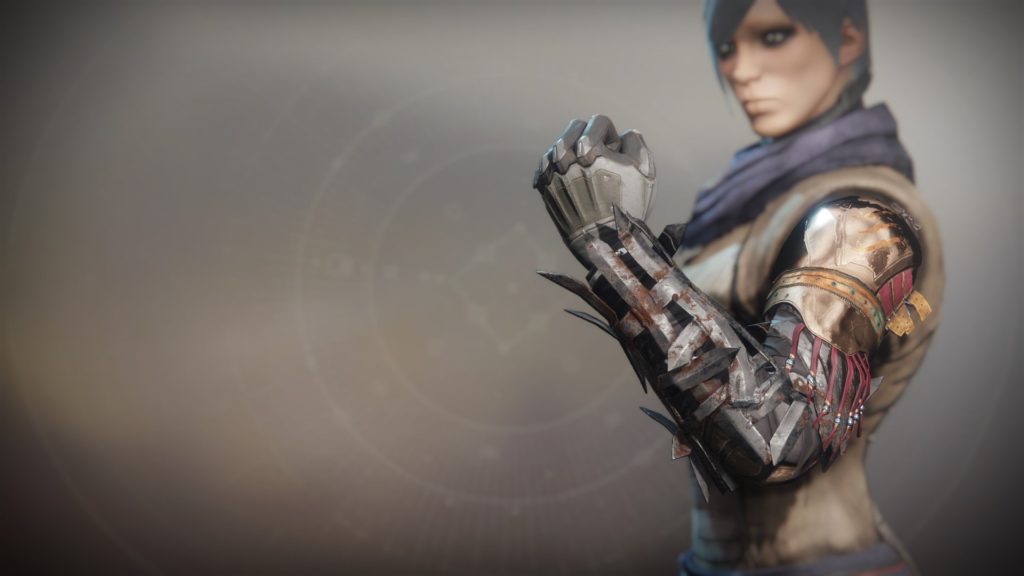 Titan: Hallowfire Heart
Description: "Improves the recharge rate of your Solar abilities. Greatly improves recharge rate while your Super is charged. Provides a small benefit to the airborne effectiveness stat of all weapons."
Stats: Mobility: 14 | Resilience: 3 | Recovery: 16 | Discipline: 7 | Intellect: 9 | Strength: 16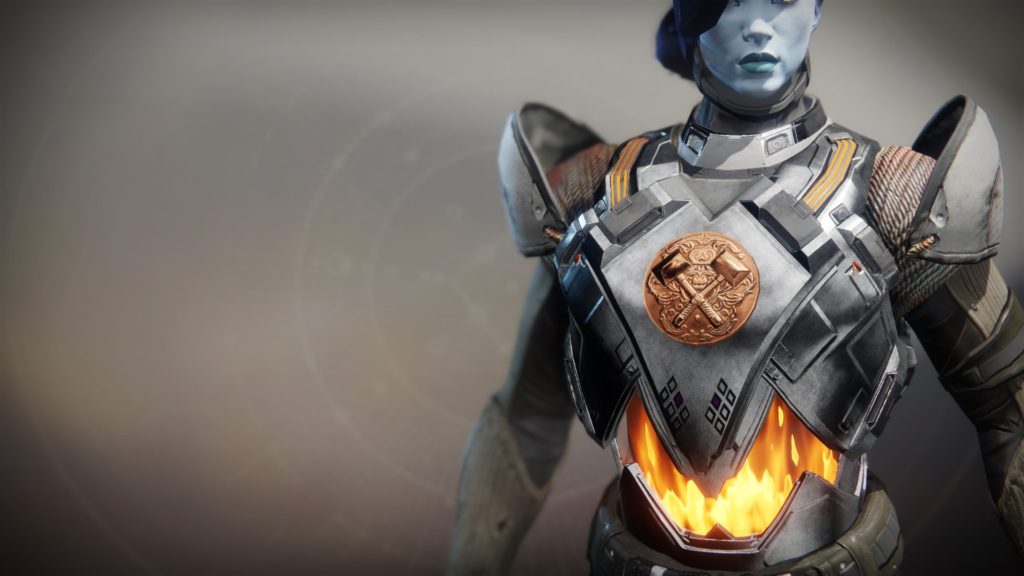 Warlock: Transversive Steps
Description: "Sprint speed increased. After a short time sprinting, your currently equipped weapon is automatically reloaded.
Stats: Mobility: 3 | Resilience: 2 | Recovery: 26 | Discipline: 12 | Intellect: 6 | Strength: 10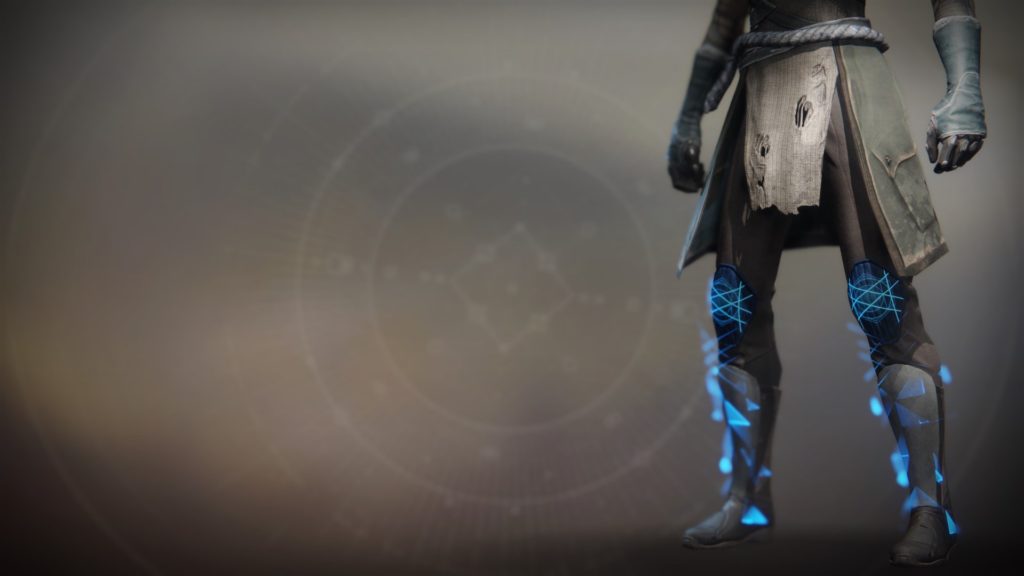 Hawkmoon and Dead Man's Tale rolls
Dead Man's Tale: Hammer-Forged Rifling, Armor-Piercing Rounds, Moving Target, Composite Stock
Hawkmoon: Extended Barrel, Alloy Mag, Surplus, Polymer Grip
Legendary weapons and armor Xûr is selling this week
Imperial Needle (Season of Chosen bow, Void): Impulse Amplifier, Swashbuckler, Draw Time masterwork
Iota Draconis (Season of the Lost fusion rifle, Solar): Heating Up, Cornered, Draw Time masterwork
Interference VI (Heavy GL): Field Prep, Full Court
Ignition Code (Season of the Splicer GL, Kinetic): Spike Grenades, Surplus, Danger Zone
Royal Chase (Season of the Hunt scout rifle, Void): Grave Robber, Quickdraw
Lonesome (Sidearm, Kinetic): Arrowhead Brake, Light Mag/Flared Magwell, Zen Moment, Kill Clip
Enigma's Draw (Sidearm): Triple Tap, Demolitionist
Armor: Illicit Invader (Gambit Prime) and Pathfinder (Season of the Lost)
Xenology
In addition to his regular inventory, Xûr also carries a quest called Xenology, which awards players with an Exotic Cipher after completing its requirements. It's a straightforward mission, but it can be time-consuming.
To finish Xenology, players must complete 21 strikes or win 21 matches in Crucible and/or Gambit. Progress moves faster by doing those activities with clanmates or at higher difficulties. The mission awards one Exotic Cipher and doesn't have to be completed within the same week of obtaining it—although you can't turn it in and get another shot at the quest in the same week.