Another streamer has allegedly assaulted their girlfriend while streaming.
During a 24-hour World of Warcraft livestream on Twitch, streamer homoGanja stepped away from the microphone and is heard confronting his apparent girlfriend. While his stream didn't have a web camera, his microphone picks up him allegedly hitting her. Following the confrontation, his girlfriend is heard crying in the background.
After the stream ended, homoGanja described his relationship with his girlfriend on a Discord channel—where he goes by "homoDaniel"—as "toxic." He also said "my [girlfriend] and I get into bad fights" during the conversation that was shared online.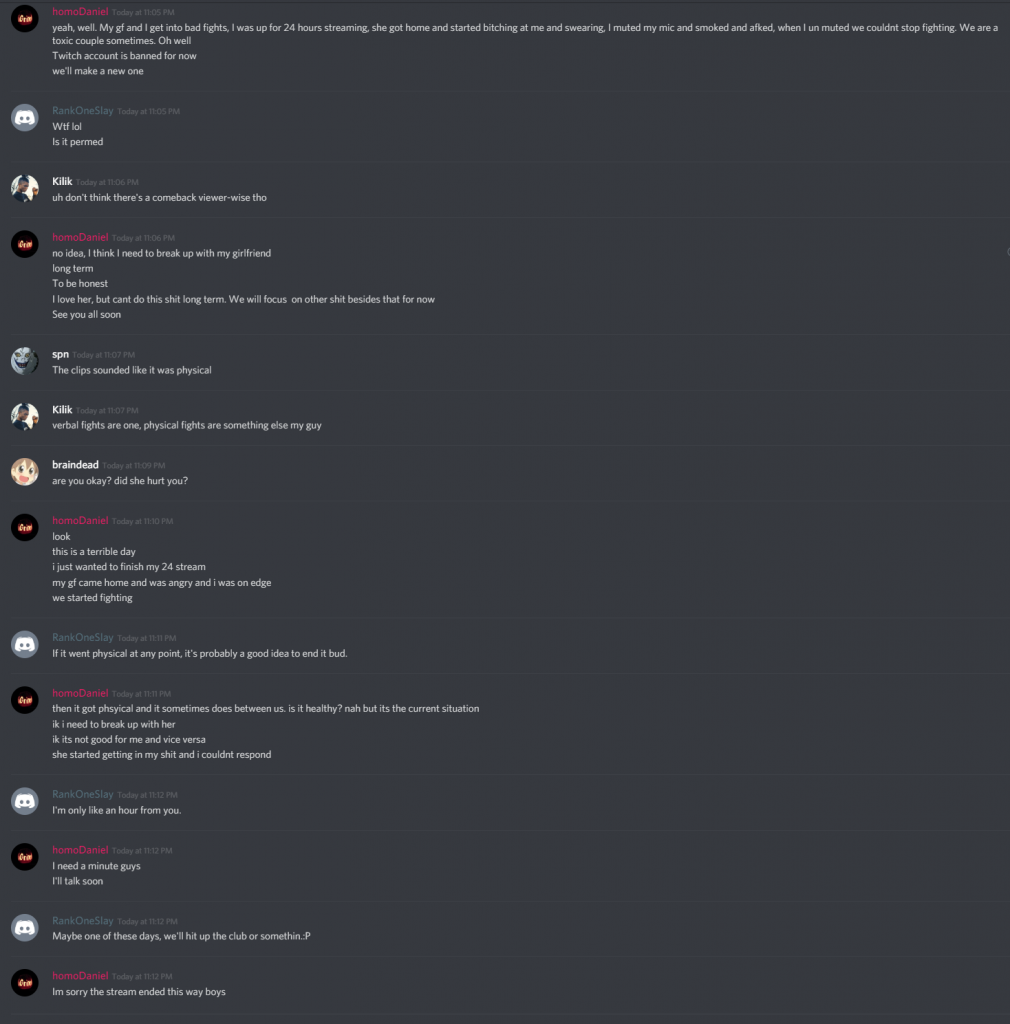 HomoGanja went on to describe what started the altercation in the first place. "My [girlfriend] came home and was angry and I was on edge, we started fighting," homoGanja said in the Discord screengrab. He then further describes the extent of the fight by saying "…it got physical and it sometimes does between us."
It appears homoGanja was drinking during his livestream. A "shot counter" was displayed in the upper left of the livestream. At the time of the altercation, the shot counter was at 22. It has not been confirmed if homoGanja was intoxicated during the confrontation with his girlfriend. At the time of publication, his Twitch channel has been banned, but it's unclear for how long.
Related: Twitch streamer that allegedly assaulted his wife while streaming has been banned again
This isn't the first time a streamer has recently assaulted their significant other on stream, unfortunately. Last month, Luke "MrDeadMoth" Munday was charged with common assault after his livestream captured audio of him assaulting his pregnant wife. MrDeadMoth's assault case is still ongoing in court.