You'll soon be able to add a virtual pet to your Twitch page.
Streaming service Twitch will add a new set of tools, Twitch Extensions, to its offerings in the near future. The new feature allows streamers to customize their pages with interactive experiences. You're able to integrate these extensions right into live video on Twitch. More than 20 extensions will be available soon, with stuff like virtual pets, interactive game overlays, polls, and schedules.
Third-party developers can start building more extensions immediately using tools housed in the Twitch Developer Portal.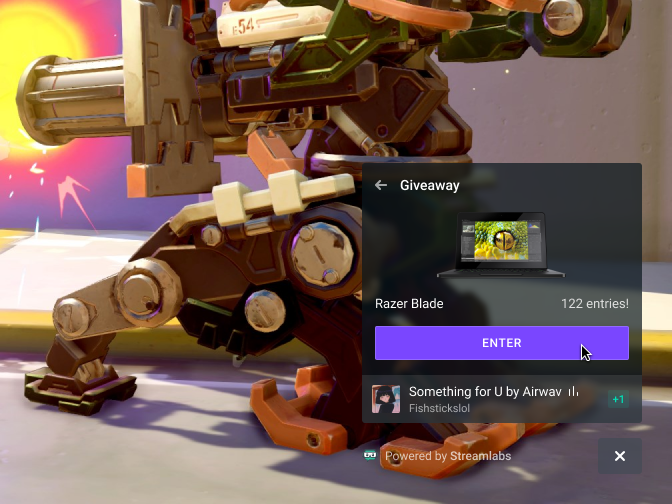 "Twitch is a platform where communities create, share, and interact with the content they love," Twitch Extensions product manager Ryan Lubinski said in a statement. "With Twitch Extensions, we're taking interactivity to the next level by empowering our developer community to create customized interactive content, directly integrated with the Twitch platform, opening up a whole new world of creator-viewer interaction."
Games like Destiny, PlayerUnknown's Battlegrounds, Overwatch, and League of Legends all have extension options available. Though each extension differs, many feature in-game statistics specific to each game. There are also live emote reaction extensions, as well as extensions for song requests, giveaways, and mini-games.
The Kappa Pet extension even allows streamers to host a virtual pet that interacts with viewers and evolves as the stream is live.
The Gear on Amazon extension is of particular interest to those who want to make money from Twitch. Enabling this extension allows streamers to post their favorite Amazon products on their page, with easy links to buy them. The Amazon Associates program allows members to earn commissions from purchases made from the stream.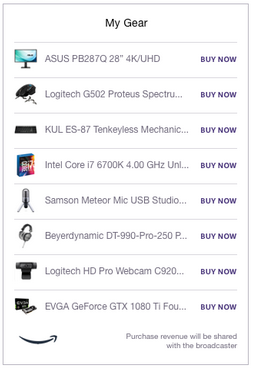 "When it comes to helping creators monetize through product recommendation, it's important to make these features easy to discover and intuitive to use," Amazon vice president of affiliate marketing Piers Heaton-Armstrong said. "Gear on Amazon achieves that by simplifying both the process for signing up to be an Amazon Associate and by making it so creators can showcase the actual products they are using and wanting to promote."
All these features are coming "soon" to Twitch. A specific date was not announced. Get moving, your virtual pet isn't going to feed itself.