After launching the Twitch Affiliate program in April, the streaming service is now ready to open up more monetization features.
In addition to Cheering with Bits, Twitch Affiliates are now able to earn money from sales of games and in-game items from their channel page. If a Twitch Affiliate is playing a game that's available for sale on Twitch, viewers will see a purchase button on the Twitch user's page. Before today, only Twitch Partners were able to receive a five percent share of the revenue from purchase, but now Twitch Affiliates can earn that amount, too.
Related: Twitch is launching an affiliate program so non-partnered streamers can earn money, too
All Affiliates are automatically opted in for the feature.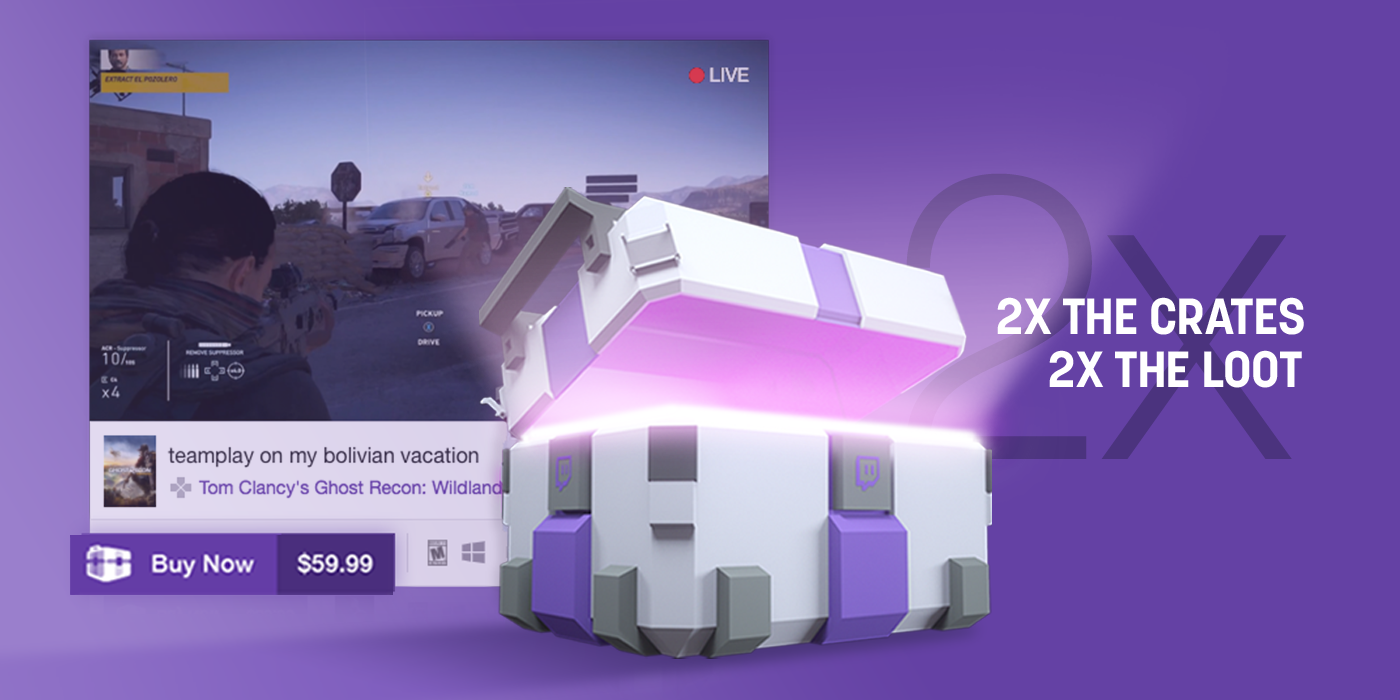 "As someone who has been around Twitch from when Justin.tv still existed, I say with no exaggeration this is the greatest thing Twitch has done since the Partner program itself first started," Twitch Affiliate Zhylaw said in a statement. "For myself and many others, it's not even about potential 'money' but the official community and company recognition of being more than a viewer but a 'content creator' and a member of 'the family' as it were."
Twitch will give out double Twitch Crates for the next seven days to celebrate the new launch. When viewers buy a game or an in-game item from a Twitch streamer for $4.99 or more, they'll earn two Twitch Crates, which contain emotes, badges, and Bits.
Criteria for the Twitch Affiliate program is similar to that of a Twitch Partner, but with a much lower bar. Eventually, Twitch Affiliates will have access to subscriptions and advertising, while Twitch Partners will get special tools for "nurturing the larger communities they manage," Twitch said.