Introduced in June as a way to combat chargebacks from third-party donation buttons, Twitch's microtransaction feature—Cheering—is racking up millions for the streaming service and its broadcasters.
In Twitch's year-end review, the streaming service revealed 590 million bits were used in 2016 to cheer on streamers. In September, that number was at 166,148,917—so Twitch amassed more than 423,000,000 bits cheered in the last three months of 2016. At a minimum, that means Twitch users have spent at least $7,268,800 on bits.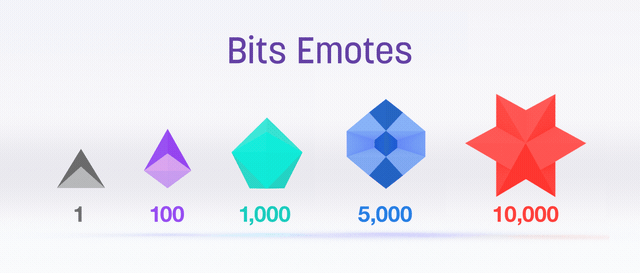 The actual amount spent is likely higher than that, however. Minimum revenue amassed by bits is calculated using the $308 tier for purchasing bits, which gives buyers a 12 percent discount for buying 25,000 bits. Maximum revenue from the 590 million bits cheered actually amounts to $8,260,000, if all buyers had purchased their bits using the $1.40 tier, which gives 100 bits at no discount. The true amount Twitch users spent on bits is likely somewhere between $7.26 million and $8.26 million, as the six tiers of purchasing vary in discounts applied.
A portion—one cent per bit—of the bits used to cheer is given to the broadcaster, with the rest going to Twitch. Cheering benefits both Twitch and its streamers, unlike with third-party donation buttons that give Twitch nothing.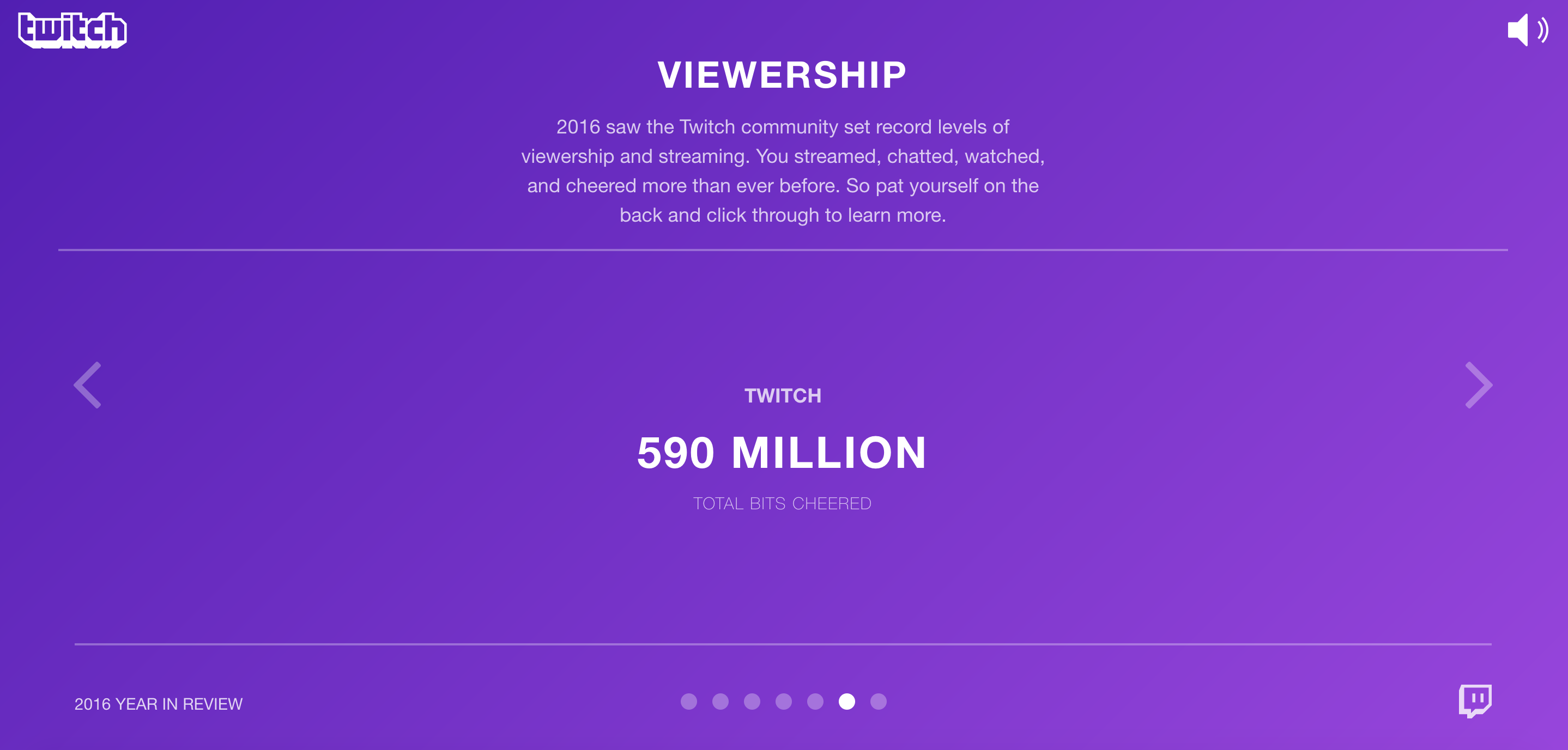 Many Twitch broadcasters continue to use third-party donation buttons as a way to make additional money through the streaming service—and that's fine with Twitch. Cheering is intended to provide "a completely new value to the Twitch community," alongside third-party donations. From the data revealed in Twitch's year-end review, it sounds like the service will only continue to grow.