Ever wondered what esports pros and personalities get for Christmas? Well, thanks to Twitter and our online culture of over-sharing, you don't need to wonder any more.
We've brought together a selection of our favorites, from the touching to the cliched, to commemorate the festive season.
For many Christmas is a time to reflect, and no matter how long you have been doing something it can be an opportunity to reflect on your accomplishments. For Scott "SirScoots" Smith, that included talking about Counter-Strike: Global Offensive on television for the first time.
Christopher "MonteCristo" Mykles has been no stranger to stirring things up this year, and it looks like 2017 will be no different. He might even have a few new recipes.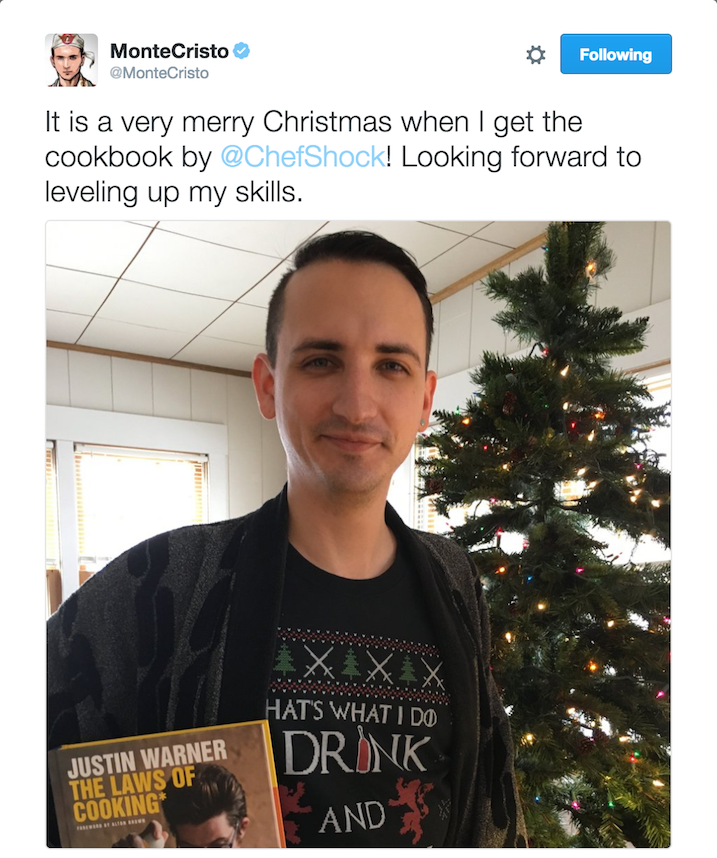 What do you get the Counter-Strike caster who has everything? A gold compass with his name engraved on it, so he can always find his way to the bombsite.
Of course not all presents are big and flashy. You can always rely on your family to get you the practical presents—and if all else fails, you can treat yo self.
Socks are always a staple of Christmas gift giving, but none of our feet will be looking as saucy as Spencer "Hiko" Martin's.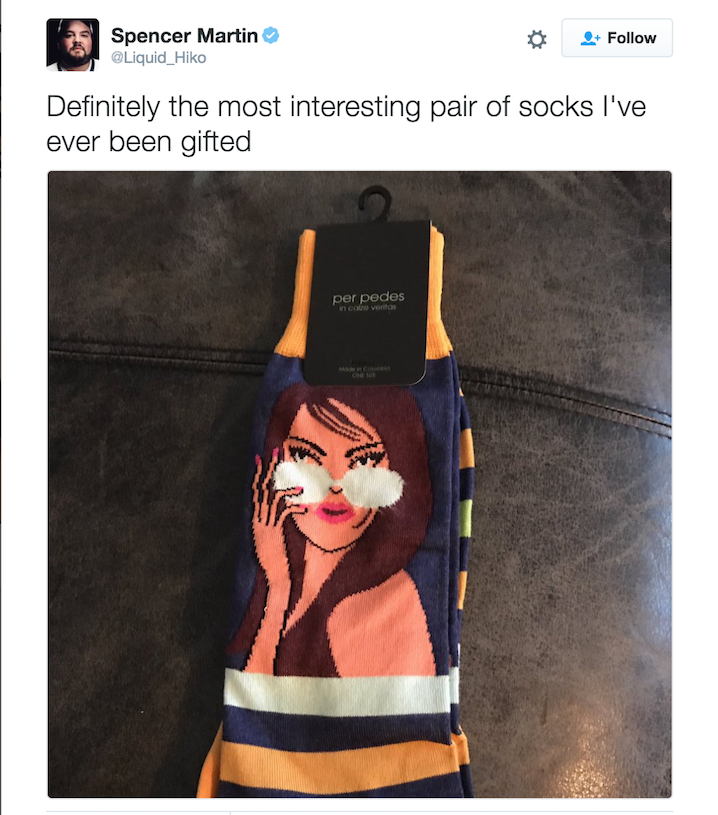 But above else, make sure you remember to buy a gift for everyone. There's nothing more embarrassing than forgetting people and having to sit awkwardly at a family gathering. Unless you're veteran caster Dan "Frodan" Chou, and then it's possible to forget everyone.
Merry Christmas, everyone.