The third official collection of CS:GO pins can now be bought online.
Series 3 pins are available for purchase in both their physical and in-game forms. In terms of grade quality, there are two Extraordinary "Reds," two Exotic "Pinks," three Remarkable "Purples," and four High Grade "Blues" in the collection.
Related: Series 3 Pins will be available for purchase for the first time at the ELEAGUE Major: Boston
This set of pins was initially only buyable by attending the ELEAGUE Major: Boston in person in January, but now Valve has made the Series 3 pins available to all Counter-Strike fanatics. If you order a pin, you'll be sent a Blind Bag, which is essentially like an in-game case drop. You won't know which pin you'll be given until you open it.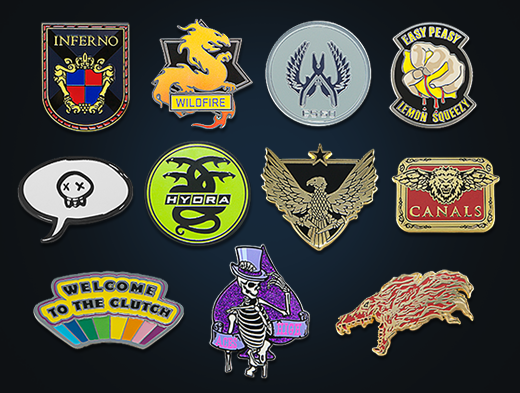 For collectors who want the pin for their CS:GO profile but don't want a physical copy, then you can buy the cosmetic on the Steam community market. The main difference between having only an in-game pin and having both a physical and in-game copy is that buying the in-game copy will not give the pin "Genuine" quality. That "Genuine" label is displayed on the pin itself while on your CS:GO profile.
To see a complete list of the pins and their grade quality, check out this article from the Boston Major.