Sledgehammer has released its Weekly Community Update a day earlier than usual, informing players of its plans for the next week or so in Call of Duty: WWII.
Although there won't be a game update with weapon balance changes this week, Sledgehammer is rolling out several playlist updates and double XP for multiple game modes over the next seven days. One of the playlists, Midweek Mobilize, will convert War into 2XP for 24 hours, starting at 12pm CT on Wednesday, May 23.
Where there's Midweek Mobilize, there's usually Weekend Warfare—and this week is no different. Valkyrie, a map from The Resistance DLC, will be free to play from 12pm CT on Friday, May 25 until 12pm CT on Tuesday, May 29, and it'll be featured during Weekend Warfare.
Related: Basic strategies for competitive Call of Duty: WWII's newest map, Valkyrie Search and Destroy
Valkyrie was officially added to the Call of Duty World League ruleset on Feb. 6, becoming the first and only DLC map to make its way into the competitive map pool for WWII. The map will have its own playlist, Valkyrie Moshpit, which will feature double XP, double Division XP, and double Weapon XP from Friday, May 25 at 12pm CT until Tuesday, May 29 at 12pm CT.
In addition to the Weekend Warfare, the Call of Duty Endowment Fear Not Pack will be unveiled, and it features a new weapon camo. All proceeds from the pack will go toward "securing high-quality jobs for veterans in search of employment," according to a post on Sledgehammer's website. The Fear Not Pack will be added to WWII on May 29.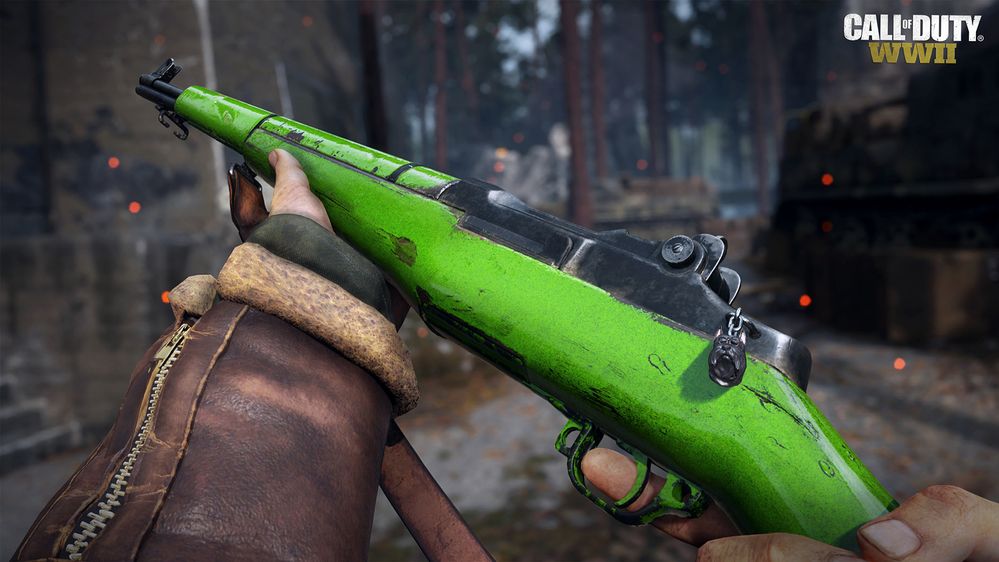 While the multiplayer and Nazi Zombies updates are on deck for next week, Sledgehammer certainly has a lot of plans gearing up for Memorial Day weekend.