The Attack of the Undead community event is live in Call of Duty: WWII—and it has introduced some interesting new game modes and weapons.
The zombies-themed event, which started on May 29, has brought hordes of the living dead into Call of Duty multiplayer for the first time. The event also added a new community challenge to WWII, tasking players with killing two billion zombies to unlock special prizes and in-game cosmetics.
Related: The Attack of the Undead community event combines multiplayer with zombies in CoD: WWII
After completing the third tier of this community challenge, the powerful Tesla Gun was unlocked in WWII on June 7. But what is this gun and how do you use it in-game? Here's everything you need to know about the Tesla Gun in WWII.
The Tesla Gun is a powerful, semi-automatic wonder weapon from The Final Reich and The Shadowed Throne zombies maps in Call of Duty: WWII. It has a five-round clip, and shoots out bolts of energy that will likely remind longtime zombies fans of the Wunderwaffe DG-2. The weapon doesn't have much range, but if you hit an opponent or zombie with the Tesla Gun in a close-quarters engagement, they'll usually die from just one shot.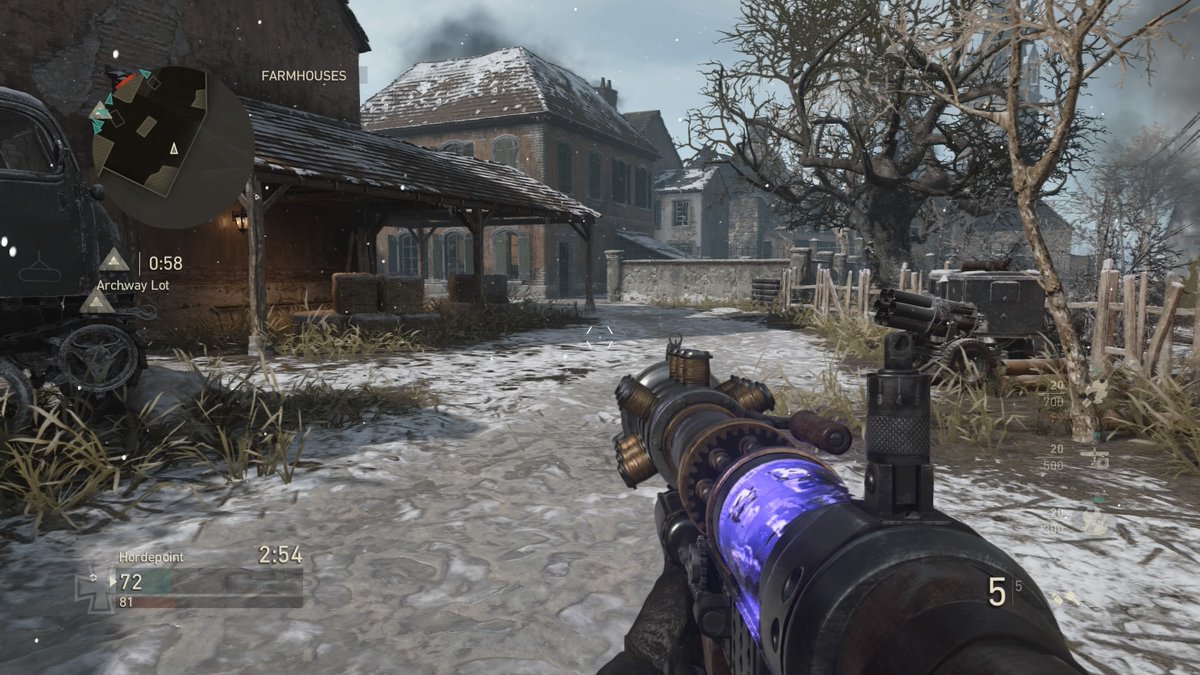 This powerful weapon isn't available in all of the multiplayer game modes, however. WWII players can only get their hands on the Tesla Gun in the three zombies-themed Attack of the Undead modes: Infected, Hordepoint, and Relic of the Undead (which is set to be added to WWII on June 12).
You don't have to worry about equipping this weapon in the create-a-class system, though. The Tesla Gun will randomly spawn in-game when a zombie is killed in one of the three previously-mentioned game modes. The weapon will appear right near the zombies' corpse, and you just need to drop one of your weapons to pick it up and start electrifying hordes of the living dead.
The Tesla Gun definitely is a lot of fun to use—but unfortunately it'll only be in WWII for a limited time. The Attack of the Undead community event ends on June 26, so players have until then to try to kill as many zombies as possible with the Tesla Gun.