One of the biggest storylines of the Call of Duty: WWII season is the return of several young players who have come of age.
The Call of Duty World League implemented an age restriction after the Advanced Warfare season came to an end in October 2015. This forced several young players to the sidelines until their 18th birthdays, including Kenny Williams.
Many Call of Duty fans have been patiently waiting for the return of Cuyler "Huke" Garland and Tommy "TJHaLy" Haly—as well as Donovan "Temp" Laroda, who just came back for the final event of Infinite Warfare. The return of these young players might make it easier to overlook Kenny, but that would be a big mistake for any opposing teams or fans.
Kenny broke onto the Call of Duty scene during Advanced Warfare, and he earned several notable top placings with Team JusTus.
"My playstyle in AW was an aggressive AR," Kenny told Dot Esports. "My whole role was just to slay everything in sight. I still have the same playstyle in WWII, but I am the second SMG player on my team instead of AR. So I guess you could just call me the run-and-gun sub player."
Kenny's last LAN event was the MLG World Finals in October 2015, where his team walked away with $10,000 for their top six placing. Since then, Kenny has been patiently waiting for Sept. 2, when he finally turned 18 and could officially make his return to Call of Duty. But he found other ways to preoccupy his time before celebrating his 18th birthday.
"After MLG Worlds in 2015, I played a little bit of Black Ops III (SnD tournaments), but I started to realize that the game just wasn't fun at all," Kenny said. "So, I decided to switch to Halo, just like Huke, and I began to grind that game. I wasn't the greatest, but I placed like top 12 and top 16."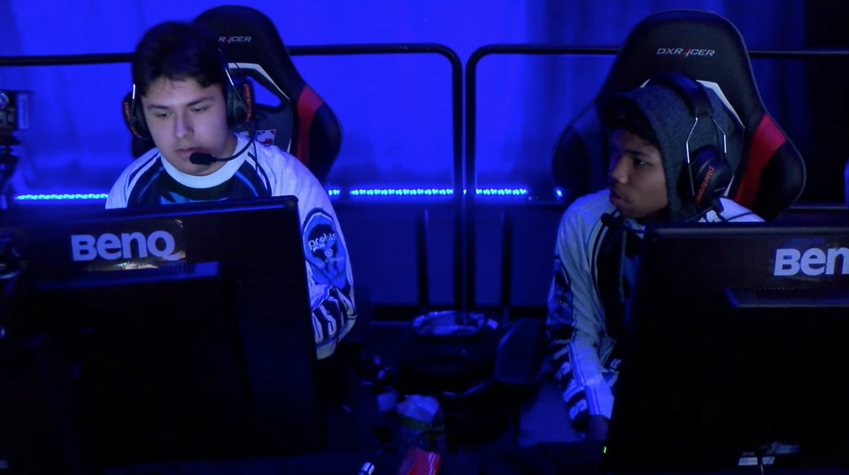 Now that Kenny is eligible to participate in CWL tournaments, the young slayer was recruited to join Team Kaliber. This well-known organization announced its new lineup for the upcoming season on Oct. 24. Kenny will compete alongside Dylan "Theory" McGee, Lamar "Accuracy" Abedi, and Martin Chino.
Kenny said that he's been playing against the other guys on Team Kaliber for a long time. He also felt he would get picked up by a professional team, especially with all of the hype around the return of the "young gods." So it almost seems natural that he was asked to join tK.
"Then the day came where I got the DM, 'What am I doing for WWII,' and since then, tK has been my team," Kenny said. "It means a lot to be able to play under such a well known and amazing organization with a big fan base, especially with me being a guy who hasn't been in the scene for two years."
When Team Kaliber's new lineup was introduced, many fans were skeptical and had low expectations—in part because they were unsure how Kenny would perform after being away from the scene for over two years. But Kenny and crew have silenced any doubters so far at the start of WWII after Team Kaliber reached the semifinals of both online NA CWL 2K tournaments.
These back-to-back top-four placings have put Team Kaliber in a good position in the pro point standings—they're currently in third as of Nov. 21. Kenny attributes this early success to Team Kaliber's willingness to grind and play as a team.
"Our success for the last 2Ks came from us simply just grinding day-in and day-out together," Kenny said. "I think a lot of teams don't realize the impact of just playing their GBs with their team because a lot of players just play with random pick-up squads in GBs. But my team actually plays them together most of the time to go over SnD strats and to overall get a better perspective of the game as a team."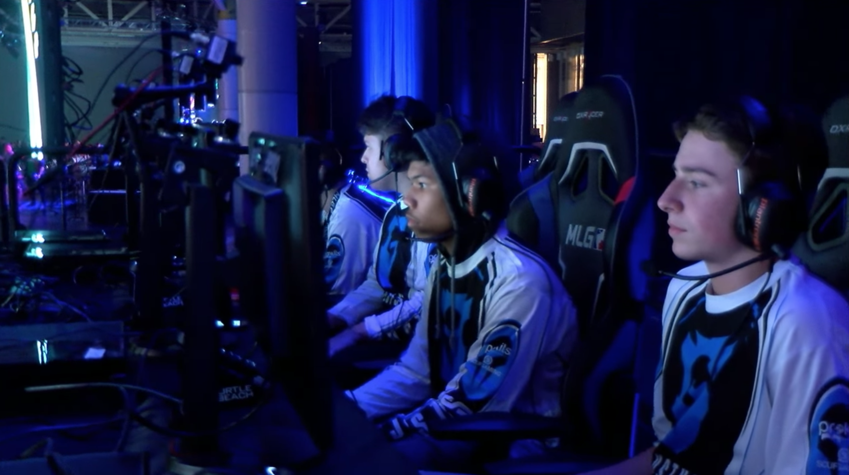 Kenny is hopeful that all of this hard work will translate to LAN when Team Kaliber competes at the CWL Dallas Open in December. This will be Kenny's first Call of Duty LAN in over two years, and he can't wait to get back into that atmosphere and see many old friends.
"I am beyond excited," Kenny said. "I expect this event to be crazy, especially with how many good teams are going to be in the open bracket."
In terms of his own play, Kenny said that he's always strived to be considered a top player. He likes to feed off the hype, and wants to be a top contender so he doesn't let anybody down.
And he expects the same dominance from his team this season.
"I look for us to be a top team in this game, only because our grind has been unreal together and I look for it to pay off at the events," Kenny said. "Just know that you'll be hearing more about tK."
Kenny will make his long-awaited return to professional Call of Duty when the first CWL event of WWII begins on Dec. 8